Books

Featured Books

design007 Magazine

Latest Issues

Current Issue

Rigid-flex: Designing in 3D

In this month's issue, our expert contributors share their best tips, tricks and techniques for designing rigid-flex circuits. If you're a rigid board designer considering moving into the 3D world of rigid-flex, this issue is just what the doctor ordered!

Simulation, Analysis, and AI

Getting today's designs "right the first time" is critical, especially with costly advanced PCBs. Simulation and analysis software tools can help you in the fight to eliminate respins. They're not magical, but they can predict the future of your design.

Advanced, Complex & Emerging Designs

This month, our contributors focus on designing PCBs with advanced, complex and emerging technologies. We investigate design strategies for boards that are on the cutting edge of technology, or crazily complex, or so new that designers are still writing the rules as they go.

Columns

Latest Columns

||| MENU
I-Connect007 Editor's Choice: Five Must-Reads for the Week
February 17, 2023 | Andy Shaughnessy, Design007 Magazine
Estimated reading time: 2 minutes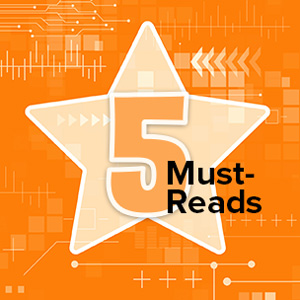 I'm home now, after being away for a good chunk of the past month covering IPC APEX EXPO and DesignCon. I like to travel, but with work travel, you have to be "on" constantly, so it was great to get back home and hit the "pause" button. It's funny what you miss when you're on the road; I think I missed my Memory Foam pillow more than I missed some of my friends. 
So, I'm back in the saddle! This week, we published a variety of articles, columns, and news items. But let's have a special round of applause for Reps. Anna Eshoo (D-CA) and Blake Moore (R-UT), two members of the House of Representatives who sent the DoD a letter detailing the need for more production of PCBs and IC substrates in the United States. Republicans and Democrats have been mixing like oil and water lately, so it's promising to see these two reach across the aisle and try to get something accomplished for the greater good. 
Will anything come of it? We'll let you know. 
Printed Circuit Boards Have Champions on Capitol Hill
Published February 14
Are our Congress critters finally starting to get the picture regarding U.S. PCB manufacturing? Maybe. IPC VP of Global Relations Chris Mitchell shared a letter that Reps. Anna Eshoo (D-CA) and Blake Moore (R-UT) sent to the DoD. They urge the department to "leverage all available resources" to increase production of PCBs and IC substrates in the U.S. Certainly a step in the right direction; now let's see if anything concrete happens.
ICAPE Group Acquires FIMOR Electronics in France
Published February 16
ICAPE continues to expand its global footprint with the acquisition of FIMOR Electronics, a component manufacturer and distributor based in Le Mans, France. ICAPE now has facilities in France, South Africa, and Sweden, as well as a service office in Foshan, China.
Elementary, Mr. Watson: Turning Your Career up to Eleven
Published February 16
In this column, John Watson describes the two different types of PCB designers that he encounters: those who work a tight eight hours each day, and those who work until the project is finished. This could apply to any other discipline as well, really. Where do you fall on this scale? John offers tips and techniques for designers, all based on lessons he learned from the mockumentary "This is Spinal Tap." You never know where inspiration will come from.
Koh Young: Getting Equipment In-Line and Customers Online
Published February 15
When it's time to acquire new capital equipment, where do you start? In this interview with Nolan Johnson, Koh Young's Mitchell Kim, Brent Fischthal and David Nemeth detail their best practices for purchasing equipment, from the initial decision through installation and calibration. As they explain, part of their job involved educating the customer during this process.
It's Only Common Sense: Solving Your Talent Problem
Published February 13
Dan Beaulieu likes to stir the pot. But when he starts out with "Some of you will not like this column," you know he's bringing the fire. As he points out, there's probably a reason that talented people don't want to work at your company. If you're having trouble filling positions, Dan suggests asking yourself, "Why would I want to work here?" If you're not showing new hires a career path, they're not going to stick around long. And with four openings for every job hunter in this industry, they don't have to stick around. Why would anyone want to work at your company?
---
Suggested Items
09/28/2023 | Nolan Johnson, I-Connect007
The practical question around CHIPS Act development and electronics assembly is, "Will this change how we do business?" Indium Corporation's Dr. Andy Mackie sat down with Nolan Johnson to share what he sees as emerging answers to that question from his perspective as an expert in electronics assembly and packaging, and as a participant in standards development through IPC, JEDEC, and SEMI.
09/28/2023 | IPC
IPC continues to collaborate with the electronics manufacturing industry to meet their current and future workforce training needs.
09/28/2023 | IPC
Though product demand weakened this month with Orders and Backlog Indexes slipping, overall electronics industry operations remain healthy per IPC's September 2023 Global Sentiment of the Electronics Supply Chain Report.
09/27/2023 | Cherie Litson, CID+, Litson1 Consulting
Rigid-flex circuits are unique structures; part rigid board and part flex, they're increasingly working their way into many of the electronic devices we use every day. There have been many advances in rigid-flex lately as more companies find themselves exploring this technology. So, before I started writing this article about rigid-flex design, I double-checked a few things. Fortunately, there is plenty of rigid-flex information available on a variety of great websites that we all know and trust.
09/18/2023 | IPC
IPC Day France: Aerospace Electronics is an aerospace-focused networking event featuring key industry experts from NASA and Airbus and will take place on October 2, 2023 .