Books

Featured Books

smt007 Magazine

Latest Issues

Current Issue

Economic Headwinds

This issue takes stock of the current economic outlook and how companies are using current conditions to move themselves through technological evolutions, workforce shifts, and financial changes. Even with these headwinds, there's forward progress to be made.

Attracting New Talent

To get different results in staffing, you must change how you define, promote and recruit your job opportunities. How do you become magnetic to high-quality early-career candidates?

Test and Inspection

Test and inspection methods are undergoing rapid change. In this issue, we consider the influence of AOI, AI, and human eyes. How exactly are these pieces of the puzzle changing the role of test and inspection?

Columns

Latest Columns

||| MENU
Indium Corporation's Dr. Andy Mackie to Present as Part of iNEMI Packaging Series
March 22, 2023 | Indium Corporation
Estimated reading time: 1 minute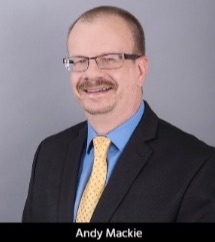 Indium Corporation's Principal Engineer and Manager for Thermal Interface Materials Applications Dr. Andy Mackie, Ph.D., will deliver a webinar presentation as part of the International Electronics Manufacturing Initiative's (iNEMI) Packaging Tech Topic Series on Tuesday, March 28.
Dr. Mackie's presentation will address the evolution of power electronics packaging, focusing in particular on advancements in assembly and thermal interface materials. The webinar will cover the challenges and solutions associated with power electronics packaging, and the impact of emerging technologies such as silicon carbide (SiC) and gallium nitride (GaN) and the new challenges they pose. Dr. Mackie will also provide an in-depth analysis of the different types of materials used in power electronics packaging, their advantages, and limitations, as well as share insight into the future direction of power electronics packaging and the potential for further advancements in assembly and thermal interface materials to enable more efficient and reliable power electronic systems.
"As power electronics become increasingly important in modern electronic systems, it is essential for the industry to understand the packaging challenges we face, as well as the critical role that assembly and thermal interface materials have to play in addressing those challenges," said Mackie. "I want to thank iNEMI for giving me the platform to share my experiences and help our industry move forward."
The webinar is open to all industry professionals (iNEMI membership is not necessary); advance registration is required.
Dr. Mackie is an electronics industry expert with a technical background in physical chemistry, surface chemistry, rheology, and semiconductor fabrication and assembly materials and processes. His professional experience covers all aspects of electronics manufacturing from wafer fabrication to semiconductor packaging and SMT/electronics assembly. In his current role, he is focused on identifying thermal material needs and trends for various high-performance applications, as well as the development and testing of innovative solutions to meet the emerging thermal interface material requirements. Dr. Mackie has been an invited international keynote speaker and has lectured internationally on subjects ranging from sub-ppb metals analysis in supercritical carbon dioxide to solder paste rheology. He holds patents in novel polymers, heterogeneous catalysis, and solder paste formulation. Dr. Mackie holds a Ph.D. in physical chemistry from the University of Nottingham, UK, and a Master's of Science (MSc) in colloid and interface science from the University of Bristol, UK.
---
Suggested Items
12/04/2023 | Transition Automation
Transition Automation, Inc. recently received a large order for Advanced Holder and Blade Assemblies compatible with DEK printers from Rotec BV in Belgium.
11/30/2023 | AIM
AIM Solder, a leading global manufacturer of solder assembly materials for the electronics industry, is pleased to announce its new NC259FPA Ultrafine No Clean Solder Paste, which it revealed recently during the Productronica Germany trade show.
11/27/2023 | Real Time with...productronica
Koh Young's Harald Eppinger talks about the company's technology for the semiconductor and advanced packaging market and how they address the challenges introduced by reflective components and micro solder deposits.
11/27/2023 | HyRel
HyRel Technologies, a global provider of quick turn semiconductor modification solutions, announces the achievement of International Traffic in Arms Regulations (ITAR) registration.
11/24/2023 | Mek (Marantz Electronics)
Mek (Marantz Electronics), a leader in Automated Optical Inspection (AOI) solutions, used last weeks' Productronica show in Munich to proudly introduce the SpectorBOX X series, a modular full 3D AOI system for THT solder joints and THT components.