Books

Featured Books

smt007 Magazine

Latest Issues

Current Issue

Economic Headwinds

This issue takes stock of the current economic outlook and how companies are using current conditions to move themselves through technological evolutions, workforce shifts, and financial changes. Even with these headwinds, there's forward progress to be made.

Attracting New Talent

To get different results in staffing, you must change how you define, promote and recruit your job opportunities. How do you become magnetic to high-quality early-career candidates?

Test and Inspection

Test and inspection methods are undergoing rapid change. In this issue, we consider the influence of AOI, AI, and human eyes. How exactly are these pieces of the puzzle changing the role of test and inspection?

Columns

Latest Columns

||| MENU
Victor Madero to Represent PDR Rework & X-ray Systems in Mexico
March 23, 2023 | PDR Rework Systems
Estimated reading time: 1 minute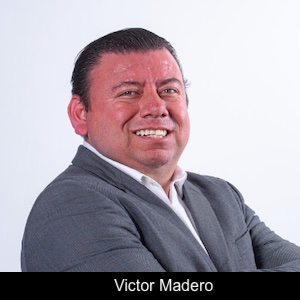 PDR, founded in 1985, and a leading manufacturer of BGA rework systems and X-ray systems, is pleased to announce that SMTVYS Technology is its newest manufacturers' representative. Under the agreement, Victor Madero will represent PDR's SMD/BGA Rework and X-ray systems throughout Mexico.
Dave White, CEO of White Industrial Corporation, parent company of PDR Americas, states: "PDR Rework and X-ray Systems is pleased to announce the appointment of SMTVYS to represent PDR in Mexico. SMTVYS, a leader in the sales, support and servicing of industrial production equipment throughout Mexico, and PDR, a manufacturer of both rework and X-ray systems, are committed to providing firms in Mexico with superior technology and customer service by providing world-class rework and X-ray products for the Mexico EMS industry."
SMTVYS offers solutions ranging from industrial equipment, spare parts, technical support, consulting, world-known brands of industrial equipment, automation, peripheral devices, electrostatic and discharge (ESD) solutions. The leading professional group was born out of the need for support and value for the manufacturing industry back in 2014 and the company has a large footprint in Mexico.
PDR's Micro Focus X-ray solutions offer both 2D and 3D (DTS) X-ray systems with truly remarkable image fidelity. Made in the USA, PDR X-ray systems are operator friendly and easily programmable with 4-axis fully motorized control to automate the pass-fail inspection of PCBs, components, and assemblies.
Available in multiple kV configurations and Flat Panel Detectors (FPDs), PDR X-ray cabinets are built to integrate X-ray solutions from 60kV up to 160Kv, while maintaining safety standards of less t 1 uSv/hr (0.1 mR/hr) for radiation safety. PDR's unique cabinet design provides customers with the maximum flexibility for upgrading X-ray system capabilities over the long-term, while still providing a safe and reliable X-ray system for the customer.
---
Suggested Items
12/05/2023 | Real Time with...productronica
Mark Goodwin announces that Ventec is now in the equipment business, as it were, now offering equipment under representation as well as equipment Ventec is now building. The equipment line matches up well with Ventec's core. Some equipment includes: Legend/solder paste, via fill, press plates, and more. These new offerings just demonstrate how Ventec continues to be a value-add supplier.
12/01/2023 | SEMI
Global semiconductor equipment billings contracted 11% year-over-year to US$25.6 billion in the third quarter of 2023, while quarter-over-quarter billings slipped 1% during the same period, SEMI announced today in its Worldwide Semiconductor Equipment Market Statistics (WWSEMS) Report.
11/16/2023 | Pete Starkey, I-Connect007
After a rainy Tuesday for the start of productronica, we had a brief respite on Wednesday morning, so we were able to walk from the U-bahn to the west entrance of Messe München without getting wet. We were accompanied by a horde of eager exhibition attendees mobbing the turnstiles to get into what promised to be an even livelier second day of the show. Yes, productronica has come back to life after COVID and re-established its identity as a premier event with more than 1,300 exhibitors from 45 countries, together with an exclusive supporting program.
11/15/2023 | ZDI
Zero Defects International [ZDI] has announced their participation as an exhibitor at the SMTA Silicon Valley Expo and Tech Forum. It will be held at Building 3 on the FLEX campus located at 727 Gibralter Drive, Milpitas, CA.  Expo time and date:  8:30 a.m., Thursday, December 7, 2023.
11/15/2023 | PIT Equipment
PIT – Equipment Services, LLC is pleased to announce Don Dennison, founder and CEO of PIT Equipment Services, has been honored with the prestigious 2023 GLOBAL Technology Award in the category of Best Manufacturers Representative - USA. The award ceremony took place during productronica in Munich on November 14, 2023.