Books

Featured Books

smt007 Magazine

Latest Issues

Current Issue

Chips Don't Float

In Europe and the U.S., legislation is under way to revitalize PCB fabrication and packaging. What is the status of this work, and how specifically does this change the industry landscape for EMS companies? What will help keep us afloat?

Flying High With Digital Twin

The opportunity to use manufacturing simulation as a test bed for job planning and process optimization brings continuous improvement into the modern age. This may be an all-or-nothing type of project, but it's worth the investment.

Artificial Intelligence

In this issue, we (and AI) explored how and when artificial intelligence plays a role in manufacturing today. Whether on the factory floor, or in the front office, AI applications are emerging and changing how we approach planning, processes and problem solving.

Columns

Latest Columns

||| MENU
Automation and Flexibility: Essential Components for Future-thinking EMS Companies
March 29, 2023 | Norihiro Koike, Saki Corporation
Estimated reading time: 3 minutes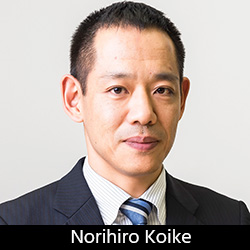 The near future for electronics manufacturing services is all about automation and flexibility. Three key factors affect EMS companies today: the high cost of labor, maintaining a reliable supply chain, and an increasingly high variety of products being manufactured. Quality trained personnel are essential and the supply of both product components and machine parts must remain stable despite a difficult geopolitical situation.
EMS providers in Europe and the U.S. continue to lead technologically, with manufacturers in China rushing to follow. The situation in China is changing. Once predominantly a major location for high-volume mass production, there has been a shift to high-end products primarily for domestic consumption, and neighboring countries such as India are moving into the mass-production market. Now, for many traditional high-volume geographies, there is a greater need for customization in EMS manufacturing, with high-mix, low-volume production on the increase.
Saki is upbeat. The challenges for manufacturers are improved when automation and flexibility are given priority. Automation reduces labor-hours, improves both production efficiency and quality, and inspection solution providers are continually working toward offering an entirely automated inspection solution. To this end, solutions are being developed which unify hardware and software, an essential aspect for automation. With standardized hardware, parts management is significantly easier, and costs are lowered in terms of both labor and consumables.
Software consistency means programs and operations are improved; training time and costs are reduced, day-to-day operations are smoother, equipment becomes simpler to use, and productivity increases. Collaborations with major solder print and pick-and-place machine manufacturers have ensured integrated operations and improved efficiency of not just the inspection machine alone, but the entire line.
For EMS companies, the variety of products produced is increasing, and with it comes a demand for greater flexibility in production planning as well as mass-producing the same product. We have entered an era where custom requests are driving the need for flexibility in the production itself. The conventional wisdom of setting specifications for AOI, AXI, and SPI at the time of purchase and simply allowing operations to continue for 10 years unadjusted is being overturned. Flexibility in production forces inspection machines to be flexible, too. It is driving the development for next-generation inspection machines, with models entering the market that allow customers to switch camera heads with ease, without having to change the machine configuration of the line.
As a result, when the manufacturer's product changes, it is possible to change the resolution of the optical head of the inspection machine to match the inspection object requirements. This interchangeable camera ensures that the product life of the inspection machines is significantly extended beyond the previously typical 10 years. For example, it is currently possible to exchange two models of a camera—an 8 µm model ideal for use with 0201 mm components, and a 15 µm high-speed model—both with an extended height-measurement range; but of course, the latest camera heads will be immediately installable as they are released. This adaptability allows the high-speed 3D inspection of a variety of component types and ensures Saki's inspection machines are never a bottleneck.
The realization of a highly accurate product platform improves the integrity of inspection. By applying this platform to the entire line, it is possible to reduce user labor-hours while maintaining the high-quality, high-performance results. Further, cost reductions can be achieved after the initial equipment introduction with the flexibility to upgrade, according to the customer's production situation and quality requirements.
All these sensibilities form the impetus for the development of total line inspection solutions. Available product ranges are increasingly being designed with hardware and software cohesion to provide a full product line quality assurance solution that is low maintenance, future-proof, easy to operate, and integrated with the third-party machines in the process.
The final piece of the puzzle? Artificial intelligence.
AI has become such a focus for many industries, including EMS companies, but understanding how to properly develop AI processes, and where they might be of use, is a significant learning curve for all. A unified product platform design approach can take advantage of AI functionality, improving inspection quality and automation through the addition of advanced intelligent programming.
This is an excerpt of the original article which appears in the March 2023 issue of SMT007 Magazine. It was just getting interesting...continue reading here.
---
Suggested Items
09/21/2023 | Thermaltronics USA, Inc.
Thermaltronics USA, Inc., a globally acclaimed manufacturer of Precision Soldering Robots and innovative Curie point soldering systems, is excited to announce its participation in the highly anticipated SMTA Guadalajara Expo & Tech Forum, scheduled to take place from October 25-26, 2023.
09/20/2023 | ULT AG
At this year's productronica, the world's leading trade show for electronics manufacturing, ULT will present a brand new extraction solution for solder fumes and vapor.
09/20/2023 | Hentec Industries/RPS Automation
Hentec Industries/RPS Automation, a leading manufacturer of selective soldering, component lead tinning and solderability test equipment, announces that it has added assembly and production staff members to its team to accommodate its recent increase in sales and order demand.
09/19/2023 | SMTA
SMTA is honored to announce Qais Qasaimeh, a graduate student at Auburn University, has been selected as the winner of the 2023 Charles Hutchins Educational Grant.
09/14/2023 | SHENMAO
SHENMAO America, Inc. is proud to introduce its latest innovation in response to the growing demand for ultra-thin packages in the electronics industry.