Books

Featured Books

smt007 Magazine

Latest Issues

Current Issue

Chips Don't Float

In Europe and the U.S., legislation is under way to revitalize PCB fabrication and packaging. What is the status of this work, and how specifically does this change the industry landscape for EMS companies? What will help keep us afloat?

Flying High With Digital Twin

The opportunity to use manufacturing simulation as a test bed for job planning and process optimization brings continuous improvement into the modern age. This may be an all-or-nothing type of project, but it's worth the investment.

Artificial Intelligence

In this issue, we (and AI) explored how and when artificial intelligence plays a role in manufacturing today. Whether on the factory floor, or in the front office, AI applications are emerging and changing how we approach planning, processes and problem solving.

Columns

Latest Columns

||| MENU
Dymax Introduces UVCS V3.0 LED Conveyor
March 31, 2023 | Dymax
Estimated reading time: 1 minute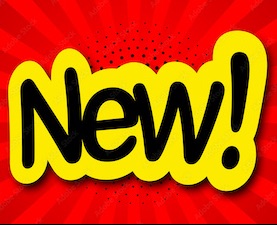 Dymax, a leading manufacturer of rapid curing materials and equipment, is excited to introduce the UVCS V3.0 LED Conveyor, an improved version of the well-known and dependable Dymax UVCS line of conveyor curing systems.
Designed with a contemporary industrial look and a focus on the user experience, the conveyor boasts an easy-to-use feature-packed operation and intuitive controls. The redesigned system provides workers with the highest ease of use, enabling faster processing and increased throughput.
The unit features a high-contrast 8-inch touchscreen used to manage the speed, mode of operation, and the LED emitters installed in the conveyor. The system is fully programmable for belt speed and intensity and features a static curing oven mode in addition to providing high-speed conveying. Alternatively, a PLC can be used to activate and run the system. With a 12-inch-wide belt, automated part sensing, and reversible operation, users can maximize their productivity with the UVCS V3.0 LED Conveyor.
Compatible with Dymax's latest BlueWave® FX-1250-series LED flood lamps, the UVCS V3.0 LED Conveyor comes equipped with various features to provide seamless integration into an existing process. Several emitter mounting arrangements are available, including a single lamp, line arrays up to 1x3, and side-by-side arrays up to 2x2. Additionally, belt and edge-carry versions are available for different transporting methods.
With its fully enclosed installation for improved safety and UV leak protection and a high-power exhaust system, the conveyor emits minimal noise, light, and heat. The exhaust system minimizes the chamber temperature even with high-power curing systems, an ideal feature for temperature-sensitive parts. Along with being CE compliant for global use, the UVCS V3.0 LED Conveyor is ideally suited for a range of curing applications in the medical, consumer electronics, automotive, aerospace and defense, optical, and appliance industries.
The UVCS V3.0 LED Conveyor is available globally, except in Europe. It will be available in Europe by the end of April 2023.
---
Suggested Items
09/25/2023 | HyRel
HyRel Technologies, a global provider of quick turn semiconductor modification solutions, proudly announces that it earned the prestigious AS9100 certification.
09/18/2023 | RTX
RTX business Collins Aerospace has been selected by BAE Systems as the provider for Large Area Display technology to be integrated into the cockpits of future Eurofighter Typhoon aircraft.
09/18/2023 | IPC
IPC Day France: Aerospace Electronics is an aerospace-focused networking event featuring key industry experts from NASA and Airbus and will take place on October 2, 2023 . 
09/14/2023 | CONFIDEE
CONFIDEE, a leading PCB partner, proudly announces its recent achievement of AS9120 certification. This prestigious certification highlights the company's commitment to excellence, quality, and customer satisfaction, making it a preferred choice for all defence and aerospace needs.
09/13/2023 | Hentec Industries/RPS Automation
Hentec Industries/RPS Automation, a leading manufacturer of selective soldering, lead tinning and solderability test equipment, is pleased to announce that Sinclair Manufacturing has purchased Pulsar solderability testing and Photon steam aging systems for installation in their Chartley, Massachusetts facility.