Books

Featured Books

smt007 Magazine

Latest Issues

Current Issue

Chips Don't Float

In Europe and the U.S., legislation is under way to revitalize PCB fabrication and packaging. What is the status of this work, and how specifically does this change the industry landscape for EMS companies? What will help keep us afloat?

Flying High With Digital Twin

The opportunity to use manufacturing simulation as a test bed for job planning and process optimization brings continuous improvement into the modern age. This may be an all-or-nothing type of project, but it's worth the investment.

Artificial Intelligence

In this issue, we (and AI) explored how and when artificial intelligence plays a role in manufacturing today. Whether on the factory floor, or in the front office, AI applications are emerging and changing how we approach planning, processes and problem solving.

Columns

Latest Columns

||| MENU
Serving up SMTA—Texas Style
April 3, 2023 | Barry Matties, I-Connect007
Estimated reading time: 1 minute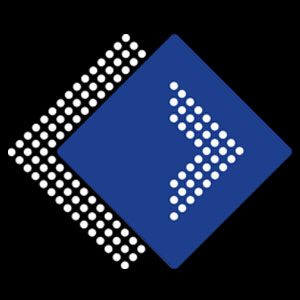 Last week I had the pleasure of attending both the SMTA Dallas Expo and the SMTA Houston Expo, which was just two days later. It was great to see nearly 100 booths at the Dallas show and around 70 booths at the Houston show, many of which were showing equipment.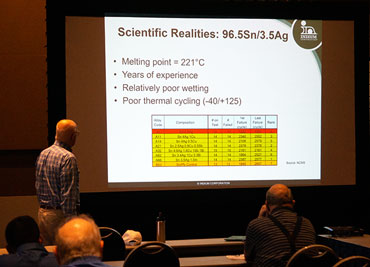 Each event featured interesting keynote presentations and several technical sessions throughout the day. I especially enjoyed the digital twin presentation in Dallas by Dr. Don A. Kinard, LM Senior Fellow of Lockheed Martin. Don shared how fighter jets are being built and simulated in the digital twin and the advantages it brings. In Houston, Joey Sanchez, founder of Cup of Joey, gave an excellent presentation on the need for people to connect with purpose. The attendance at each event was strong and encouraging to see many young students in attendance as well.

If you know SMTA then you know it's positioned as a global association working at a local level; it was extremely evident at these events. To be able meet people in a smaller event that caters to booth exhibitors and attendees has a nice feeling. From the morning coffee and pastry for the exhibitors during the setup, to a very good catered lunch served on the show floor, everyone had a chance to focus their attention on connecting with each other.

If you have not been to a local SMTA expo, don't despair. There are a more events scheduled—the association schedules about 30 regional events during the year. Be sure to check the SMTA calendar of events for details.
We asked several exhibitors what the show meant for them. The following video shares their thoughts.
---
Suggested Items
09/21/2023 | Thermaltronics USA, Inc.
Thermaltronics USA, Inc., a globally acclaimed manufacturer of Precision Soldering Robots and innovative Curie point soldering systems, is excited to announce its participation in the highly anticipated SMTA Guadalajara Expo & Tech Forum, scheduled to take place from October 25-26, 2023.
09/19/2023 | SMTA
SMTA is honored to announce Qais Qasaimeh, a graduate student at Auburn University, has been selected as the winner of the 2023 Charles Hutchins Educational Grant.
09/19/2023 | TRI
Test Research, Inc. (TRI) will join the SMTA Guadalajara Expo 2023 to showcase our award-winning Inspection solutions for the SMT industry.
09/19/2023 | PVA
PVA, a global supplier of automated dispensing and coating equipment, is excited to announce its participation in SMTA Guadalajara, one of the most anticipated events in the electronics manufacturing industry.
09/14/2023 | Priyanka Dobriyal, Intel Corp.
The Women's Leadership Program is a popular, annually recurring event hosted during SMTA International. This year's event is scheduled for Monday, Oct. 9, at the Minneapolis Convention Center and is free for all participants at SMTA International. The theme for this year's program is "Personal Branding: Creating an Authentic and Sustainable Perception."