Books

Featured Books

smt007 Magazine

Latest Issues

Current Issue

Chips Don't Float

In Europe and the U.S., legislation is under way to revitalize PCB fabrication and packaging. What is the status of this work, and how specifically does this change the industry landscape for EMS companies? What will help keep us afloat?

Flying High With Digital Twin

The opportunity to use manufacturing simulation as a test bed for job planning and process optimization brings continuous improvement into the modern age. This may be an all-or-nothing type of project, but it's worth the investment.

Artificial Intelligence

In this issue, we (and AI) explored how and when artificial intelligence plays a role in manufacturing today. Whether on the factory floor, or in the front office, AI applications are emerging and changing how we approach planning, processes and problem solving.

Columns

Latest Columns

||| MENU
Cybord Welcomes Marc Sultzbaugh to Board of Directors
April 3, 2023 | Cybord
Estimated reading time: 1 minute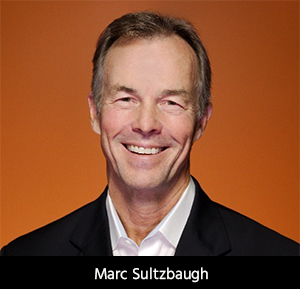 Cybord, the leading inline visual AI electronic component analytics software, announced the appointment of Marc Sultzbaugh to the Cybord Board of Directors. Having worked in the semiconductor industry for more than 30 years, Sultzbaugh brings extensive technical and managerial experience to his new role at Cybord.
Marc's career has spanned both large public companies and early-stage start-ups, including 19-years at Mellanox Technologies, where he helped grow the company from the pre-revenue stage to a nearly $1.5B run-rate and where he was instrumental in the successful acquisition by Nvidia in 2020. His expertise in the ecosystem will be critical in propelling Cybord toward meeting its sales and marketing goals for 2023 in the automotive, defense, medical and datacomms industries.
"We are excited to welcome aboard an industry expert whose knowledge will help us deliver our unique technology to the industries that vitally need it," said Oshri Cohen, CEO of Cybord. "The market is increasingly aware that we must not only inspect the electronic product assembly process, but we must also be hyper vigilant about the electronic components' reliability. With Marc on our team, we look forward to continuing to build on the success we have already achieved with EMSs and OEMs."
Cybord's ability to safeguard the quality of 100% of electronic components is more critical than ever as they become increasingly prominent in the technology that underpins our everyday lives. Using visual AI analysis and big data, Cybord detects counterfeit and defective components in near real time during component placement on the assembly line. Cybord's technology helps EMSs ensure the quality, authenticity, and traceability of every electronic component, certifying the reliability of electronic products in the field. Its inline visual AI reduces the risk of faulty assembly and increases the boards' pass rate for functional tests. 
"I am honored and thrilled to join the Cybord board at such an exciting stage for the company. It's clear that the company is delivering game-changing AI solutions at the right time," said Marc Sultzbaugh. "Today nothing is more important to companies around the world than ensuring the quality and security of their products. Cybord is the only company delivering an AI-based solution to ensure such capability. I look forward to working with the team to continue building a great company."
---
Suggested Items
09/20/2023 | I-Connect007 Editorial Team
Panasonic's Darren Hitchcock spoke with the I-Connect007 Editorial Team on the complexities of moving toward ultra HDI manufacturing. As we learn in this conversation, the number of shifting constraints relative to traditional PCB fabrication is quite large and can sometimes conflict with each other.
09/19/2023 | Anaya Vardya -- Column: Standard of Excellence
In my last column, I discussed cutting-edge innovations in printed circuit board technology, focusing on innovative trends in ultra HDI, embedded passives and components, green PCBs, and advanced substrate materials. This month, I'm following up with the products these new PCB technologies are destined for. Why do we need all these new technologies?
09/18/2023 | ViTrox
ViTrox, which aims to be the world's most trusted technology company, is excited to announce that our trusted Sales Channel Partner (SCP) in Mexico, SMTo Engineering, S.A. de C.V., will be participating in SMTA Guadalajara Expo & Tech Forum. They will be exhibiting in Booth #911 from the 25th  to the 26th of October 2023,  at the Expo Guadalajara in Jalisco, Mexico.
09/18/2023 | Intel
Intel announced one of the industry's first glass substrates for next-generation advanced packaging, planned for the latter part of this decade.
09/18/2023 | Aidan Salvi -- Column: Facing the Future
I have been in and around circuit boards most of my life. I started 20 years ago in my family's PCB shop, leaving after a couple of years to start my own software company. About a year ago, I returned to the family business, and the first thing I noticed was that nothing had really changed. We were doing the same things in the same way as the day I left. After talking to several experts in the industry, I realized it was worse than that: The manufacturing of PCBs had not changed in 70 years.