Books

Featured Books

pcb007 Magazine

Latest Issues

Current Issue

Finding Ultra

New demands on PCB fabrication, namely advanced packaging, ultra high density interconnect (UHDI), and new specialty materials, are converging, changing the landscape of our business. Is it time to start paying close attention to this convergence?

Developing a Strategy

A solid strategy is a critical part of success. This month, we asked some of the top industry leaders and business strategy "gurus" to share their thoughts on developing strategies.

Winning With TQM

In this issue, we explore how TQM has entered the DNA of continuous improvement disciplines, and the role leadership transformation plays in this. If you've ever competed against a TQM company, you understand their winning advantage.

Columns

Latest Columns

||| MENU
Invested in Growth
April 4, 2023 | Barry Matties, I-Connect007
Estimated reading time: 3 minutes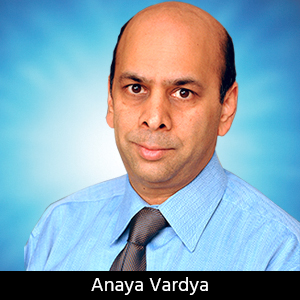 The I-Connect007 team paid a visit to American Standard Circuits in West Chicago, Illinois. While there, we talked at length with CEO Anaya Vardya about the issues on his mind as he pushes technology, expands his floor space, and considers the implications of the CHIPS Act, staffing issues, and what's happening in China.
Anaya, regarding new technology, is it usually customers who approach you and say, "Can you build this?" Or is your team saying, "Here's the next technology; we need to be prepared"?
In most cases we are listening to our customers and making our technology investments or driving our technology direction based on that. Our customer base wasn't big into HDI for many years, but we've worked on putting in all the different processes for registration, plating, etc., as opposed to just buying a laser. If you buy the laser, but you don't have everything else set up, it doesn't matter. We've chosen to subcontract the laser for a long time and we're ready now to do it ourselves. We found that for some things we've been doing, we've become noncompetitive, especially from a cycle time standpoint. If we have to go to a laser service three times to build a circuit board, that's three or four weeks you've missed.
When we decided to invest in manufacturing pre-bonded boards on aluminum, we knew that it was a very specialized process to plate those blind vias. We decided to make that investment and purchase sputtering units. We did all that before we had a single customer for it. The Averatek process was the same thing. We made this investment because it makes sense; then we'll go find the customers. 
I would say 80% of our investments from a technology standpoint are driving toward what customers are looking for, or because of quotes we have to no-bid right now. 
Are the customers moving to HDI for functionality and/or cost reduction?
It's functionality for sure. But aerospace defense is always a late adopter. The world has been doing HDI for about 10 years, or even earlier for consumer products. From there, some of it ended up in networking boards, as BGA patterns got very dense. When you have thousand-IO BGAs, you must have a way to fan it out. Then it ended up in microvias. But about five or six years ago, the military started to utilize it also. Now you see more military designs that are acquiring HDI or complex and ultra-complex via structures.
Now, many people say producing HDI costs more money; Happy Holden, who wrote the book on HDI years ago, says it actually saves you money. Where are your thoughts on that?
You must look at it from a value standpoint. It's like a rigid-flex board. If you look at the flex piece and the rigid piece separately, it's easy to conclude that the rigid-flex board is obviously more expensive. But you could be saving your money in space and increased reliability because you're not assembling additional connectors, so you're gaining real estate on the board. That's how you save money—by taking advantage of the technology. One has to look at saving money from a total system perspective.
Now you have a regular six-layer panel with microvias. Well, guess what? That six-layer panel with microvias will cost you more money, there's just no doubt about it. Is it cheaper? It could be, compared to any alternative way to get to the same solution. That's really the point: HDI is expensive, but what is the cost of the real alternative solution, such as when you must put 40 layers in a board vs. eight? Suddenly, you are saving money. That's how you answer it. You look at it holistically.
To read this entire article, which appeared in the March 2023 issue of PCB007 Magazine, click here.
---
Suggested Items
09/20/2023 | I-Connect007 Editorial Team
Panasonic's Darren Hitchcock spoke with the I-Connect007 Editorial Team on the complexities of moving toward ultra HDI manufacturing. As we learn in this conversation, the number of shifting constraints relative to traditional PCB fabrication is quite large and can sometimes conflict with each other.
09/19/2023 | Anaya Vardya -- Column: Standard of Excellence
In my last column, I discussed cutting-edge innovations in printed circuit board technology, focusing on innovative trends in ultra HDI, embedded passives and components, green PCBs, and advanced substrate materials. This month, I'm following up with the products these new PCB technologies are destined for. Why do we need all these new technologies?
09/18/2023 | ViTrox
ViTrox, which aims to be the world's most trusted technology company, is excited to announce that our trusted Sales Channel Partner (SCP) in Mexico, SMTo Engineering, S.A. de C.V., will be participating in SMTA Guadalajara Expo & Tech Forum. They will be exhibiting in Booth #911 from the 25th  to the 26th of October 2023,  at the Expo Guadalajara in Jalisco, Mexico.
09/18/2023 | Intel
Intel announced one of the industry's first glass substrates for next-generation advanced packaging, planned for the latter part of this decade.
09/18/2023 | Aidan Salvi -- Column: Facing the Future
I have been in and around circuit boards most of my life. I started 20 years ago in my family's PCB shop, leaving after a couple of years to start my own software company. About a year ago, I returned to the family business, and the first thing I noticed was that nothing had really changed. We were doing the same things in the same way as the day I left. After talking to several experts in the industry, I realized it was worse than that: The manufacturing of PCBs had not changed in 70 years.