Books

Featured Books

smt007 Magazine

Latest Issues

Current Issue

Test and Inspection

Test and inspection methods are undergoing rapid change. In this issue, we consider the influence of AOI, AI, and human eyes. How exactly are these pieces of the puzzle changing the role of test and inspection?

Chips Don't Float

In Europe and the U.S., legislation is under way to revitalize PCB fabrication and packaging. What is the status of this work, and how specifically does this change the industry landscape for EMS companies? What will help keep us afloat?

Flying High With Digital Twin

The opportunity to use manufacturing simulation as a test bed for job planning and process optimization brings continuous improvement into the modern age. This may be an all-or-nothing type of project, but it's worth the investment.

Columns

Latest Columns

||| MENU
IPC SummerCom: Helping the Electronics Manufacturing Industry Build Electronics Better
April 10, 2023 | IPC
Estimated reading time: 1 minute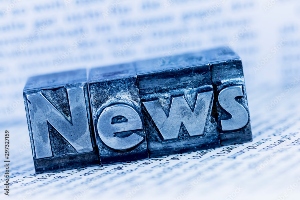 Hundreds of experts from around the world will discuss electronics manufacturing standards in more than 80 meetings May 13–18 at IPC SummerCom in Milwaukee.
Facilitated by representatives from OEMs, PCB manufacturers, EMS providers, design firms, and other organizations, IPC standards development committees establish benchmarks for excellence in electronics manufacturing.
According to David Bergman, IPC vice president of standards and technology, IPC has more than 300+ active multilingual standards that cover nearly every stage of the electronics development product cycle.
"IPC SummerCom is all about IPC standards, and through standards development committee meetings, everyone in the industry can engage in an exchange of ideas about current industry trends as well as the identification of new standards and updates to current ones," said Bergman. "Used by companies of all sizes in more than 90 countries by all manufacturing sectors, IPC standards help the electronics manufacturing industry build electronics better.
Standards development committee meetings will cover industry benchmarks in assembly and joining; assembly equipment, base materials; cleaning and coating; electronic documentation technology; electronic product data description; embedded devices; environment, health and safety; fabrication processes; flexible and rigid-flex printed boards; high speed/high frequency interconnection; management; packaged electronic components; printed board design technology, printed electronics; process control; product assurance; product reliability; rigid printed boards; terms and definitions; testing; and wearable electronics/e-textiles.
In addition to standards meetings, IPC will celebrate the accomplishments of  "IPC A-Teams" at the Golden Gnomes Award Ceremony on May 16. The awards, inspired by IPC's fictional TechNet gnomes Clumpy and Kloumpios, recognize the outstanding and creative work of IPC A-Teams. IPC A-Teams are dedicated groups of volunteers within IPC working groups who take on a significant amount of work on behalf of their groups.
This year, IPC SummerCom will be co-located with the Electrical Wire Processing Technology Expo (EWPTE) at the Wisconsin Center. IPC SummerCom registration gives participants free access to EWPTE. For more information on standards development activities at IPC SummerCom or to register, visit ipc.org/event/ipc-summercom. For more information on all IPC standards development activities, visit ipc.org/standards.
---
Suggested Items
09/29/2023 | Dixon
Dixon wholly owned subsidiary- Padget Electronics Private Limited enters into an Agreement with Xiaomi to carry out manufacturing of smart phones and other related products for Xiaomi.
09/29/2023 | USPAE
In a major initiative to innovate how the Department of Defense (DoD) spurs commercial technology development, the U.S. Partnership for Assured Electronics (USPAE) and DoD launched a Defense Business Accelerator (DBX) to open doors for industrial base growth and stimulate private investment.
09/28/2023 | KYZEN'
KYZEN, the global leader in innovative environmentally friendly cleaning chemistries, is proud to announce that it is sponsoring the Women's Leadership Program Connection Reception to be held at SMTA International.
09/28/2023 | Nolan Johnson, I-Connect007
The practical question around CHIPS Act development and electronics assembly is, "Will this change how we do business?" Indium Corporation's Dr. Andy Mackie sat down with Nolan Johnson to share what he sees as emerging answers to that question from his perspective as an expert in electronics assembly and packaging, and as a participant in standards development through IPC, JEDEC, and SEMI.
09/28/2023 | ZESTRON
ZESTRON is happy to announce that Senior Application Engineer, Ravi Parthasarathy, will be presenting "Revolutionizing PCB Assembly Cleaning: