Books

Featured Books

pcb007 Magazine

Latest Issues

Current Issue

The Registration Sweet Spot

Registration is underrated and underappreciated. The key is to ensure proper registration from layer to layer across the entire printed circuit board. It's a holistic process requiring anticipation, prediction, precise attention at each step, and detailed data tracking and monitoring.

High-reliability Fabrication

In this month's issue, our expert contributors discuss the latest in technologies, trends, complexities and resources regarding high-reliability fabrication.

Finding Ultra

New demands on PCB fabrication, namely advanced packaging, ultra high density interconnect (UHDI), and new specialty materials, are converging, changing the landscape of our business. Is it time to start paying close attention to this convergence?

Columns

Latest Columns

||| MENU
A Goal of Higher Technology
April 12, 2023 | I-Connect007 Editorial Team
Estimated reading time: 3 minutes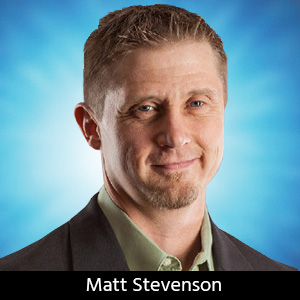 Like many circuit board shops, Sunstone found itself climbing out of the deep well created by shutdowns during the pandemic. But 2022 was a good year, and Vice President Matt Stevenson greets 2023 with optimism. What's on his mind? He's looking closely at automation, price adjustments, a plating line, and the ongoing struggles with staffing. 
Optimism
Andy Shaughnessy: Matt, we're talking about mindset today. What's top of mind for you this year? What challenges and opportunities do you see in 2023?
Matt Stevenson: Overall, we're optimistic; last year was good and 2023 is looking even better. Some of the economic factors, customer interactions, and new customer trajectory that we experienced in Q3 and Q4 2022 left us feeling optimistic about 2023. We felt we were still climbing out of the COVID downturn last year, so it's been encouraging to see some good numbers.  
We're working on attracting those new customers. People in this industry are always coming and going; there isn't a lot of switching costs, especially in the prototype industry. Tying them to Sunstone's business model, our customer support, quality, and on time delivery—this is how we retain and add more customers. 
We've seen some shifts in pricing and marketing with our competitors over the past couple of years. They don't seem to be doing the same things they were before, such as spending money with publications and social media. A few have ramped up their presence, but for the most part, competitors are making changes and it may be cost-cutting or a strategy shift.
Nolan Johnson: Matt, does that mean that you're seeing participants moving out of your space?
Stevenson: That's what it looks like. They're still quoting, and trying to be competitive with their online pricing, but they're not spending the marketing dollars the same way that they were pre-COVID.
Johnson: Where do you think they're going?
Stevenson: It seems like the competitors are either trying to broker offshore or go into higher technology—something that's more direct, B2B type sales rather than the e-commerce type models. They're changing philosophies or cost-cutting a little bit to try and preserve some margin without having to increase prices.
Johnson: A few years ago, there seemed to be some new players coming into the e-commerce model for printed circuit board fabrication. Are they still in the mix with you?
Stevenson: Yes, but we don't see them nearly as much. Some seem to have really embraced that "brokering offshore" technology. 
Johnson: What's the feedback from your customers? Are they trending toward a more traditional B2B model?
Stevenson: We are seeing more interaction with our customer support team, more hand holding of quotes and orders. But we still have a pretty strong e-commerce model as well, though it is shifting toward a chip-type model again, which I imagine OEMs would consider for one or two prototypes, and that's one of the areas that you focus on. 
Johnson: Have you seen customers ordering less, or drift away because they've adopted 2D and 3D printed electronics?
Stevenson: I'm sure we've probably lost some customers to that type of model, and just not heard about it. Last I looked, the pricing is still not quite in line with classic manufacturing but could be an option when time is more important than money. The machine time just isn't quite there yet for more than a few prototype boards but as they continue to develop the technology, and as the speed of the equipment and the material costs come down, it will be very important.
To read this entire conversation, which appeared in the March 2023 issue of PCB007 Magazine, click here.
---
Suggested Items
09/20/2023 | I-Connect007 Editorial Team
Panasonic's Darren Hitchcock spoke with the I-Connect007 Editorial Team on the complexities of moving toward ultra HDI manufacturing. As we learn in this conversation, the number of shifting constraints relative to traditional PCB fabrication is quite large and can sometimes conflict with each other.
09/19/2023 | Anaya Vardya -- Column: Standard of Excellence
In my last column, I discussed cutting-edge innovations in printed circuit board technology, focusing on innovative trends in ultra HDI, embedded passives and components, green PCBs, and advanced substrate materials. This month, I'm following up with the products these new PCB technologies are destined for. Why do we need all these new technologies?
09/18/2023 | ViTrox
ViTrox, which aims to be the world's most trusted technology company, is excited to announce that our trusted Sales Channel Partner (SCP) in Mexico, SMTo Engineering, S.A. de C.V., will be participating in SMTA Guadalajara Expo & Tech Forum. They will be exhibiting in Booth #911 from the 25th  to the 26th of October 2023,  at the Expo Guadalajara in Jalisco, Mexico.
09/18/2023 | Intel
Intel announced one of the industry's first glass substrates for next-generation advanced packaging, planned for the latter part of this decade.
09/18/2023 | Aidan Salvi -- Column: Facing the Future
I have been in and around circuit boards most of my life. I started 20 years ago in my family's PCB shop, leaving after a couple of years to start my own software company. About a year ago, I returned to the family business, and the first thing I noticed was that nothing had really changed. We were doing the same things in the same way as the day I left. After talking to several experts in the industry, I realized it was worse than that: The manufacturing of PCBs had not changed in 70 years.