Books

Featured Books

design007 Magazine

Latest Issues

Current Issue

Rigid-flex: Designing in 3D

In this month's issue, our expert contributors share their best tips, tricks and techniques for designing rigid-flex circuits. If you're a rigid board designer considering moving into the 3D world of rigid-flex, this issue is just what the doctor ordered!

Simulation, Analysis, and AI

Getting today's designs "right the first time" is critical, especially with costly advanced PCBs. Simulation and analysis software tools can help you in the fight to eliminate respins. They're not magical, but they can predict the future of your design.

Advanced, Complex & Emerging Designs

This month, our contributors focus on designing PCBs with advanced, complex and emerging technologies. We investigate design strategies for boards that are on the cutting edge of technology, or crazily complex, or so new that designers are still writing the rules as they go.

Columns

Latest Columns

||| MENU
I-Connect007 Editor's Choice: Five Must-Reads for the Week
April 28, 2023 | Andy Shaughnessy, I-Connect007
Estimated reading time: 2 minutes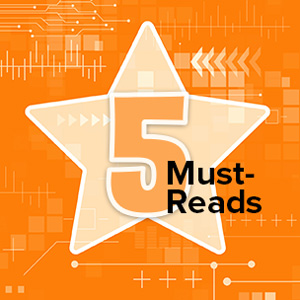 Trade show season continues apace—when you think about it, does show season ever really stop? There are a variety of tabletop events in our industry each month, especially the SMTA Expo & Tech Forums. PCB East and IPC SummerCom take place next month, and the International Microwave Symposium is set for San Diego in June. If you can't make it to IPC APEX EXPO or SMTA International, chances are good there's a regional show taking place nearby.
In this week's must-reads, we have coverage of NAMM 2023 and SMTA Atlanta, plus some tips for traditional PCB designers who are entering the RF design space, where designers have to master ideas like antenna tuning. We also have some news about March PCB sales, as well as a great conversation with Ventec's Frank Lorentz, who explains how to set up an onboarding process that converts new hires into happy, long-term employees.
NAMM 2023: It's All About That Bass
Published April 24
Technical editor and bassist Dan Feinberg covered the recent National Association of Music Merchants show in Anaheim, and artificial intelligence was one of the event's highlights—or lowlights, depending upon your viewpoint, I suppose. We shouldn't be surprised to see AI making its way into music software. Maybe AI will help composers think of new styles and rhythms that they never would have thought of otherwise. Also, check out the Ibanez e-Bass that Dan almost snagged off the show floor.
SMTA Atlanta: No Rain Delay For This Event
Published April 27
I covered the SMTA Atlanta Expo & Tech Forum this week, and despite intermittent rain, the show had pretty good attendance. Organizers said the number of pre-registered attendees was up from last year, and there was steady floor traffic throughout the day. Moving the show to the Atlanta Tech Park was great idea; it's nice to hold a show in a small business incubator that allows you to bring in catered food.
RF Antenna Design and Layout Tips for Your PCB
Published April 26
Recent Design007 surveys ranked RF as one of the more problematic issues among our readers. We're seeing more and more PCB designers entering the RF domain—often without much training or education on this discipline. As Cadence's Cody Wetzel points out in this article, RF design has its own set of rules. He compares and contrasts RF design with traditional board design, and he outlines the best practices for RF design.
North American PCB Industry Sales Up 11.6 Percent in March
Published April 27
PCB sales were up 11.6 percent in March over the same period last year, and up 30.1 percent over the previous month. But bookings fell 10.5 percent YOY. Overall, the recent GDP is looking good, but the CPI has seen better days. We can't rule out a recession in 2023, but so far, so good. 
Successful Onboarding Takes Training, Technique, and Trust
Published April 26
We know that finding, hiring, and onboarding a new employee can be an expensive endeavor, so it's in our best interest to turn new hires into long-term staffers. In this interview, Ventec's Frank Lorentz shares his proven onboarding techniques. He's a logistics guy, but numbers don't tell the whole story. When Frank onboards someone, he makes them feel like they're part of a family. Does your company feel like a family?
---
Suggested Items
09/29/2023 | Siemens
Siemens Digital Industries Software announced new certifications and collaborations with longtime partner TSMC, resulting in the successful qualification of multiple industry-leading Siemens EDA product lines for the foundry's latest process technologies.
09/29/2023 | Cadence Design Systems, Inc.
Cadence Design Systems, Inc. announced the availability of new system prototyping flows based on the Cadence® Integrity™ 3D-IC Platform that support the 3Dblox 2.0 standard.
09/28/2023 | TSMC
TSMC announced the new 3Dblox 2.0 open standard and major achievements of its Open Innovation Platform (OIP) 3DFabric Alliance at the TSMC 2023 OIP Ecosystem Forum.
09/28/2023 | Keysight Technologies, Inc.
Keysight Technologies, Inc., Synopsys, Inc., and Ansys announced a new reference flow for the TSMC N4PRF, the world's leading semiconductor foundry's advanced 4 nanometer (nm) radio frequency (RF) FinFET process technology.
09/27/2023 | Cherie Litson, CID+, Litson1 Consulting
Rigid-flex circuits are unique structures; part rigid board and part flex, they're increasingly working their way into many of the electronic devices we use every day. There have been many advances in rigid-flex lately as more companies find themselves exploring this technology. So, before I started writing this article about rigid-flex design, I double-checked a few things. Fortunately, there is plenty of rigid-flex information available on a variety of great websites that we all know and trust.