Books

Featured Books

smt007 Magazine

Latest Issues

Current Issue

Economic Headwinds

This issue takes stock of the current economic outlook and how companies are using current conditions to move themselves through technological evolutions, workforce shifts, and financial changes. Even with these headwinds, there's forward progress to be made.

Attracting New Talent

To get different results in staffing, you must change how you define, promote and recruit your job opportunities. How do you become magnetic to high-quality early-career candidates?

Test and Inspection

Test and inspection methods are undergoing rapid change. In this issue, we consider the influence of AOI, AI, and human eyes. How exactly are these pieces of the puzzle changing the role of test and inspection?

Columns

Latest Columns

||| MENU
Kenny Wilson Assumes CEO Role at Jabil
May 1, 2023 | Jabil Inc.
Estimated reading time: 2 minutes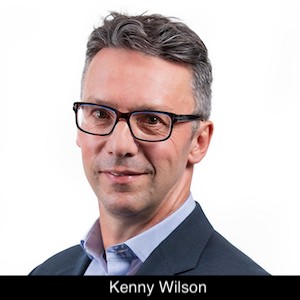 Jabil Inc., a global manufacturing solutions provider, announced that Kenny Wilson has officially assumed the role of Chief Executive Officer (CEO). Wilson, a long-time leader within Jabil, succeeds Mark Mondello who will remain with the company as Executive Chairman of the Board. Wilson was also appointed to the Board of Directors last week.
"There is no greater honor than having the opportunity to continue to shape the Jabil story as its new CEO, to be a protector of this unique culture, and to provide future generations the privilege of experiencing what we all have in our careers at this company," said Wilson. "As we continue our growth, we will continue to deliver exceptional value to our customers, shareholders, employees, and communities."
As a seasoned industry leader with more than three decades of experience, Wilson brings a wealth of expertise in electronics manufacturing, supply chain management, and customer engagement to his new position. He originally joined Jabil in 2000 in Livingston, Scotland, as a business unit coordinator. During his time at Jabil, Wilson grew and led several businesses, most recently leading Jabil's Green Point organization in Asia.
"I couldn't be more pleased with our selection of Kenny Wilson as Jabil's next CEO," said Mondello. "His work ethic, approach, experience, and commitment to servant leadership position him perfectly to lead our team and underpin the wonderful working relationship we have. Kenny has earned this promotion and I look forward to working side-by-side with him, from my position as Executive Chairman, as he embraces his new role."
"Our commitment to putting customers at the center of everything we do has been a fundamental part of our DNA from day one. Our unique culture empowers and enables our people to deliver exceptional results, and our focus on increasing margins, and delivering sustainable free cash flow ensures we continue to provide value to our customers and shareholders. With robust growth in key areas of our business, we are excited about the tremendous opportunities ahead for Jabil," concluded Wilson.
About Kenny Wilson
Kenneth S. Wilson is the current CEO and director of Jabil since May 2023. He previously served as executive vice president and CEO of Jabil's Green Point division, where he also assumed responsibility for Consumer Packaging and Corporate Procurement. He first joined Jabil in 2000 as a business unit coordinator and has held various leadership roles, including VP of global business units, running businesses such as consumer electronics and telecommunications. Prior to Jabil, he spent eight years at Motorola where he served as operations manager in their Handset Division. Wilson has a bachelor's degree in manufacturing engineering and an MBA from Edinburgh Business School.
---
Suggested Items
12/01/2023 | Silicon Mountain
Silicon Mountain, a leading electronic manufacturing company, is pleased to announce its participation in the 3rd Annual Idaho Manufacturing Industry Trade Show & Conference, hosted by the Idaho Manufacturing Alliance.
11/30/2023 | BUSINESS WIRE
Ciena, a U.S.-based networking systems, services and software company, is adding domestic manufacturing through an expanded agreement with global diversified manufacturer Flex.
11/30/2023 | Keysight Technologies, Inc.
Keysight Technologies, Inc. announces that Arbe has selected the E8719A Radar Target Solution (RTS) to test the Arbe 4D imaging radar chipset for automotive applications.
11/29/2023 | TT Electronics
TT Electronics, a global provider of custom power solutions and engineered technologies, has announced that its Power and Control business has officially opened its new state-of-the-art research, development and manufacturing facility.
11/29/2023 | Dana Korf -- Column: Dana on Data
November's issue of Design007 Magazine had an excellent theme that evolved around design simplification. There were exceptionally good articles about how to reduce over-constrained or needlessly complex designs. One significant time-consuming category is the creation of many design files and drawings which lead to lengthy creation and interpretation time along with the considerable time to resolve conflicting or erroneous information.