Books

Featured Books

smt007 Magazine

Latest Issues

Current Issue

Chips Don't Float

In Europe and the U.S., legislation is under way to revitalize PCB fabrication and packaging. What is the status of this work, and how specifically does this change the industry landscape for EMS companies? What will help keep us afloat?

Flying High With Digital Twin

The opportunity to use manufacturing simulation as a test bed for job planning and process optimization brings continuous improvement into the modern age. This may be an all-or-nothing type of project, but it's worth the investment.

Artificial Intelligence

In this issue, we (and AI) explored how and when artificial intelligence plays a role in manufacturing today. Whether on the factory floor, or in the front office, AI applications are emerging and changing how we approach planning, processes and problem solving.

Columns

Latest Columns

||| MENU
Nortech Systems Reports Q1 2023 Results
June 2, 2023 | Business Wire
Estimated reading time: 3 minutes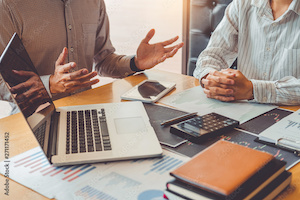 Nortech Systems Incorporated, a leading provider of engineering and manufacturing solutions for complex electromedical and electromechanical products serving the medical, industrial and defense markets, reported 2023 first quarter results for the period ended March 31, 2023.
2023 First Quarter Highlights:
Revenue of $34.9 million, up 13.6% from the first quarter of 2022.
GAAP net income of $0.7 million, or $0.23 per diluted share, compared to GAAP net income of $0.1 million, or $0.05 per diluted share, in the first quarter of 2022.
Gross margin of 15.7%, up 2.5 percentage points from gross margin of 13.2% in the first quarter of 2022.
Adjusted earnings before interest, taxes, depreciation, and amortization (EBITDA) of $1.5 million, up from adjusted EBITDA of $0.6 million in the first quarter of 2022.
Last Twelve Months (LTM) revenue $138 million and adjusted EBITDA $6.7 million
Management Commentary
"We are pleased with the strong year-over-year growth we saw in the first quarter of 2023," said Jay D. Miller, President & CEO of Nortech Systems. "For the past eight quarters, on an adjusted basis, we posted year-over-year quarterly growth in four key metrics: sales, gross profit, gross margin and EBITDA. Delivering these impressive results only happens through the skill and dedication of all our team members. Their invaluable contributions deserve the utmost appreciation and respect."
"Everyone at Nortech is focused on delivering high-quality products and solutions for our customers, frequently under tight deadlines," explained Miller. "Our strategic plan is built on four key drivers: taking great care of our employees; delivering quality products on time to our customers; supporting our customers with continual innovation; and driving shareholder value through profitable growth. Guided by these principles, we are successfully evolving to better serve a wide range of medical, industrial and defense firms, from Fortune 100 multinationals to regional U.S. manufacturers. To effectively partner with the customers of today and the future, Nortech is making strategic investments in developing next-generation technologies.
In Q1 2023, revenue totaled $34.9 million. This represents a 13.6% increase from revenue of $30.7 million in the first quarter of 2022. Net income totaled $0.7 million, or $0.23 per diluted share, in Q1 2023, up from net income of $0.1 million, or $0.05 per diluted share, in Q1 2022.
In the first quarter of 2023, gross profit totaled $5.5 million, or 15.7% of revenue, compared to gross profit of $4.0 million, or 13.2% of revenue, in the prior-year quarter.
First quarter 2023 operating expenses totaled $4.4 million, a 14.3% increase from first quarter 2022 operating expenses of $3.9 million. The increase in year-over-year operating expense was primarily driven by investments in IT and HR systems.
First quarter 2023 EBITDA totaled $1.5 million, a 143% increase over adjusted EBITDA of $0.6 million in the first quarter of 2022 and a 33% increase from the prior quarter. The year-over-year increase in adjusted EBITDA resulted primarily from the previously discussed revenue increase and gross margin expansion in the same period.
Outlook
"Looking ahead to the remainder of 2023, many of our customers are expressing guarded optimism that the U.S. recessionary landing will be on the softer side. They are feeling more confident in their inventory levels and they are gradually returning to more normal ordering patterns as component availability improves and lead times become more predictable," commented Miller. "We always monitor an array of leading indicators for signals about future bookings and backlog and we'll respond appropriately if customer demand declines."
"Although Nortech will strive to maintain the strong momentum we have built, individual quarters could be affected by outside factors that might include timing fluctuations, customer shipments, and supply chain issues," Miller explained. "Consequently, we prefer to gauge the long-term success of our strategy on a rolling twelve-month basis to normalize quarterly variability. We added a new chart to our financial tables at the end of this press release that provides more historical context for key financial metrics."
---
Suggested Items
09/22/2023 | Qualcomm Technologies, Inc.
Charter Communications, Inc. and Qualcomm Technologies, Inc., today announced a collaboration to deliver the next-generation Advanced Wi-Fi router that will bring Wi-Fi 7 and 10 Gbps Wi-Fi capabilities to Spectrum Internet users, helping support and enhance the converged connectivity experience for residential and small and medium-sized business customers. Advanced Wi-Fi routers with Wi-Fi 7 are expected to be available to Spectrum customers in 2024.
09/21/2023 | Dymax
Dymax, a leading manufacturer of light-curing materials and equipment, will exhibit in booth 1526 at SMTA International 2023 in Minneapolis, MN, from October 10-11.
09/21/2023 | Altus Group
Altus Group, a leading supplier of capital equipment and services to the electronics manufacturing industry, has signed an agreement with SMT Thermal Discoveries to distribute its advanced reflow soldering and thermal technology solutions in Ireland.
09/21/2023 | ViTrox
ViTrox, which aims to be the world's most trusted technology company, is pleased to announce the addition of Hayden Dalton to our team as a Field Support Engineer who based in Milwaukee, WI, effective August 21, 2023.
09/20/2023 | Cadence Design Systems, Inc.
Cadence Design Systems, Inc. and CEVA, Inc. announced that they have entered into a definitive agreement for Cadence to acquire Intrinsix Corporation, a wholly owned subsidiary of CEVA and a provider of design engineering solutions focused on the U.S. aerospace and defense industry.