Books

Featured Books

smt007 Magazine

Latest Issues

Current Issue

Chips Don't Float

In Europe and the U.S., legislation is under way to revitalize PCB fabrication and packaging. What is the status of this work, and how specifically does this change the industry landscape for EMS companies? What will help keep us afloat?

Flying High With Digital Twin

The opportunity to use manufacturing simulation as a test bed for job planning and process optimization brings continuous improvement into the modern age. This may be an all-or-nothing type of project, but it's worth the investment.

Artificial Intelligence

In this issue, we (and AI) explored how and when artificial intelligence plays a role in manufacturing today. Whether on the factory floor, or in the front office, AI applications are emerging and changing how we approach planning, processes and problem solving.

Columns

Latest Columns

||| MENU
ViTrox Now Partners with TetraTronik
May 31, 2023 | ViTrox
Estimated reading time: 1 minute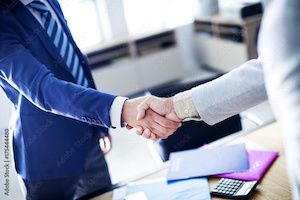 ViTrox Technologies, which aims to be the world's most trusted technology company in providing innovative, advanced, and cost-effective automated machine vision inspection solutions for the semiconductor and electronics manufacturing industries, is honoured to announce a partnership with TetraTronik Makine Ticaret Ltd. ?ti. for the Türkiye region, effective from April 2023.
ViTrox continues to strengthen its business in the Middle Eastern market by partnering with TetraTronik, which will be authorised to represent ViTrox for the distribution of ViTrox's Advanced 3D Solder Paste Inspection (SPI) Solution,  Advanced 3D Optical Inspection (AOI) Solution and  Advanced 3D  X-Ray Inspection (AXI) Solution in Türkiye.
TetraTronik Makine Ticaret Ltd. ?ti. was established in 2022 to provide high-quality consultancy and support services for the Electronics Manufacturing Industry in the Middle Eastern region. TetraTronik promotes a variety of electronics manufacturing-related products in the Middle Eastern market. Their office is currently located at Fatih Sultan Mehmet Mahallesi, ?iir Sokak, No: 10/85, Ümraniye/ ?stanbul.
The Managing Director of TetraTronik, Muhlis Ba?e?mez, graduated from Istanbul University as a technician specialising in Electrical, Electronics and Communication Engineering Technologies in 2006. He then pursued his education in Electrical and Electronics Engineering and graduated in 2011. He is well-experienced in the electronics manufacturing industry, with over 3 years of experience as a service engineer, followed by another 6 years of experience in sales.
ViTrox's Executive Vice President, Wee Kah Khim, stated, "We are very excited to appoint TetraTronik Makine Ticaret Ltd. ?ti. as our Strategic Channel Partner (SCP) in Türkiye. We look forward to increasing our market share and achieving strong mutual growth by adding this capable SCP." ViTrox is expected to strengthen its market presence and grow its SPI, AOI and AXI sales in Türkiye with the support and partnership with TetraTronik.
---
Suggested Items
09/27/2023 | Nihon Superior Co. Ltd.
Nihon Superior Co. Ltd. is pleased to announce that Keith Sweatman, the company's Senior Technical Advisor, will deliver a presentation titled "A Path to Ductile Low-Temperature Solders for Mass Production of Electronic Assemblies" at the upcoming SMTA International conference and exposition.
09/27/2023 | Hentec Industries/RPS Automation
Hentec Industries/RPS Automation, a leading manufacturer of selective soldering, lead tinning and solderability test equipment, is pleased to announce that Kyocera International has finalized the purchase of a Hentec/RPS Odyssey 1325 robotic hot solder dip component lead tinning machine. 
09/26/2023 | Conecsus Metals México
Conecsus Metals México, an innovative environmental technology and recycling company, will exhibit at the SMTA Foro Tecnico & Expo, Guadalajara, Jalisco, México, on Wednesday, October 25, 2023, beginning at 11:00 a.m.
09/21/2023 | Thermaltronics USA, Inc.
Thermaltronics USA, Inc., a globally acclaimed manufacturer of Precision Soldering Robots and innovative Curie point soldering systems, is excited to announce its participation in the highly anticipated SMTA Guadalajara Expo & Tech Forum, scheduled to take place from October 25-26, 2023.
09/20/2023 | ULT AG
At this year's productronica, the world's leading trade show for electronics manufacturing, ULT will present a brand new extraction solution for solder fumes and vapor.