IDC MarketScape Names Siemens a Manufacturing Execution System Leader for 2023
June 2, 2023 | Siemens
Estimated reading time: 1 minute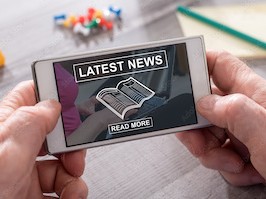 Siemens Digital Industries Software announced it has been named a Leader in five IDC MarketScape reports focused on Manufacturing Execution Systems (MES) software and its associated markets and industry adoption. The IDC MarketScape reports assess software providers in the MES market: Worldwide High-Tech and Electronics Manufacturing Execution Systems1, Worldwide Engineering Intensive Manufacturing Execution Systems2, Worldwide Discrete Manufacturing Execution Systems3, Worldwide Process Manufacturing Execution Systems4, and Asia/Pacific Manufacturing Execution Systems5. Siemens is the only vendor to be named as a Leader in all 5 reports.
"We are delighted that IDC MarketScape has recognized Siemens as a Leader in MES and the work we have been doing to bring advanced, integrated Manufacturing Execution Systems technology to our customers across the globe," said Tobias Lange, Senior Vice President Manufacturing Operations Management, Digital Manufacturing, Siemens Digital Industries Software. "Not only are we committed to providing advanced technologies, but our drive to make these systems readily configurable, easily deployable and flexibly scalable is, we believe, paying dividends for our customers in every industry we serve."
This follows the recent news that Siemens has been positioned in the Leaders Quadrant of the Gartner Magic Quadrant for Manufacturing Execution Systems (MES) for the sixth consecutive time.
Opcenter Execution software helps customers to optimize manufacturing operations, accurately reflecting design, engineering and process data in the production of actual finished products. The software helps customers to deliver a comprehensive digital twin to the factory floor, accelerating production by digitally linking enterprise systems with automated manufacturing equipment. Opcenter is part of the Siemens Xcelerator portfolio and a key pillar of the recently announced Industrial Operations X solution for automating and operating industrial production.
---
Suggested Items
12/07/2023 | Matt Stevenson -- Column: Connect the Dots
It makes sense to optimize your board using design for manufacturability (DFM) techniques. But applying DFM best practices can be confusing without formal training. The results are designs that are often incomplete, poorly designed, or too complex. When these issues arise, your PCB manufacturing partner rejecting the design can be considered a best-case scenario because it means they have your back. If your design is simply dropped into an automated queue without concern for manufacturability, the output can be a batch of unusable boards.
12/05/2023 | Travis Kelly -- Column: American Made Advocacy
For this month's PCBAA Member Profile, the focus is on Hari Pillai, president, Technology Components, Sanmina. Hari says, "I think I've had a good dose of luck throughout my career. But beyond luck, I had a vision to become a general manager as far back as my undergraduate years. I made all my career decisions based on that. My evaluation criteria was always, "How does this opportunity get me closer to my goal?" Sometimes opportunities come from unexpected places."
12/05/2023 | Amkor Technology
Amkor Technology, Inc., a leading provider of semiconductor packaging and test services, has announced its plan to build an advanced packaging and test facility in Peoria, Arizona.
12/05/2023 | HANZA
HANZA AB has signed an agreement to acquire all shares in Orbit One AB, a Swedish company that offers contract manufacturing of electronics and electromechanics. Orbit One has annual sales of approximately SEK 1.1 billion with an operating profit (EBITA) of approximately SEK 70 million.
12/05/2023 | Arch Systems
Arch Systems, the leading provider of data, analytics, and insightful actions for manufacturing operations, announced this week its collaboration with Plexus Corp., a global leader in complex product design, supply chain, manufacturing, and sustaining services.