Slump in Both Volume and Price Leads to Global Enterprise SSD Revenue Falling by Nearly Half
June 5, 2023 | TrendForce
Estimated reading time: 3 minutes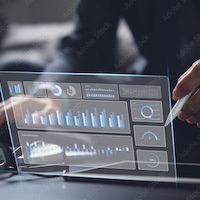 TrendForce reports that an amalgamation of off-season effects and high inflation caused a slump in purchasing enthusiasm in markets like North American server ODM and China. This led to a surge in Q1 inventory levels for enterprise SSD suppliers, contrary to the anticipated reduction. The situation was not remedied by a decrease in production either, forcing suppliers to resort to price cuts to boost shipment volumes. Additionally, the strain from high inflation eroded purchasing momentum in these markets, instigating a simultaneous dip in both volume and price for enterprise SSDs. This resulted in a significant 47.3% decline in Q1 revenue, reducing it to US$1.998 billion. However, after the Q1 inventory liquidation, there's been a projected slight uptick in purchasing demand for server ODM orders in Q2. Consequently, enterprise SSD suppliers' revenue is anticipated to revert to a growth trajectory in the second quarter.
Kioxia rose to third place in Q1 despite its enterprise SSD revenue dropping 39.7% to approximately US$296 million. TrendForce asserts that Kioxia's long-term trajectory will be influenced significantly by the potential completion of its merger with WDC. This merger could reshape future R&D strategies for enterprise SSD products. WDC may shift its focus toward the development of client SSDs if further opportunities for integration arise. Concurrently, Kioxia could channel more resources into enhancing customer verification processes. This strategic reallocation of resources could bolster the shipment volume of enterprise SSDs, promoting growth in the sector.
Samsung has been expanding its market footprint through aggressive pricing since 4Q22. However, significant revisions in server shipment targets for 2023 led to a contraction in Q1 demand for enterprise SSD orders, particularly from North American clients. Consequently, Samsung's Q1 enterprise SSD revenue fell to US$801 million, marking a QoQ decline of 55%. Samsung's Q2 revenue could experience a further dip as North American clients continue to make ongoing inventory adjustments, but a potential recovery is anticipated for the second half of the year.
Notably, Samsung holds a competitive edge in technology with the launch of a 128-L PCIe 5.0 product. As the penetration rate of Arm-based server platforms escalates and the demand for AI servers is projected to surge, Samsung's market leadership hinges on aligning its product development to meet the transmission speed requirements of these burgeoning platforms.
SK Group (SK hynix & Solidigm) also felt the impact of the general market slowdown, reporting Q1 enterprise SSD revenue of US$458 million—a QoQ decrease of 36.4%. A resurgence in demand is anticipated as China's overall inventory liquidation strategy and total procurement volume gradually stabilize. This could result in SK Group's Q2 enterprise SSD revenue growth rate and market share outperforming the average.
WDC, battered by order cuts and a price war, has seen its enterprise SSD shipments curtailed, leading to a Q1 revenue of US$225 million—a staggering QoQ drop of 50%. Furthermore, WDC's current R&D pace for enterprise SSDs has lagged behind competitors with a notable decline in NAND Flash profits this year, leading to the company opting to trim capital investment. This strategy may ultimately heighten competitive pressure on WDC's enterprise SSDs. As WDC's primary North American clients increasingly shift to in-house manufacturing, the growth rate of enterprise SSD revenue could decelerate. However, this slowdown could be mitigated if WDC successfully obtains approval for its PCIe SSD solutions from a wider range of clients.
Micron experienced a downturn in Q1 due to a slump in server ODM demand, with its revenue falling to US$218 million—a QoQ decrease of 29.2%. Despite being the first supplier to introduce a 176-L PCIe 4.0 product, the launch was hindered by slower-than-expected verification progress and tepid market demand, which led to delayed shipment of the new products. TrendForce posits that Micron's constraints in the Chinese market, which impact the shipment volumes of enterprise SSDs, necessitate an expansion of collaborations with clients in other regions. In particular, the progress of verification with North American clients will be crucial and will largely dictate Micron's revenue performance.
---
Suggested Items
09/25/2023 | IDC
Newly released data from IDC's Worldwide Quarterly Mobile Phone Tracker shows that shipments of smartphones to the Gulf Cooperation Council (GCC) region increased 2.9% year on year in Q2 2023, with growth of 2.8% on the previous quarter.
09/22/2023 | Keysight Technologies, Inc.
Keysight Technologies, Inc. and Synopsys, Inc. are partnering to provide internet of things (IoT) device makers with a comprehensive cybersecurity assessment solution to ensure consumers are protected when devices are shipped to market. Under the arrangement, the Synopsys Defensics® fuzzing tool will be embedded as an option into the Keysight IoT Security Assessment solution. 
09/22/2023 | Dicro Oy
Dicro Oy is pleased to announce the expansion of Dicro into Narva, the third largest city in Estonia, where last week we started production in our new factory.
09/21/2023 | Mirtec
MIRTEC, the 'Global Leader in 3D Inspection Technology' is pleased to announce that Robert Horowitz has been promoted to the position of National Sales Manager for MIRTEC's North American Sales and Service Division.
09/21/2023 | IDC
Global shipments for wearable devices returned to growth in the second quarter of 2023 (2Q23) reversing two quarters of decline, according to new data from the International Data Corporation (IDC) Worldwide Quarterly Wearable Device Tracker.