Books

Featured Books

smt007 Magazine

Latest Issues

Current Issue

Chips Don't Float

In Europe and the U.S., legislation is under way to revitalize PCB fabrication and packaging. What is the status of this work, and how specifically does this change the industry landscape for EMS companies? What will help keep us afloat?

Flying High With Digital Twin

The opportunity to use manufacturing simulation as a test bed for job planning and process optimization brings continuous improvement into the modern age. This may be an all-or-nothing type of project, but it's worth the investment.

Artificial Intelligence

In this issue, we (and AI) explored how and when artificial intelligence plays a role in manufacturing today. Whether on the factory floor, or in the front office, AI applications are emerging and changing how we approach planning, processes and problem solving.

Columns

Latest Columns

||| MENU
TopLine to Present at NASA ETW June 13
June 5, 2023 | TopLine
Estimated reading time: 1 minute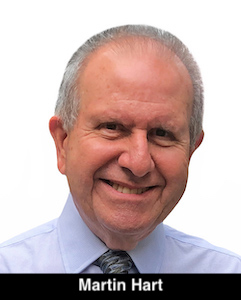 Martin Hart, CEO of TopLine Corporation, will deliver a presentation titled "Next Generation Solder Columns Extend Life for Large Packages for Space Applications and Data Centers" at the upcoming 14th Annual NASA Electronic Parts and Packaging (NEPP) Electronics Technology Workshop (ETW) June 13. This annual Workshop returns to Building 3 Goett Auditorium at NASA Goddard Space Flight Center in Greenbelt, MD. Admission is free, with limited on-site access (first-come, first-served). WebEx remote attendance will be available to all.
Hart's presentation compares the 40-year heritage of solder columns and their role in electronics packaging technology, with anticipated challenges to column technology demanded by increasingly larger packages and stress problems associated therewith. Hart looks at some of the exciting advances in columns and their potential to meet such challenges and extend component life for mission critical applications.
"Braided Solder Columns, comprised of an Indium core and Niobium exoskeleton exterior, are capable of operating in minus 150C to minus 270C environments," Hart says. "This may enable the development of packages that can reliably operate at extremely cold temperatures for Quantum computing, for example, and for applications such as deployment on the back side of the moon."
The Goddard Space Flight Center is a major NASA space research laboratory located approximately 6.5 miles northeast of Washington, D.C. in Greenbelt, Maryland, United States. Established in 1959 as NASA's first space flight center, GSFC employs approximately 10,000 civil servants and contractors.
---
Suggested Items
09/21/2023 | Thermaltronics USA, Inc.
Thermaltronics USA, Inc., a globally acclaimed manufacturer of Precision Soldering Robots and innovative Curie point soldering systems, is excited to announce its participation in the highly anticipated SMTA Guadalajara Expo & Tech Forum, scheduled to take place from October 25-26, 2023.
09/20/2023 | ULT AG
At this year's productronica, the world's leading trade show for electronics manufacturing, ULT will present a brand new extraction solution for solder fumes and vapor.
09/20/2023 | Hentec Industries/RPS Automation
Hentec Industries/RPS Automation, a leading manufacturer of selective soldering, component lead tinning and solderability test equipment, announces that it has added assembly and production staff members to its team to accommodate its recent increase in sales and order demand.
09/19/2023 | SMTA
SMTA is honored to announce Qais Qasaimeh, a graduate student at Auburn University, has been selected as the winner of the 2023 Charles Hutchins Educational Grant.
09/14/2023 | SHENMAO
SHENMAO America, Inc. is proud to introduce its latest innovation in response to the growing demand for ultra-thin packages in the electronics industry.