Books

Featured Books

smt007 Magazine

Latest Issues

Current Issue

Chips Don't Float

In Europe and the U.S., legislation is under way to revitalize PCB fabrication and packaging. What is the status of this work, and how specifically does this change the industry landscape for EMS companies? What will help keep us afloat?

Flying High With Digital Twin

The opportunity to use manufacturing simulation as a test bed for job planning and process optimization brings continuous improvement into the modern age. This may be an all-or-nothing type of project, but it's worth the investment.

Artificial Intelligence

In this issue, we (and AI) explored how and when artificial intelligence plays a role in manufacturing today. Whether on the factory floor, or in the front office, AI applications are emerging and changing how we approach planning, processes and problem solving.

Columns

Latest Columns

||| MENU
MaRC Technologies Welcomes Jade Davis to Sales Team
June 6, 2023 | MaRC Technologies
Estimated reading time: 1 minute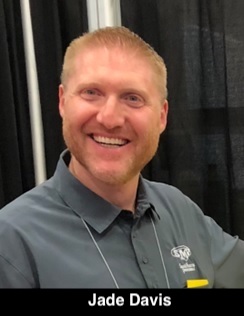 MaRC Technologies, Inc., a renowned Manufacturers' Representative organization and recipient of the esteemed Global Technology Rep of the Year award in 2020, announces that it has appointed Jade Davis to its exceptional sales team. 
Jade joins MaRC Technologies as the latest addition to the sales force, operating from the company's base in the Seattle area. With a primary focus on serving the Puget Sound region in Washington State, Jade brings with him a wealth of expertise in business-to-business sales, complemented by a successful track record in regional sales management.
Mike Gunderson, President of MaRC Technologies, Inc., said, "We are delighted to welcome Jade, a seasoned sales professional with a strong background in territory management, to our team. We anticipate that Jade will make significant contributions to our company while providing valuable resources and support to our esteemed customers." 
With more than 20 years of experience as an accomplished account manager, regional sales manager, and territory manager in the Washington area, Jade shares his excitement about this new role as a manufacturer's representative at MaRC Technologies. Jade emphasizes the importance of customer service, reliability, and integrity in cultivating strong customer relationships. By prioritizing understanding and addressing customer needs, he aims to provide tailored solutions that meet (and exceed) their expectations. Continual education and comprehensive product knowledge are also integral to Jade's commitment to delivering the utmost service and fostering mutually beneficial partnerships.
---
Suggested Items
09/22/2023 | Zhen Ding
Zhen Ding Technology Holding Ltd, a Taiwan-based company engaged in the design, development, and manufacturing of printed circuit board (PCBs) including rigid PCBs, flex PCBs, HDIs, substrate-like PCBs (SLP), and rigid-flex PCBs, has posted sales of NT$13.78 billion ($429.15 million at $1:NT$32.12) for August 2023, up by 33.7% from the previous month. Year-on-year, the company's August revenue was down by just 16.65%. 
09/21/2023 | Mirtec
MIRTEC, the 'Global Leader in 3D Inspection Technology' is pleased to announce that Robert Horowitz has been promoted to the position of National Sales Manager for MIRTEC's North American Sales and Service Division.
09/18/2023 | Nan Ya Printed Circuit Board Corp.
Nan Ya Printed Circuit Board Corp. (Nan Ya PCB), a manufacturer of single-sided PCBs, HDI PCBs, and rigid-flex PCBs based in Taiwan, has posted unaudited sales of NT$3.37 billion ($105.52 million at $1=NT$31.97) for August 2023, up by 1.2% from the previous month, but down by 41.4% year-on-year.
09/13/2023 | Lea Maurel, ICAPE Group
In today's interconnected and rapidly evolving business landscape, sourcing diversification has emerged as a crucial strategy for organizations aiming to stay competitive and thrive in a dynamic marketplace. The traditional approach of relying on a single source for procurement is being replaced by a more sophisticated and strategic mindset that emphasizes the advantages of exploring multiple procurement channels. This approach not only opens doors to a whole different network of suppliers, but also offers numerous benefits, such as navigating sales increases, ensuring smoother deliveries, and promoting innovation within the organization.
09/11/2023 | Compeq
Compeq Manufacturing Co. Ltd, a Taiwan-based manufacturer of rigid-flex printed circuit boards (PCBs) and flex PCBs, has sustained its revenue growth, posting unaudited net sales of NT$6.46 billion ($202.02 million at $1:NT$31.98) for August 2023, up by 7.13% from the previous month.