Books

Featured Books

pcb007 Magazine

Latest Issues

Current Issue

Finding Ultra

New demands on PCB fabrication, namely advanced packaging, ultra high density interconnect (UHDI), and new specialty materials, are converging, changing the landscape of our business. Is it time to start paying close attention to this convergence?

Developing a Strategy

A solid strategy is a critical part of success. This month, we asked some of the top industry leaders and business strategy "gurus" to share their thoughts on developing strategies.

Winning With TQM

In this issue, we explore how TQM has entered the DNA of continuous improvement disciplines, and the role leadership transformation plays in this. If you've ever competed against a TQM company, you understand their winning advantage.

Columns

Latest Columns

||| MENU
United States, European Printed Circuit Board Design Markets, 2022-2023 & 2035
June 9, 2023 | PRNewswire
Estimated reading time: 2 minutes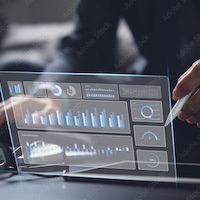 The US and Europe printed circuit board (PCB) design market is likely to grow at a CAGR of 11% over the forecast period, i.e., 2023-2035. The market generated a revenue of around USD 2000 Million in the year 2022 and is likely to produce revenue worth of nearly USD 7000 Million by the end of 2035.
The market growth is primarily driven by an increase in the number of devices connected to the Internet of Things (IoT), and booming semiconductor production. IoT devices surpassed people in number by 2022, reaching a total of over 13 billion. Also, it is predicted that by 2025, North America will likely have close to 6 billion Internet of Things (IoT) connections.
Furthermore, the market is anticipated to rise as a result of increased sales of smart devices, an increase in the number of people using fitness bands and other wearables, and an increase in the need for automation in the industrial sector. Between 2022 and 2028, there should be a 7% growth in smartphone penetration in Europe. Moreover, penetration will reach a brand-new high of 90% in 2028.
A few factors that are projected to limit market growth include the widespread use of open-source PCB design tools, Increasing labor and raw material costs, severe semiconductor scarcity, and a broken semiconductor supply chain.
By 2035, the market for industrial automation & control segment is expected to have generated the second-highest revenue of around USD 1300 million by rising at a considerable CAGR of more than 11% over the forecast period. Additionally, the segment generated nearly USD 300 Million in revenue in 2022. There are a few aspects that are anticipated to fuel the segment's expansion, including the higher deployment of robots for automating the industry.
On the basis of region, the US and Europe printed circuit board (PCB) design market is analyzed by the markets of the United States, U.K., Germany, France, Italy, Spain, Russia, NORDIC, and the Rest of Europe. The market in United States collected the significant revenue in 2022.
By the end of 2035, it is estimated to garner a highest revenue, by growing at the CAGR of over 10% over the forecast period. The increase in the number of PCB designers and the greater number of robots deployed in various sectors to address the manpower shortage in the region are expected to drive this market expansion. 
Our report has covered detailed company profiling comprising company overview, business strategies, key product offerings, financial performance, key performance indicators, risk analysis, recent developments, regional presence, and SWOT analysis among other notable indicators for competitive positioning.
---
Suggested Items
09/22/2023 | Zhen Ding
Zhen Ding Technology Holding Ltd, a Taiwan-based company engaged in the design, development, and manufacturing of printed circuit board (PCBs) including rigid PCBs, flex PCBs, HDIs, substrate-like PCBs (SLP), and rigid-flex PCBs, has posted sales of NT$13.78 billion ($429.15 million at $1:NT$32.12) for August 2023, up by 33.7% from the previous month. Year-on-year, the company's August revenue was down by just 16.65%. 
09/22/2023 | Happy Holden, I-Connect007
Ever since high density interconnect (HDI) was created in 1982 by Hewlett-Packard to package its first 32-bit computer powered by a single chip, it has continued to evolve and provide the solutions for miniaturized products. The leading edge of HDI technology became the process used for organic flip-chip packaging for the semiconductor industry. The two distinct markets—IC substrates and product-system integration—are now colliding and utilizing the same ultra-HDI manufacturing processes.
09/21/2023 | Andy Shaughnessy, I-Connect007
The weather couldn't have been better for PCB West, and PCB designers and manufacturers packed the show floor for much of the exhibition on Wednesday, Sept. 20 in Santa Clara, California. The show floor was sold out, and it was great seeing old friends and meeting new ones.
09/21/2023 | Matt Stevenson -- Column: Connect the Dots
PCB prototyping is a critical juncture during an electronic device's journey from concept to reality. Regardless of a project's complexity, the process of transforming a design into a working board is often enlightening in terms of how a design can be improved before a PCB is ready for full production.
09/20/2023 | Seika Machinery, Inc.
Seika Machinery, Inc., a leading provider of advanced machinery, materials and engineering services, is excited to announce its participation at SMTA Guadalajara, scheduled to take place on Wednesday, Oct. 25, 2023 at Expo Guadalajara in Guadalajara, Jalisco.