Books

Featured Books

design007 Magazine

Latest Issues

Current Issue

Rigid-flex: Designing in 3D

In this month's issue, our expert contributors share their best tips, tricks and techniques for designing rigid-flex circuits. If you're a rigid board designer considering moving into the 3D world of rigid-flex, this issue is just what the doctor ordered!

Simulation, Analysis, and AI

Getting today's designs "right the first time" is critical, especially with costly advanced PCBs. Simulation and analysis software tools can help you in the fight to eliminate respins. They're not magical, but they can predict the future of your design.

Advanced, Complex & Emerging Designs

This month, our contributors focus on designing PCBs with advanced, complex and emerging technologies. We investigate design strategies for boards that are on the cutting edge of technology, or crazily complex, or so new that designers are still writing the rules as they go.

Columns

Latest Columns

||| MENU
DFM 101: Cost Driver Summary
June 8, 2023 | Anaya Vardya, American Standard Circuits
Estimated reading time: 1 minute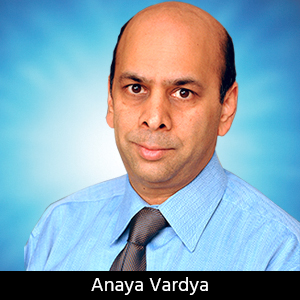 Introduction
One of the biggest challenges facing PCB designers is in not understanding the cost drivers in the PCB manufacturing process. We will wrap up this DFM series with a summary of cost drivers that impact delivery, quality, and reliability. It is categorized by low-, medium-, and high-cost adders.
Low-cost Adders (< 10% board cost)
Complex routing and scoring mean a small increase in process time, but a process is still required which will be driven by NC programming; it may limit tool life as a function of diameter. Thicker or thinner PWBs (>0.093", <0.030") means a material cost variation but it is minimal. Via plug or button print requires a small process change to the screen-print mask dot.
Medium-cost Adders (10–25%)
Regarding drilled hole quantity, there is a cost adder for high-density design-driven hole count and process time. With smaller drilled hole size, the small drill diameter (<0.010") limits throughput and stack height.
Embedded resistors with Ohmega/Gould technology will need additional core testing and finished board verification. Non-FR-4 materials, like PTFEs, can be 10 to 20 times the FR-4 cost, and material cost is generally 25–50% of the board cost. Edge plating will have additional processes required prior to plating.
To read this entire article, which appeared in the May 2023 issue of Design007 Magazine, click here.
---
Suggested Items
10/03/2023 | ZESTRON
Dr. Denis Barbini to Present "Utilizing SIR and Analytical Tools to Determine Impact to Reliability for Process Improvements" at SMTA International.
10/03/2023 | I-Connect007 Editorial Team
Based on the wisdom of 50 years of PCB manufacturing at Sunstone Circuits, this book is a must-have reference for designers understanding the PCB manufacturing process as it relates to their design. Designing for manufacturability requires understanding the production process fundamentals and factors within the process that often lead to variations in manufacturability, reliability, and cost of the board.
10/03/2023 | Nolan Johnson -- Column: Nolan's Notes
A great example of AI's power at pattern matching images in medicine is the Google Automated Retinal Disease Assessment (ARDA) program, which turns retinopathy screening—once a test performed by an ophthalmologist—into a technician-level task. Given that only a small percentage of patients test positive for retinopathy, the AI-based assessment means that ophthalmologists now only see the patients who test positive on the app.
10/02/2023 | Barry Matties, I-Connect007
During my recent tour of SEL's new $100 million PCB factory in Moscow, Idaho, I spoke with Engineering Director John Hendrickson specifically about the partnerships they formed with the many equipment suppliers it took to build a new factory. I wanted to know when he's choosing a supplier in a critical aspect, what is he looking for?
09/29/2023 | Indium Corporation
Indium Corporation Regional Product Manager Wisdom Qu will present at the SMTA China South Technical Conference, held in conjunction with NEPCON Asia, on October 11 in Shenzhen, China.