Books

Featured Books

design007 Magazine

Latest Issues

Current Issue

Simplification

On the subject of simplification, our expert contributors explain how to design PCBs without making them complex and over-constrained—whatever the level of technology. In addition, we discuss the effect your decisions and tradeoffs have on design complexity.

The Standards of Design

Our expert contributors discuss how PCB designers can utilize standards to save time and money, not to mention frustration. We also spotlight the newly updated version of the IPC Checklist, a handy guide that illustrates which standards cover which topics, from front-end design through assembly.

Rigid-flex: Designing in 3D

In this month's issue, our expert contributors share their best tips, tricks and techniques for designing rigid-flex circuits. If you're a rigid board designer considering moving into the 3D world of rigid-flex, this issue is just what the doctor ordered!

Columns

Latest Columns

||| MENU
Cadence Completes Acquisition of PHY IP Assets from Rambus
September 8, 2023 | Cadence Design Systems, Inc.
Estimated reading time: Less than a minute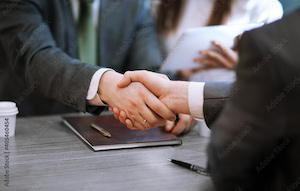 Cadence Design Systems, Inc. announced that it has completed the previously announced acquisition of the SerDes and memory interface PHY IP business from Rambus Inc. With the continued proliferation of AI, data center and hyperscale applications, CPU architectures, and networking devices, the technology asset purchase enriches Cadence's established IP portfolio and augments the company's Intelligent System Design™ strategy, which drives design excellence. The acquisition also comes with the addition of experienced PHY engineering teams in the United States, India and Canada, further expanding Cadence's domain-rich talent base.
---
Suggested Items
12/04/2023 | EMA Design Automation
EMA Design Automation, the world's premier EDA VAR, is spinning off their IP, content, and services group as a new company named Accelerated Designs, LLC with a focus on CAD agnostic solutions.
12/04/2023 | PRNewswire
SINBON Electronics, a provider of integrated solutions for electronic component design and manufacturing, recently obtained UL certification for its NACS (The North American Charging Standard) AC/DC charging cable. SINBON is the first electronic design service provider in Greater China to obtain this certification, and the first batch of charging cable orders has been shipped this week.
12/01/2023 | Cadence Design Systems, Inc.
Cadence Design Systems, Inc. announced that Samsung Foundry successfully taped out a 5G networking SoC design on the Samsung 5LPE technology using the Cadence® Quantus™ Extraction Solution and Tempus™ Timing Solution.
11/30/2023 | Chris Young, Young Engineering Services
There are many ways, dozens to be sure, and most likely many more, to streamline a PCB design. My goal here is to pick a single-digit number of rules to abide by, that can be reasonably adhered to, and provide some bang for the buck. These rules are meant to reduce design scope creep, avoid PCB respins, and improve production yields.
11/30/2023 | Hirose
Hirose has expanded its low-profile DF51K wire-to-board connector series to include a surface mount technology (SMT) version. Compatible with automated assembly processes, including pick-and-place machines, the DF51K SMT Series simplifies the assembly process and saves significant manufacturing time and cost.