Foldable Smartphone Market Penetration Estimated at 1.6% in 2023
September 14, 2023 | TrendForce
Estimated reading time: 2 minutes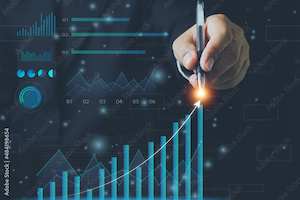 TrendForce's latest insights reveal that by 2023, shipments of foldable smartphones could skyrocket to an impressive 18.3 million units, marking a 43% YoY surge. However, this only captures a slim 1.6% of the year's total smartphone market. Fast forward to 2024, and we're looking at another leap—a 38% growth, translating to a hefty 25.2 million units and nudging the market share up to 2.2% Looking at the medium to long term, TrendForce believes the expansion of the foldable smartphone market is inevitable. By 2027, shipments could soar to a whopping 70 million units, seizing around 5% of the global smartphone market.
The driving force behind the foldable market's expansion? Reduced costs and the expansion strategies of Chinese brands. TrendForce posits that as the cost of components plummets—especially panel and hinge expenses—the stage is set for foldable phone prices to potentially slide below the US$1,000 threshold. This shift would undeniably spur consumer interest and purchase intent.
Branding paints its own picture. This year, Samsung once again led the pack, with projections pointing toward a robust 12.5 million unit shipment. But there's a twist. Its stronghold, a staggering 82% market share in 2022, slipped to 68%. Why? It's because of the surging tidal wave of foldables from Chinese contenders. Huawei clinched the runner-up spot, estimated to have dispatched around 2.5 million foldables for a respectable 14% of the market share. Hot on their heels were OPPO and Xiaomi, with market shares of 5% and 4%, respectively. Other brands have each snagged less than 4%.
Pandemic repercussions echo here too. TrendForce sheds light on the fact that Chinese foldable brands, impacted by recent global events, have mostly kept their eyes on home turf, eschewing aggressive overseas expansion. However, if these brands pivot and ramp up their global sales game, they might just turbocharge the foldable market's growth trajectory.
And then, there's Apple—the enigmatic juggernaut. To date, Apple's foray into foldables has been tepid, to say the least. This restraint has undoubtedly doused consumer fervor for foldable. Yet, true to form, Apple's unwavering obsession with user experience could be the culprit. Persistent challenges with foldable tech—think panel evenness and hinge design—might be holding them back. But here's the kicker: Achieving perfection with larger foldable panels is somewhat simpler than their smaller counterparts. Could this mean Apple might leapfrog right into medium-sized foldable products—like laptops or tablets? Only time will tell.
---
Suggested Items
09/28/2023 | Technica USA
Technica USA announced it has reached a Master Distribution Agreement with SAA to promote and support automation systems & technology offered by SAA.
09/28/2023 | TrendForce
TrendForce projects that shipments of smartphone display panels (smartphone panels) will reach approximately 1.85 billion pieces in 2023, reflecting a YoY increase of 8.7%.
09/27/2023 | IFR
The new World Robotics report recorded 553,052 industrial robot installations in factories around the world – a growth rate of 5% in 2022, year-on-year.
09/26/2023 | Kirk Thompson, Isola Group
Despite being a leader in R&D investment in semiconductors and packaging with greater than $50 billion per year, the U.S. has seen its market share decrease to less than 3% in areas like advanced packaging and advanced substrates. The cause for this market share erosion was a laser focus in Asian countries to attract semiconductors and advanced packaging investment through ecosystem development and incentives. If the U.S. is serious about changing the momentum to onshore advanced packaging and advanced substrates, an ecosystem approach to innovation and manufacturing incentives must be employed. It is not enough to have the most innovative technology if the supply chain and manufacturing economics do not deliver competitive commercial opportunities.
09/26/2023 | IDC
The global PC monitor market remained steadfast in its efforts to manage inventory levels amidst a significant drop in demand during the second quarter of 2023 (2Q23).