Books

Featured Books

smt007 Magazine

Latest Issues

Current Issue

Chips Don't Float

In Europe and the U.S., legislation is under way to revitalize PCB fabrication and packaging. What is the status of this work, and how specifically does this change the industry landscape for EMS companies? What will help keep us afloat?

Flying High With Digital Twin

The opportunity to use manufacturing simulation as a test bed for job planning and process optimization brings continuous improvement into the modern age. This may be an all-or-nothing type of project, but it's worth the investment.

Artificial Intelligence

In this issue, we (and AI) explored how and when artificial intelligence plays a role in manufacturing today. Whether on the factory floor, or in the front office, AI applications are emerging and changing how we approach planning, processes and problem solving.

Columns

Latest Columns

||| MENU
WT Microelectronics to Acquire Future Electronics for $3.8 Billion
September 14, 2023 | Future Electronics
Estimated reading time: 3 minutes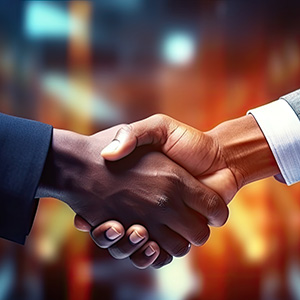 WT Microelectronics Co., Ltd. announced that it has entered into a definitive agreement to acquire 100% of the shares of Future Electronics Inc. for an enterprise value of US$3.8 billion in an all-cash transaction. The strategic transaction is anticipated to deliver long-term, sustainable value to all relevant stakeholders including customers, suppliers, employees, and shareholders through the combination of two highly complementary organizations.
Future Electronics, a Canadian-based leading global distributor of electronic components, generated revenues of US$2.9 billion, operating income of US$228 million, and net income of US$184 million for the six months ended on June 30, 2023. The privately-held company, with approximately 5,200 employees in 47 countries, provides customers with application engineering expertise and supply chain services covering a portfolio of electronics from industry leading suppliers.
"This is transformational for WT Microelectronics and Future Electronics and important for the electronic component ecosystem," said Eric Cheng, Chairman and CEO of WT Microelectronics. "Future Electronics has an experienced and deep management team and a very talented employee base, and is highly complementary to WT Microelectronics in terms of product offerings, customer coverage, and global footprint. Future's management team, all of their employees worldwide, and all locations and distribution centers will continue to operate and add value to the organization. We are excited to invite Mr. Omar Baig to join WT Microelectronics' Board of Directors post-closing and look forward to working with him and his immensely talented colleagues around the world to build together a best-in-class electronic components distributor."
"We are excited to join WT Microelectronics and believe that this transaction will benefit all our stakeholders. Our two companies share a common culture, driven by a rich entrepreneurial spirit that will empower our talented employees globally", said Omar Baig, President, CEO and Chairman of Future Electronics. "This combination is a great opportunity for WT Microelectronics and Future Electronics to jointly form a world-class industry leader, and allows us to continue our long-term strategic plan to offer the highest level of services to our customers, which we have been doing for the past 55 years."
Transaction Benefits
Global Electronic Components Distributor: The transaction will enable the combined company to (i) provide seamless cross-border services to customers around the globe, (ii) achieve geographic diversification (given WT Microelectronics has no presence in the Americas and EMEA) and (iii) deliver a full range of product offerings, application engineering expertise, as well as superior logistics management services.
Supply Chain Resilience that Benefits Suppliers and Customers: The transaction will further enhance the combined company's strengths in supply chain solutions through differentiated and comprehensive product line cards, extended customer coverage, and unmatched market intelligence, which will benefit the entire value chain with greater resilience.
Forges a Stronger Global Team with Shared Company Culture and Dual Headquarter Structure: The transaction brings together two companies that share a common entrepreneurial spirit, long tenure, and commitment to providing superior supply chain services to partners globally. With a dual-headquartered structure in Taipei and Montreal, employees of both companies are expected to benefit from substantial opportunities for growth.
Delivers Compelling Financial Benefits: The transaction is expected to improve WT's long-term financial performance with diversified businesses across products, more balanced geographic mix, and higher operating margins. The transaction is also expected to be accretive to WT Microelectronics' EPS from the first full financial year post-closing.
Approvals and Financing
WT Microelectronics intends to fund the transaction with a combination of cash on hand and committed debt financing provided by DBS Bank. The transaction has been unanimously approved by WT Microelectronics' Board of Directors and Future Electronics' Board of Directors, and is expected to close in the first half of 2024, subject to customary closing conditions including the receipt of required regulatory approvals.
Advisors
Citigroup is serving as the exclusive financial advisor to WT Microelectronics, with Skadden, Arps, Slate, Meagher & Flom LLP, Osler, Hoskin & Harcourt LLP, and Tsar & Tsai Law Firm as its legal advisors. Canaccord Genuity Corp. is serving as the exclusive financial advisor to Future Electronics with Mintz, Levin, Cohn, Ferris, Glovsky and Popeo, P.C. as its legal advisor.
---
Suggested Items
09/27/2023 | AT&S
AT&S is working on the EECONE (European ECOsystem for greeN Electronics) project to develop new technologies to make electronics production in Europe more sustainable.
09/27/2023 | iNEMI
Join iNEMI and ZESTRON in Shenzhen on October 13 for a full-day workshop on reliability requirements and challenges for automotive electronics and to share the latest information about standards development for this market segment.
09/26/2023 | SMTA
SMTA is pleased to announce Catherine Wong, Foothill College, has been selected as the recipient of the 2023 JoAnn Stromberg Student Leader Scholarship.
09/25/2023 | Purdue University
Purdue University continues building momentum as America's leading university in semiconductors, with a broad range of updates this fall semester.
09/25/2023 | Alison James
"Electronics systems are at the heart of almost all modern technology. The performance and functionality of these systems have increased at breathtaking speed, chiefly as a result of advancements in semiconductor technology. Semiconductors do not function in isolation," writes Alison James, IPC senior director of government relations, in a 2023 report for the European Commission's Directorate General for Internal Market, Industry, Entrepreneurship. "These electronics systems feature prominently in key sectors like defence, aerospace, space, automotive, medical, and high-performance computing, but electronics are vital to every industry and are central to a variety of EU priorities, including the twin digital and green transitions and Europe's technological sovereignty."