Intelsat Delivers New Reliable Broadcast Connectivity Service
September 15, 2023 |
Estimated reading time: 1 minute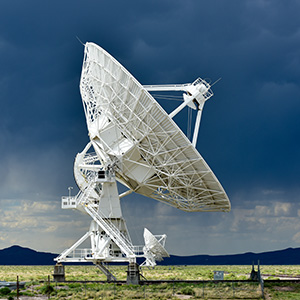 Intelsat, operator of one of the world's largest integrated satellite and terrestrial networks and leading provider of inflight connectivity (IFC), today announced a new content distribution system that will use the internet to transport quality video content around the globe. The IntelsatOne IP service capitalizes on Intelsat's decades of satellite and terrestrial experience to deliver reliability, customer service, global reach, content backup capabilities and scalability.
"IntelsatOne IP increases the reach and flexibility of the Intelsat Global Media Network and complements our existing global satellite and fiber footprint," said Pascale Fromont, vice president of Media at Intelsat. "IntelsatOne IP offers more connectivity options to broadcasters of all sizes looking for more affordable and reliable ways to transport content as well as for those seeking new ways to increase viewership."
IntelsatOne IP is designed as a global interconnected network powered by a software platform eliminating the need for hardware which makes for faster deployment.
Using Intelsat's hybrid terrestrial and satellite infrastructure broadcasters are also able to access the full Intelsat Global Media Network, bringing connectivity that traditional IP providers are unable to provide. This empowers media customers with a secure, global solution equipped with full network visibility, controlled, multi-destination routing management and enhanced end-to-end video management and streaming protection.
The product is available today for customers to begin testing use cases. IntelsatOne IP will become commercially available as an operational service at a later date.
---
Suggested Items
09/28/2023 | GlobalFoundries
GlobalFoundries (GF) announced the official opening of a new hub facility in Penang, Malaysia.
09/26/2023 | KYZEN'
KYZEN, the global leader in innovative environmentally friendly cleaning chemistries, will exhibit at SMTA International from Oct. 9-12, 2023, at the Minneapolis Convention Center in Minnesota.
09/22/2023 | ACN Newswire
Nanofiber Quantum Technologies Inc. raised $8.5m from leading venture capital investors. Phoenix Venture Partners (PvP) in the US, and Japan's JAFCO Group Co Ltd, SPARX Group Co Ltd, Keio Innovation Initiative, Inc. (KII), and Waseda University Ventures (WUV) financed the round through convertible notes.
09/25/2023 | APCT
APCT, a leading name in the PCB and electronics industry, is delighted to announce the appointment of Peter Austin as its President and CEO, effective September 1. Peter takes the reins from former CEO, Steve Robinson, who has retired after years of dedicated service to the company.
09/21/2023 | TrendForce
Fueled by an AI-driven inventory stocking frenzy across the supply chain, TrendForce reveals that Q2 revenue for the top 10 global IC design powerhouses soared to US $38.1 billion, marking a 12.5% quarterly increase.