Books

Featured Books

pcb007 Magazine

Latest Issues

Current Issue

The Registration Sweet Spot

Registration is underrated and underappreciated. The key is to ensure proper registration from layer to layer across the entire printed circuit board. It's a holistic process requiring anticipation, prediction, precise attention at each step, and detailed data tracking and monitoring.

High-reliability Fabrication

In this month's issue, our expert contributors discuss the latest in technologies, trends, complexities and resources regarding high-reliability fabrication.

Finding Ultra

New demands on PCB fabrication, namely advanced packaging, ultra high density interconnect (UHDI), and new specialty materials, are converging, changing the landscape of our business. Is it time to start paying close attention to this convergence?

Columns

Latest Columns

||| MENU
Estimated reading time: 3 minutes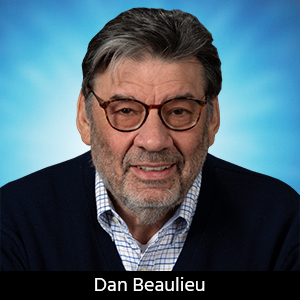 November 19, 2014
Saving the North American PCB Industry
Editor's Note: To listen to Dan's weekly column, click here. For the written transcript, keep reading...

Enough is enough: It's time for us to take our industry back. Many in China are now entering the middle class, salaries are rising, and they all want iPods, iPads, and big gas-guzzling Buicks--just like everyone else. As Thomas Friedman would say, the world is flat and things have equalized. We can now make our move and ensure we get the PCB industry in this country back up and running.
Here's an interesting fact: In 1980, North America claimed over 40% of the world's PCB production--we were building $4.6 billion worth of PCBs. Today, we claim only 4.7% of the world's PCB production--we are building $4.7 billion of PCBs. That's right, we're actually building more PCBs with less than 5% of the market than we were when we had 40% of that market. And don't forget: Back then we had over 1,200 shops. We now have a little over 200 shops. The difference, of course, is that back in 1980 the entire global PCB market was between approximately $10 and $11 billion. Today that market is about $60 billion and growing. There's plenty to go around. And since many predict the market will reach $90 billion within five years there's also plenty of room to grow.
The U.S. is by far the most innovative country in the world and we have absolutely the best marketing in the world to boot. Let's capitalize on that. Remember these facts when you think about regaining our country's rightful place in the PCB industry. I think we can do it. We have more than a good chance of earning our way back. Here are a few of the ways we can do it:
Innovate: Innovation will save our economy, and the world's economy as well. Our industry must get on the bandwagon. We need to look at not only new end-products, but also new ways of doing things. A number of process improvements are out there, from surfaces to using materials like crystal polymer...let's start looking into those. Let's start accepting jobs we don't think we can do and figure out how to do them. Let's develop new techniques, processes, and technologies on our own. If you can find a customer trying to develop a product that stretches your capabilities, develop a good partnership with that customer. See if you get to a point where you're getting compensated for developing that new capability--a sort of paid tuition program.
Protect your IP: If you develop a new process or technology, protect it. Sign NDAs with your customers so they will not walk away with the process you developed. Make sure you own it via a patent. All the technology the Chinese are using to eat our lunch came from us--compliments of our customers taking it from us and giving it to them. STOP THE INSANITY! DON'T LET THAT HAPPEN AGAIN…EVER.
Assume our expertise: We know more than our customers about building boards. We are the experts--not them. Make sure customers remember that by assuming a leadership role. To be the experts we must be theactual experts. It's as simple as that.
Partner: Create a collaborative relationship with other companies: Let's stop killing each other and start working together. Get rid of that "not invented here" mentality; lose that "we hate change" mentality and work together as partners to make our industry better, from the technology to the capabilities to the pricing to the pride in product.
Control IPC or start our own organization: Let's start demanding that IPC raise the level of consciousness about our product. The association was founded for us and it is supposed to support us and promote us as producers of high-technology product. IPC is supposed to show the world why it cannot survive without the printed circuit board. It is not supposed to hold hands with our customers to help them to develop business-breaking, job-killing specs, qualifications, and regulations to keep us down. IPC is not supposed to share our technology with the rest of the world and they sure as hell are not supposed to encourage our customers that a PCB is a commodity. Get in there, assume positions of power, and start taking over that organization or get out of it and start your own.
Keep a steady course: Finally, keep a steady course. Move in the right direction of leadership by keeping a steady hand on the wheel and your eye on a clear vision for the future. Don't quit, don't give up, and always keep forward and you will succeed. It's only common sense.