Books

Featured Books

smt007 Magazine

Latest Issues

Current Issue

Chips Don't Float

In Europe and the U.S., legislation is under way to revitalize PCB fabrication and packaging. What is the status of this work, and how specifically does this change the industry landscape for EMS companies? What will help keep us afloat?

Flying High With Digital Twin

The opportunity to use manufacturing simulation as a test bed for job planning and process optimization brings continuous improvement into the modern age. This may be an all-or-nothing type of project, but it's worth the investment.

Artificial Intelligence

In this issue, we (and AI) explored how and when artificial intelligence plays a role in manufacturing today. Whether on the factory floor, or in the front office, AI applications are emerging and changing how we approach planning, processes and problem solving.

Columns

Latest Columns

||| MENU
Estimated reading time: 1 minute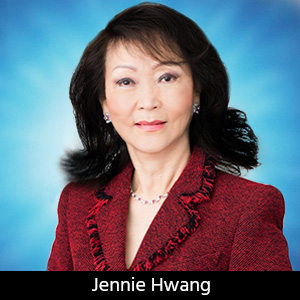 November 26, 2013
Tin Whiskers: Concerns & Potential Impact
What is the biggest concern about the growth of tin whiskers? A simple answer is "uncertainty."
Electronic system failures attributing to or related to whiskers have been reported in the past before the electronics industry was converted to lead free. With the elimination of the use of lead (Pb) in electronics in compliance with worldwide RoHS regulations, Pb-free materials including pure tin (Sn) have been used as surface coating for component leads and metal terminals, and as solder materials in making solder joints.
Pure tin makes a practical replacement to Sn-Pb as a choice of surface coating because of its economics, availability, and performance in manufacturability, compatibility, and solderability. Today, most component manufacturers offer pure tin-coated components.
On electronic system failure, as an illustration, one of the well-studied and highly publicized incidents was the TOYOTA Camry 2003 model investigation. The unintended acceleration of the vehicle speed control was reported in 2009. National Highway Traffic Safety Administration (NHTSA) initiated an investigation with the technical support of NASA Engineering and Safety Center. Destructive physical analysis of a failed accelerator pedal position sensor assembly from a consumer vehicle that was identified with a diagnostic trouble code found the presence of tin whiskers. A tin whisker had formed a 248 Ω resistive short between two terminals of the accelerator pedal position sensor of its potentiometer accelerator pedal assembly. A second tin whisker of similar length grew from a 5-volt source terminal adjacent to a pedal signal output terminal, but this whisker did not make contact with any other terminals at the time of the analysis.

Read the full column here.


Editor's Note: This column originally appeared in the November 2013 issue of SMT Magazine.