Books

Featured Books

pcb007 Magazine

Latest Issues

Current Issue

Finding Ultra

New demands on PCB fabrication, namely advanced packaging, ultra high density interconnect (UHDI), and new specialty materials, are converging, changing the landscape of our business. Is it time to start paying close attention to this convergence?

Developing a Strategy

A solid strategy is a critical part of success. This month, we asked some of the top industry leaders and business strategy "gurus" to share their thoughts on developing strategies.

Winning With TQM

In this issue, we explore how TQM has entered the DNA of continuous improvement disciplines, and the role leadership transformation plays in this. If you've ever competed against a TQM company, you understand their winning advantage.

Columns

Latest Columns

||| MENU
DSG Invests in the Future
January 28, 2015 | Barry Matties, I-Connect007
Estimated reading time: 1 minute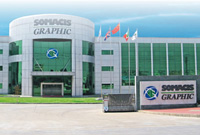 I was recently invited for another tour of Dongguan Somacis Graphic PCB Co. Ltd (DSG) in Dongguan, China. The last time I was there, COO Mauro Dallora gave me a tour of their facility. I was very impressed then. Now, nearly four years later, Mauro led the tour again, and I was even more impressed.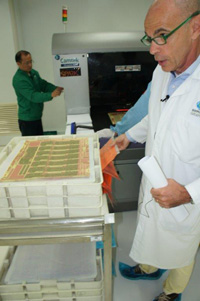 It is very clear that they have continued to invest in new equipment, with a keen focus on automation. In the last year alone, DSG invested more than USD$10 million in equipment. Mauro explained that with the increasing labor rates and the demand for higher-quality products, the key to long-term success in China is automation and tight process control. They have plans to invest about the same amount in 2015.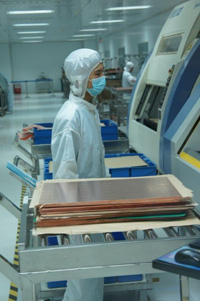 DSG has also increased its annual revenue by USD$20M since my last visit. To do so, they have only hired about 70 additional employees. Mauro said that the company has plans to double its revenue without hiring additional people. That would mean that they would be doing more than $100M with a team of approximately 500 people, or more than $200,000 per employee. That's a strong ratio.
But DSG's strategy does not rely on manufacturing automation alone. They have also focused on efficiencies and cost savings in all aspects of their business. For example, with their green initiative, all the lighting in the facility has been converted to low-cost lighting solutions.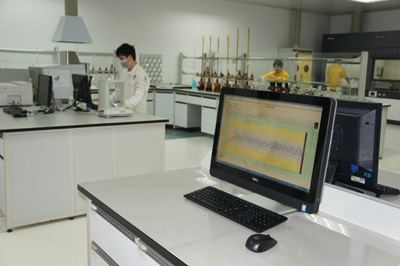 DSG is becoming a paperless factory, and this speeds up the information transfer and reduces cost. The waste treatment area recycles 65% of the company's wastewater. And when you tour DSG, you will see one of the cleanest PCB manufacturing facilities in the world.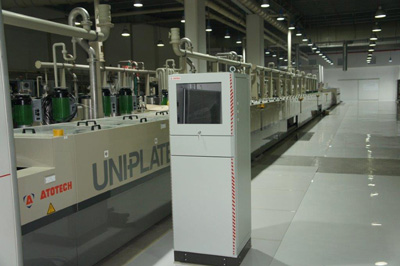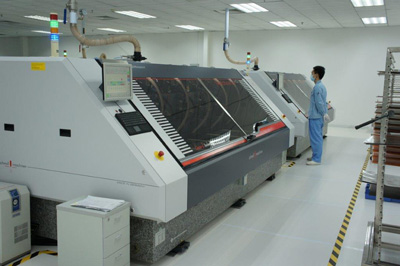 Mauro will tell you that good housekeeping increases the quality of the products. With all of the above, coupled with the drive from Mauro and the leadership team, DSG should remain highly competitive.
The following video interview will give you some more insight into the DSG story:
---
Suggested Items
09/20/2023 | I-Connect007 Editorial Team
Panasonic's Darren Hitchcock spoke with the I-Connect007 Editorial Team on the complexities of moving toward ultra HDI manufacturing. As we learn in this conversation, the number of shifting constraints relative to traditional PCB fabrication is quite large and can sometimes conflict with each other.
09/19/2023 | Anaya Vardya -- Column: Standard of Excellence
In my last column, I discussed cutting-edge innovations in printed circuit board technology, focusing on innovative trends in ultra HDI, embedded passives and components, green PCBs, and advanced substrate materials. This month, I'm following up with the products these new PCB technologies are destined for. Why do we need all these new technologies?
09/18/2023 | ViTrox
ViTrox, which aims to be the world's most trusted technology company, is excited to announce that our trusted Sales Channel Partner (SCP) in Mexico, SMTo Engineering, S.A. de C.V., will be participating in SMTA Guadalajara Expo & Tech Forum. They will be exhibiting in Booth #911 from the 25th  to the 26th of October 2023,  at the Expo Guadalajara in Jalisco, Mexico.
09/18/2023 | Intel
Intel announced one of the industry's first glass substrates for next-generation advanced packaging, planned for the latter part of this decade.
09/18/2023 | Aidan Salvi -- Column: Facing the Future
I have been in and around circuit boards most of my life. I started 20 years ago in my family's PCB shop, leaving after a couple of years to start my own software company. About a year ago, I returned to the family business, and the first thing I noticed was that nothing had really changed. We were doing the same things in the same way as the day I left. After talking to several experts in the industry, I realized it was worse than that: The manufacturing of PCBs had not changed in 70 years.