Books

Featured Books

design007 Magazine

Latest Issues

Current Issue

Odd Geometries

In this issue, we discuss some of the challenges, pitfalls and mitigations to consider when designing non-standard board geometries. We share strategies for designing odd-shaped PCBs, including manufacturing trade-offs and considerations required for different segments and perspectives.

Simplification

On the subject of simplification, our expert contributors explain how to design PCBs without making them complex and over-constrained—whatever the level of technology. In addition, we discuss the effect your decisions and tradeoffs have on design complexity.

The Standards of Design

Our expert contributors discuss how PCB designers can utilize standards to save time and money, not to mention frustration. We also spotlight the newly updated version of the IPC Checklist, a handy guide that illustrates which standards cover which topics, from front-end design through assembly.

Columns

Latest Columns

||| MENU
Polar Takes on China's Test Equipment Counterfeiters
January 28, 2015 | Barry Matties, I-Connect007
Estimated reading time: 4 minutes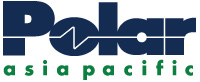 Recently, while in China, I had the opportunity to talk with Jonson Jiang, country manager of Polar Instruments (China), about the firm's operations in China.
We discussed the company's latest impedance test equipment offerings and the challenges Polar faces in China, including companies that create counterfeits of their testing equipment. Can legitimate companies rely on China's government to fight counterfeiting?
Barry Matties: Hi, Jonson. Thanks for talking with us. How do you see the market currently?
Jonson Jiang: The market has been fine for us. Previously, more so in the PCB sector, companies only tested for impedance, but now that companies use high-frequency technologies for their products, they need to test for impedance and for loss. It's currently very popular in the testing market to assess loss and this idea first came from Intel.
Matties: So your test products help customers in that regard?
Jiang: Yes. For Polar, our main products are for PCBs and PCB assemblies. The testing machines include the controlled impedance test system and the insertion loss test system.
Matties: When you look at the market in China, do you see it going up, or is it flat?
Jiang: I see it going up a little, but not much. Nowadays, we've been finding more business as we look toward the interior of the country--it's a new area we've been exploring and finding potential customers.
Matties: How many PCB shops use your products here in China?
Jiang: More than 200.
Matties: When you sell to shops, do they buy one or two, or do they buy many?
Jiang: It depends on the size of the shop. Some small shops only buy one and that's enough, but bigger companies will buy more than 30 units.
Matties: Wow, that's good. Those are good sales numbers.
Jiang: Yes. We not only sell the machine, but we can provide service after the sale. Many of our customers appreciate that service.
Matties: So you provide strong support afterwards?
Jiang: Yes, a lot of the sales that we have made here have been because of the services we offer. Mostly, the customers are from South and East China, but also one or two from inner China—it is a big new market there.
Matties: How much do you expect your business to grow in the coming year?
Jiang: Next year, we hope to increase business by 20% and, as I've mentioned, some of that new business will come from the East and Inner China. South China is still strong and stable, but we see it staying at the same level. In China, our main problem is the many [illegal] copies of software.
Matties: So many people use pirated software. Is there any way you can stop that?
Jiang: We have many different ways of stopping it, but the government and law enforcement have not helped us.
Matties: Has anyone tried to copy and sell your machine?
Jiang: Yes. We've come across some copies of our machine. The size and the outside of the machine were very similar to ours. It's a big problem in China.
Matties: How do you combat that?
Jiang: Our technological support helps because we upgrade our machine and software very frequently, every year.
Matties: That's good, but you're saying the Chinese government doesn't help you and you can't stop people from stealing your technology?
Jiang: We have contacted the company via lawyer, but it's no use.
Matties: Do they exhibit their product at trade shows?
Jiang: Yes.
Matties: So, you have equipment that's been copied, and it's competing with you at a trade show?
Jiang: Yes. Sometimes we take a photo and send it to a lawyer, but the lawyer says we must have more info than a photo to sue the company. It's very difficult for us to get the proof.
Matties: Do they sell the machine at a lower price than yours?
Jiang: Yes, very low…maybe half the price of our machine.
Matties: It must be tough to compete against these counterfeit companies, isn't it?
Jiang: We know some customers come to us as a PCB shop and buy machines just to copy our design and software. Later, we saw one machine that had the same sale number as the original—only the outside, the face, of the machine had been changed. The rest was the same with the exact same software. Ten years ago, sales in China were very good; the price was high and the sales frequent. There wasn't any trouble with copying in China at the time, but now it is much different. We know, though, that we have the market. The big companies that need our testing equipment—companies from Taiwan, Hong Kong, and the U.S.—cannot use the copied machines, because they know it will be a lot of trouble for them in the end. Our product is not a simple impedance/loss testing machine, and since Polar is a member of IPC, Polar must follow IPC regulations. These counterfeit machine companies do not.
Matties: Thanks for sitting down with us. Best of luck in the future.
Jiang: Thank you.
---
Suggested Items
12/05/2023 | Robert Erickson and Lorena Villanueva, IPC
About 200 kilometers (125 miles) north of Mexico City lies Queretaro, an area rich in history, with stone streets and public squares, and which twice has been the country's capital. But it's also quickly becoming a global capital of electronics manufacturing, especially aeronautics, and was the location for the first IPC Day Mexico this past June.
12/01/2023 | Nolan Johnson, I-Connect007
This week's news items taught me a few things I didn't know. For instance, there's news about the new equipment for THT work, governmental support for advanced packaging technologies, an upcoming webinar from iNEMI on counterfeits, an interview with U.S. Rep. Blake Moore, one of the sponsors of the bipartisan Protecting Circuit Boards and Substrates Act, and columnist Tim Haag, using Star Trek to illustrate why simplicity is, ahem, paramount.
11/30/2023 | PRNewswire
VPT, Inc., a HEICO company, VPT, Inc., a trusted provider of power conversion solutions for aerospace and defense, proudly announces its latest achievement of obtaining SAE AS9100 Revision D certification. SAE AS9100 Revision D enhances VPT's existing suite of certifications, including MIL-PRF-38534, MIL-STD-883, J-STD-001 (Space), IPC-A-610, and IPC-A-600, further cementing our commitment to excellence in quality and reliability.
11/29/2023 | TRI
Test Research, Inc. (TRI), the industry's leading provider of Test and Inspection systems for the electronics manufacturing industry, is pleased to announce the expansion of its Malaysian office, which opened in 2010.
11/29/2023 | Dana Korf -- Column: Dana on Data
November's issue of Design007 Magazine had an excellent theme that evolved around design simplification. There were exceptionally good articles about how to reduce over-constrained or needlessly complex designs. One significant time-consuming category is the creation of many design files and drawings which lead to lengthy creation and interpretation time along with the considerable time to resolve conflicting or erroneous information.