Wearable Tech Back to a Healthy Development Pace
February 11, 2015 | Reed Exhibitions
Estimated reading time: 2 minutes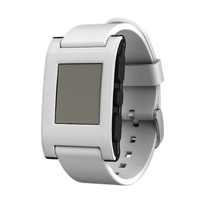 Wearable tech was a major sensation in 2014. The wearable tech industry generated extensive interest among media, investors, start-ups, wearable tech enthusiasts, technology leaders and trade fairs. Many events were held around wearable products and industry last year. The trend for early 2015 has seen the industry fall back into a healthy developmental pace. Investors are keen to see a return on their capital injections and former start-ups are now reaching maturity.
While the industry is on a steady footing, the market remains hot and investors optimistic about prospects in wearable tech. The government recognizes the strength of the industry too. Wearable tech is a key highlight identified in the Notification on Launching the Mobile Internet and 4G Industrialization Project released by the National Development & Reform Commission. In 2014, the Shenzhen Municipal Government set up a special fund managed by the Municipal Economic & Commerce Commission to support the robotics, wearable tech and smart equipment industries.
The medical and health segments remain on a strong upward trajectory. According to a report by iiMedia Research, the wearables market is still in the early stages of development, with the medical and health segments regarded as offering the brightest prospects. Baidu's Wearable Product User Demand Report released states that sports and health monitoring have become core use demands in wearable tech. Industry experts believe that wearable products are an opportunity to transform the medical equipment landscape. Smart technologies have the potential to revolutionize the whole chain of medical service delivery, including clinics, treatment, care and medication. A recent report by Guotai Junan Securities also predicts that new technologies, like mobile internet, wearable tech and big data will disrupt the traditional medical equipment industry.
The wearable tech industry spans hardware, industry applications, social networks, operation services, big data, clouds and other elements. Companies must find the right entry point to capitalize on burgeoning prospects.  Industry development is being driven locally to make the most of segment opportunities. Today, two major hubs are leading industry in growth: Shanghai and Shenzhen. Pudong and Zhangjiang are at the forefront of Shanghai's efforts, focusing on R&D, localization of specialized chips and integration. A range of leading domestic brands are emerging in Shanghai, including Guokr, Oviphone and Cloud Ants. Shenzhen is featuring a complete industry chain, from raw materials to production and processing. Many wearable tech makers are setting up factories around Shenzhen or locating EMS partners there.
Building on a 30-year legacy and a reputation as the must-attend event for Asia's electronics manufacturing industry, NEPCON China 2015 will take place in Hall 1 of Shanghai Expo Exhibition Center, from 21 to 23 April, 2015. NEPCON is a one-stop platform for SMT and automatic packaging solutions. The event attracts manufacturers and developers on the application side too, particularly those involved in the R&D of wearable tech.
According to Yu Wenjie, General Manager of Oviphone, wearable products are fun, fashionable, functional, and, at the same time, customized.  He believes that wearable products will become indispensable personal accessories for consumers. The product may evolve from a simple watch to a full-sized wearable garment.
To unleash the full potential of the technology, top-level expertise is a must - from design to production. Manufacturers and developers should come to professionally organized trade events like NEPCON to gather information on the latest equipment, processes, and solutions, under one roof, in a very short space of time. Information gathering, after all, is the first step to tackling problems and challenges.   
---
Suggested Items
12/07/2023 | ESIA
The General Assembly of the European Semiconductor Industry Association (ESIA), representing the European semiconductor industry and broader ecosystem, unanimously confirmed Jochen Hanebeck, Chief Executive Officer of Infineon Technologies, as the new ESIA President for a two-year mandate. Mr Hanebeck is succeeding NXP Semiconductors' President and CEO Kurt Sievers.
12/06/2023 | Indium Corporation
Indium Corporation is proud to announce the addition of Sales Engineer Meik Fratzel to its European team.
12/06/2023 | SEMI
SEMI announced the SEMI Leadership Accelerator to foster industry growth by assisting organizations in cultivating the next generation of leaders.
12/05/2023 | Travis Kelly -- Column: American Made Advocacy
For this month's PCBAA Member Profile, the focus is on Hari Pillai, president, Technology Components, Sanmina. Hari says, "I think I've had a good dose of luck throughout my career. But beyond luck, I had a vision to become a general manager as far back as my undergraduate years. I made all my career decisions based on that. My evaluation criteria was always, "How does this opportunity get me closer to my goal?" Sometimes opportunities come from unexpected places."
12/05/2023 | American Standard Circuits
West Chicago, Illinois-based PCB fabricator American Standard Circuits will be exhibiting at this year's Annual Association of Old Crows International Symposium to be held from December 11 through the 13th in National Harbor, Maryland.