Books

Featured Books

smt007 Magazine

Latest Issues

Current Issue

Chips Don't Float

In Europe and the U.S., legislation is under way to revitalize PCB fabrication and packaging. What is the status of this work, and how specifically does this change the industry landscape for EMS companies? What will help keep us afloat?

Flying High With Digital Twin

The opportunity to use manufacturing simulation as a test bed for job planning and process optimization brings continuous improvement into the modern age. This may be an all-or-nothing type of project, but it's worth the investment.

Artificial Intelligence

In this issue, we (and AI) explored how and when artificial intelligence plays a role in manufacturing today. Whether on the factory floor, or in the front office, AI applications are emerging and changing how we approach planning, processes and problem solving.

Columns

Latest Columns

||| MENU
Minimizing the Risk of Tin Whisker Formation in Lead-Free Assemblies
February 24, 2015 | Mitch Holtzer, Alpha
Estimated reading time: 1 minute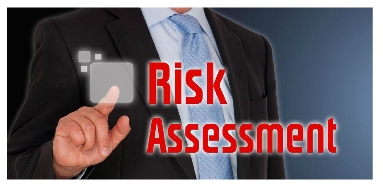 Although tin whiskers are very small crystalline fibers, typically 1–3 µ in diameter and 100 µ or less in length, they have reportedly caused multiple NASA satellites to become inoperable, automotive accelerator pedals to become unusable and a nuclear reactor to malfunction. Despite the catastrophic potential of these failures, the risk to high-reliability telecom and infrastructure, automotive, medical and aerospace applications can be minimized by specifying material sets that are less likely to produce tin whiskers.
As many circuit designs in these end-use markets finally convert to lead-free technology, the choice of lead-free solder alloy, component IO finish, PCB surface finish and the use of a robust conformal coating process have each been shown to greatly reduce the probability of tin whisker growth. Although no accelerated tin whisker growth test is widely known, creating a high stress tin plating (brass substrate and fine grain bright tin plating) has been used to purposely create tin whiskers.
There is evidence that alloying small amounts of metals with tin can reduce/eliminate whisker growth. As little as 3% Pb (still 30x the RoHS allowed limit) has shown to mitigate tin whisker growth. This means that SAC alloys, with silver and copper alloyed into the tin, are less prone to whisker growth than 100% tin alloys, especially after the stress relieving process of solderpaste reflow. However, a team of scientists from Beijing University were able to create whiskers by adding a stress inducing dose of 1% Cesium/Erbium/Yttrium alloy. However, I do not see a future for this alloy in high-volume manufacturing.
Component leads are commonly plated with pure tin. Bright tin, with fine grain structure (0.5–0.8 µ grains) is known to be a common source of tin whiskers. Lead frames plated with bright tin, then formed into shapes are even more likely to produce whiskers due to the increased stress on the plating. Matte tin plating chemistry, with lower stress, larger grain structures (1–5 µ grains) are commonly used to electroplate IO finishes to mitigate the risk of whisker growth. Annealing the matte finish is also reported to further reduce the risk by reducing the stress forces that produce whiskers.
Editor's Note: This article originally appeared in the February 2015 issue of SMT Magazine.
---
Suggested Items
09/07/2023 | Heraeus Electronics
Heraeus Electronics is pleased to announce its participation at SMTA International, a premier event for electronics manufacturing and assembly professionals.
09/06/2023 | Nihon Superior Co. Ltd.
Nihon Superior Co. Ltd., an advanced joining material supplier, is pleased to announce that it will exhibit its SN100CV P608 solder paste in Booth #1415 at the SMTA International Exposition, scheduled to take place Oct. 10-11, 2023 at the Minneapolis Convention Center in Minneapolis, MN.
09/05/2023 | MKS' Atotech
MKS' Atotech will be participating at the upcoming SEMICON Taiwan, a business matching platform for Taiwan's semiconductor industry. The event will take place at the TaiNEX Hall 1 and 2 in Taipei, Taiwan, from September 6 – 8.
09/05/2023 | KYZEN'
KYZEN, the global leader in innovative environmentally friendly cleaning chemistries, is excited to announce its participation in the upcoming SMTA International Exposition.
09/05/2023 | Insulectro
Insulectro, the largest distributor of materials for use in the manufacture of PCBs and printed electronics, ushers in its New Era of Laminates and Prepregs as it begins selling EMC copper clad laminates and Arlon polyimides beginning today.