Books

Featured Books

design007 Magazine

Latest Issues

Current Issue

Rigid-flex: Designing in 3D

In this month's issue, our expert contributors share their best tips, tricks and techniques for designing rigid-flex circuits. If you're a rigid board designer considering moving into the 3D world of rigid-flex, this issue is just what the doctor ordered!

Simulation, Analysis, and AI

Getting today's designs "right the first time" is critical, especially with costly advanced PCBs. Simulation and analysis software tools can help you in the fight to eliminate respins. They're not magical, but they can predict the future of your design.

Advanced, Complex & Emerging Designs

This month, our contributors focus on designing PCBs with advanced, complex and emerging technologies. We investigate design strategies for boards that are on the cutting edge of technology, or crazily complex, or so new that designers are still writing the rules as they go.

Columns

Latest Columns

||| MENU
Trending at Freedom CAD: New Crop of Next‐Gen Designers
March 20, 2015 | Barry Matties, I-Connect007
Estimated reading time: 5 minutes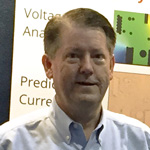 Scott McCurdy, director of sales and marketing at Freedom CAD Services, expresses his vision for what North America is bringing to the table in the world of circuit design. I‐Connect007 Publisher Barry Matties and McCurdy also discuss China, trends in product design, tools, and more.
Barry Matties: Tell me a little bit about Freedom CAD. What does the company do, exactly?
Scott McCurdy: Freedom CAD is one of the largest printed circuit design engineering service bureaus in North America. We're primarily known for PCB layout which is where we have the largest number of our employees, with about thirty layout designers. We also go upstream as well, with electrical engineers doing hardware design. The EE guys (electrical/electronics engineers) work from the customer's block diagram sketch to create the digital schematic; then we'll do the layout.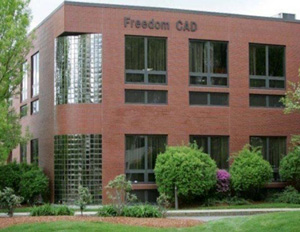 But we also go in the other direction: When we get the opportunity with our customers, we can provide prototype assemblies.  We manage the projects, working with a few select partners for PCB fabrication, component kitting, and assembly houses. We're really only dealing with prototypes builds, but it's that entire cradle‐to‐grave span that we can provide to our customer, to take them from the sketch pad to the working PCB assembly.
We're basically providing the engineering that will ultimately turn into a circuit board.
Matties: You've been at this for how long?
McCurdy: I have been at it for a few years. I got started in 1968 and opened a little printed circuit board shop with my dad.
Matties: McCurdy Circuits?
McCurdy: Yes. Dad got it off and running and a decade later I took over the company and over the following 20+ years grew it to $33 million. Then came the cataclysmic event of 2001. Lots of headstones in the PCB fabricators graveyard! McCurdy Circuits was one of them. I stumbled into the IPC Designers Council. All of a sudden, my eyes opened up that the design side of this business was a great place for my previous fab skills.
I've been the president of the Orange County Chapter of the IPC Designers Council since 2003 and really enjoy being able to bring designers and fabricators together. This way we can learn more about what each other is doing and actually create some reality out of that term "DFM."
Matties: Is your customer base primarily in the U.S., or are you in the global market?
McCurdy: We do very little outside of North America. There are a lot of our customers who are designing and engineering in the States but they're building it somewhere else. That's just the way it is today, but they do appreciate the mindshare of same time zones, and we've got designers in 13 states and British Columbia, so we're scattered all over the country. There is the comfort level of talking in the same language and being in close time zones and cultures and things like that. Not that we don't feel that there are other parts of the world that are making a great contribution to this interconnect industry, we're just primarily North America—that is our main customer base.
Matties: One of the things that I'm hearing is that China is really coming on strong in the design sector.Page 1 of 2
---
Suggested Items
09/22/2023 | Nolan Johnson, I-Connect007
This week has been chock full of news about upcoming trade shows and conferences. Clearly, the season is upon us. This week, I-Connect007 reported on PCB West in Santa Clara (often referred to as the show which kicks off trade show season) and the topic of artificial intelligence was everywhere. By the looks of it, not just at the conference, either. For months now, the mainstream media has been gobbling up all sorts of news about generative AI engines, painting the picture that we'll all lose our jobs to these tools, while also reporting on situations where the results from AI have gotten progressively worse over time.
09/21/2023 | TrendForce
Fueled by an AI-driven inventory stocking frenzy across the supply chain, TrendForce reveals that Q2 revenue for the top 10 global IC design powerhouses soared to US $38.1 billion, marking a 12.5% quarterly increase.
09/21/2023 | Cadence Design Systems, Inc.
Cadence Design Systems, Inc. announced it has expanded its design IP portfolio on TSMC's 3nm (N3E) process—most notably with the addition of the flagship Cadence® 224G Long-Reach (224G-LR) SerDes PHY IP, which has achieved first-pass silicon success.
09/21/2023 | Matt Stevenson -- Column: Connect the Dots
PCB prototyping is a critical juncture during an electronic device's journey from concept to reality. Regardless of a project's complexity, the process of transforming a design into a working board is often enlightening in terms of how a design can be improved before a PCB is ready for full production.
09/20/2023 | Cadence Design Systems, Inc.
Cadence Design Systems, Inc. and CEVA, Inc. announced that they have entered into a definitive agreement for Cadence to acquire Intrinsix Corporation, a wholly owned subsidiary of CEVA and a provider of design engineering solutions focused on the U.S. aerospace and defense industry.