Books

Featured Books

design007 Magazine

Latest Issues

Current Issue

Simplification

On the subject of simplification, our expert contributors explain how to design PCBs without making them complex and over-constrained—whatever the level of technology. In addition, we discuss the effect your decisions and tradeoffs have on design complexity.

The Standards of Design

Our expert contributors discuss how PCB designers can utilize standards to save time and money, not to mention frustration. We also spotlight the newly updated version of the IPC Checklist, a handy guide that illustrates which standards cover which topics, from front-end design through assembly.

Rigid-flex: Designing in 3D

In this month's issue, our expert contributors share their best tips, tricks and techniques for designing rigid-flex circuits. If you're a rigid board designer considering moving into the 3D world of rigid-flex, this issue is just what the doctor ordered!

Columns

Latest Columns

||| MENU
Trending at Freedom CAD: New Crop of Next‐Gen Designers
March 20, 2015 | Barry Matties, I-Connect007
Estimated reading time: 5 minutes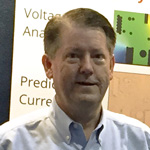 Scott McCurdy, director of sales and marketing at Freedom CAD Services, expresses his vision for what North America is bringing to the table in the world of circuit design. I‐Connect007 Publisher Barry Matties and McCurdy also discuss China, trends in product design, tools, and more.
Barry Matties: Tell me a little bit about Freedom CAD. What does the company do, exactly?
Scott McCurdy: Freedom CAD is one of the largest printed circuit design engineering service bureaus in North America. We're primarily known for PCB layout which is where we have the largest number of our employees, with about thirty layout designers. We also go upstream as well, with electrical engineers doing hardware design. The EE guys (electrical/electronics engineers) work from the customer's block diagram sketch to create the digital schematic; then we'll do the layout.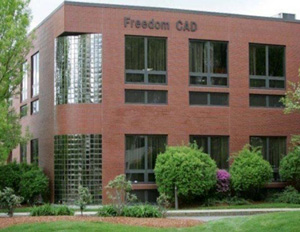 But we also go in the other direction: When we get the opportunity with our customers, we can provide prototype assemblies.  We manage the projects, working with a few select partners for PCB fabrication, component kitting, and assembly houses. We're really only dealing with prototypes builds, but it's that entire cradle‐to‐grave span that we can provide to our customer, to take them from the sketch pad to the working PCB assembly.
We're basically providing the engineering that will ultimately turn into a circuit board.
Matties: You've been at this for how long?
McCurdy: I have been at it for a few years. I got started in 1968 and opened a little printed circuit board shop with my dad.
Matties: McCurdy Circuits?
McCurdy: Yes. Dad got it off and running and a decade later I took over the company and over the following 20+ years grew it to $33 million. Then came the cataclysmic event of 2001. Lots of headstones in the PCB fabricators graveyard! McCurdy Circuits was one of them. I stumbled into the IPC Designers Council. All of a sudden, my eyes opened up that the design side of this business was a great place for my previous fab skills.
I've been the president of the Orange County Chapter of the IPC Designers Council since 2003 and really enjoy being able to bring designers and fabricators together. This way we can learn more about what each other is doing and actually create some reality out of that term "DFM."
Matties: Is your customer base primarily in the U.S., or are you in the global market?
McCurdy: We do very little outside of North America. There are a lot of our customers who are designing and engineering in the States but they're building it somewhere else. That's just the way it is today, but they do appreciate the mindshare of same time zones, and we've got designers in 13 states and British Columbia, so we're scattered all over the country. There is the comfort level of talking in the same language and being in close time zones and cultures and things like that. Not that we don't feel that there are other parts of the world that are making a great contribution to this interconnect industry, we're just primarily North America—that is our main customer base.
Matties: One of the things that I'm hearing is that China is really coming on strong in the design sector.Page 1 of 2
---
Suggested Items
12/04/2023 | EMA Design Automation
EMA Design Automation, the world's premier EDA VAR, is spinning off their IP, content, and services group as a new company named Accelerated Designs, LLC with a focus on CAD agnostic solutions.
12/04/2023 | PRNewswire
SINBON Electronics, a provider of integrated solutions for electronic component design and manufacturing, recently obtained UL certification for its NACS (The North American Charging Standard) AC/DC charging cable. SINBON is the first electronic design service provider in Greater China to obtain this certification, and the first batch of charging cable orders has been shipped this week.
12/01/2023 | Cadence Design Systems, Inc.
Cadence Design Systems, Inc. announced that Samsung Foundry successfully taped out a 5G networking SoC design on the Samsung 5LPE technology using the Cadence® Quantus™ Extraction Solution and Tempus™ Timing Solution.
11/30/2023 | Chris Young, Young Engineering Services
There are many ways, dozens to be sure, and most likely many more, to streamline a PCB design. My goal here is to pick a single-digit number of rules to abide by, that can be reasonably adhered to, and provide some bang for the buck. These rules are meant to reduce design scope creep, avoid PCB respins, and improve production yields.
11/30/2023 | Hirose
Hirose has expanded its low-profile DF51K wire-to-board connector series to include a surface mount technology (SMT) version. Compatible with automated assembly processes, including pick-and-place machines, the DF51K SMT Series simplifies the assembly process and saves significant manufacturing time and cost.