Books

Featured Books

pcb007 Magazine

Latest Issues

Current Issue

Finding Ultra

New demands on PCB fabrication, namely advanced packaging, ultra high density interconnect (UHDI), and new specialty materials, are converging, changing the landscape of our business. Is it time to start paying close attention to this convergence?

Developing a Strategy

A solid strategy is a critical part of success. This month, we asked some of the top industry leaders and business strategy "gurus" to share their thoughts on developing strategies.

Winning With TQM

In this issue, we explore how TQM has entered the DNA of continuous improvement disciplines, and the role leadership transformation plays in this. If you've ever competed against a TQM company, you understand their winning advantage.

Columns

Latest Columns

||| MENU
A High-Reliability, Stress-free Copper Deposit for FPC, Polyimide and Rigid-Flex
June 10, 2015 | J. Carver and A. Kucera, OM Group Electronic Chemicals
Estimated reading time: 2 minutes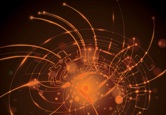 Today's wide variety of laminate materials and specialized dielectric choices pose a challenge for process engineering. In particular, smooth surfaces, such as polyimide, flex circuit substrates and rigid-flex constructions with window cut-outs, can be a challenge for electroless copper and plating processes. Conventional electroless copper systems often required pretreatments with hazardous chemicals or have a small process window to achieve a uniform coverage without blistering. To overcome the challenge of metallizing smooth surfaces, a new stress-free electroless copper was developed to serve this important sector of the printed circuit industry.
Introduction
As the thermal, physical, chemical and electrical properties of PCBs have advanced, so too have the substrates of construction. With a wide variety of substrates available, it is becoming increasingly difficult to accommodate these new substrates in current manufacturing processes[1]. Polyimide resins (PI), for example, provide exceptional thermal and chemical stability but remain challenging with industry standard processes.
In particular, electroless copper deposition, the most commonly used method of metallizing a nonconductive substrate, is susceptible to blistering or peeling due to the low adhesion of the copper film to the substrate. Typically, electroless copper films require mechanical anchoring to provide adhesion to a substrate to prevent blistering. A roughened surface is commonly created with a chemical or plasma etch process to help create anchoring sites.
Conventional chemical etches, which were primarily designed for epoxy substrates, are generally ineffective at activating PI substrates. Plasma etching, which is effective at etching PI, is still insufficient to prevent peeling and blistering. Some manufacturing processes have resorted to using an alkaline solution containing hydrazine. While this can be effective at improving adhesion of electroless copper films, hydrazine is extremely hazardous and challenging to handle safely. In addition, many material types, such as those that contain adhesive bonding layers, are incompatible with strong alkaline solutions.
Due to the fact that most surface treatments are ineffective, or not practical or compatible in some situations, it is critical that the electroless copper process provides a significantly wide processing window to alleviate blistering defects and accommodate a variety of substrate types.
The most common commercially available electroless copper plating solutions are not designed to meet these requirements. It is known that blistering and peeling of the copper deposit is also a function of the internal stress and strain of the deposit and that additives can be included in an electroless copper solution that affect the properties of the resulting electroless copper deposits (5–7). However, inclusion of additives may affect PCB reliability and careful selection is necessary. In this study, we evaluate select additives in an electroless copper system for their influence on the deposit stress and, ultimately, their effect on the reliability of a PCB by thermal shock and interconnect stress test (IST).
Editor's Note: This article originally appeared in the June 2015 issue of The PCB Magazine.
---
Suggested Items
09/28/2023 | Anaya Vardya, American Standard Circuits
There has always been pressure to reduce line and space as we have seen the bleeding edge technology go from 8 mils to 5 mils and then to 3 mils. The difference between "then" and "now" is that the prior advancements, for the most part, used the same processes, chemistry and equipment going from 8 mils to 3 mils. But going from 3 mil to sub 1 mil trace and space is a quantum leap in printed circuit board (PCB) technology that requires a whole new set of processes and materials.
09/28/2023 | Michael Carano -- Column: Trouble in Your Tank
In a previous column, the critical process of desmear and its necessity to ensure a clean copper surface connection was presented. Now, my discussion will focus on obtaining a void-free and tightly adherent copper plating deposit on these surfaces. After the desmear process, the task is to insure a continuous, conductive, and void-free deposit on the via walls and capture pad. Today, there are several processes that can be utilized to render vias conductive.
09/20/2023 | I-Connect007 Editorial Team
Panasonic's Darren Hitchcock spoke with the I-Connect007 Editorial Team on the complexities of moving toward ultra HDI manufacturing. As we learn in this conversation, the number of shifting constraints relative to traditional PCB fabrication is quite large and can sometimes conflict with each other.
09/14/2023 | MKS' Atotech
MKS' Atotech, a leading surface finishing brand of MKS Instruments, will participate in the upcoming IPCA Expo at Bangalore International Exhibition Centre (BIEC) and showcase its latest PCB manufacturing solutions from September 13 – 15.
09/14/2023 | Vern Solberg -- Column: Designer's Notebook
Flexible circuit applications can be as basic as furnishing electrical interconnect between two conventional circuit board assemblies, or to prove a platform for placing and interconnecting electronic components. During the planning and pre-design phase of the flexible circuit, there will be several material and process related questions that need to be addressed. Most flexible circuit fabricators welcome the opportunity to discuss their customers' flexible circuit objectives prior to beginning the actual design process.