Virtual Routers to Grow 125% in 2016
June 12, 2015 | IHS
Estimated reading time: 1 minute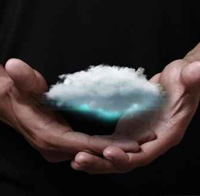 Architectural changes based on virtualization and packet-optical technologies will hold the compound annual growth rate (CAGR) of the worldwide service provider router and switch market to 2.1 percent over the 5 years from 2014 to 2019, according to the latest IHS Infonetics Service Provider Routers and Switches report from IHS.
"Carriers' plans to move more services off edge routers and onto NFV servers and to shift more metro and transport functions to packet-optical transport systems (P-OTS) does not mean that router and switch spending will take a sizable downturn over the next five years. Rather, revenue will grow slowly," said Michael Howard, senior research director for carrier networks at IHS.
Key report highlights:
Virtual routers, or vRouters, made their debut in real-world use cases only in the last few years (for example, Brocade's Vyatta vRouter)
The global vRouter market is in early stages and is forecast by IHS to grow 125% from 2015 to 2016, led by Asia Pacific
The global service provider router and switch market totaled $3.3 billion in 1Q15, down 13 percent from the previous quarter, but up 3 percent from a year ago
Looking at router and carrier Ethernet switch (CES) revenue by geography in 1Q15, North America, EMEA and Latin America were up year-over-year, while Asia Pacific was down
On a 4-quarter rolling average, Alcatel-Lucent, Cisco, Huawei and Juniper (in alphabetical order) were tops in router and CES vendor market share
---
Suggested Items
12/01/2023 | SEMI
Global semiconductor equipment billings contracted 11% year-over-year to US$25.6 billion in the third quarter of 2023, while quarter-over-quarter billings slipped 1% during the same period, SEMI announced today in its Worldwide Semiconductor Equipment Market Statistics (WWSEMS) Report.
12/01/2023 | SEMI
Aiming to reduce global semiconductor ecosystem carbon emissions, SEMI and the Semiconductor Climate Consortium (SCC) have created the Energy Collaborative (EC) to understand and clear roadblocks to the installation of low-carbon energy sources in the Asia-Pacific region.
11/30/2023 | PRNewswire
Hyundai Mobis is poised to secure new orders for premium vehicle displays, characterized by large screens, high definition, and slim design, using a fusion of innovative technologies targeting global automakers.
11/30/2023 | PRNewswire
Hi Sharp, a leading maker of video surveillance systems, is globally announcing its expansion into AI and cloud-based technologies for video capture.
11/29/2023 | TrendForce
TrendForce's latest research indicates that despite a decrease in the CPI in Europe and the US this year, consumer budgets are still constrained due to the current high-interest-rate environment, and the real estate bubble in China has suppressed TV demand. Moreover, a significant increase in TV panel prices this year has led brands to scale down promotional events.