Virtual Routers to Grow 125% in 2016
June 12, 2015 | IHS
Estimated reading time: 1 minute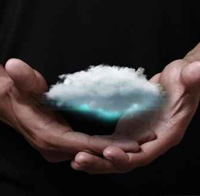 Architectural changes based on virtualization and packet-optical technologies will hold the compound annual growth rate (CAGR) of the worldwide service provider router and switch market to 2.1 percent over the 5 years from 2014 to 2019, according to the latest IHS Infonetics Service Provider Routers and Switches report from IHS.
"Carriers' plans to move more services off edge routers and onto NFV servers and to shift more metro and transport functions to packet-optical transport systems (P-OTS) does not mean that router and switch spending will take a sizable downturn over the next five years. Rather, revenue will grow slowly," said Michael Howard, senior research director for carrier networks at IHS.
Key report highlights:
Virtual routers, or vRouters, made their debut in real-world use cases only in the last few years (for example, Brocade's Vyatta vRouter)
The global vRouter market is in early stages and is forecast by IHS to grow 125% from 2015 to 2016, led by Asia Pacific
The global service provider router and switch market totaled $3.3 billion in 1Q15, down 13 percent from the previous quarter, but up 3 percent from a year ago
Looking at router and carrier Ethernet switch (CES) revenue by geography in 1Q15, North America, EMEA and Latin America were up year-over-year, while Asia Pacific was down
On a 4-quarter rolling average, Alcatel-Lucent, Cisco, Huawei and Juniper (in alphabetical order) were tops in router and CES vendor market share
---
Suggested Items
09/25/2023 | IDC
Newly released data from IDC's Worldwide Quarterly Mobile Phone Tracker shows that shipments of smartphones to the Gulf Cooperation Council (GCC) region increased 2.9% year on year in Q2 2023, with growth of 2.8% on the previous quarter.
09/22/2023 | Keysight Technologies, Inc.
Keysight Technologies, Inc. and Synopsys, Inc. are partnering to provide internet of things (IoT) device makers with a comprehensive cybersecurity assessment solution to ensure consumers are protected when devices are shipped to market. Under the arrangement, the Synopsys Defensics® fuzzing tool will be embedded as an option into the Keysight IoT Security Assessment solution. 
09/22/2023 | Dicro Oy
Dicro Oy is pleased to announce the expansion of Dicro into Narva, the third largest city in Estonia, where last week we started production in our new factory.
09/21/2023 | Mirtec
MIRTEC, the 'Global Leader in 3D Inspection Technology' is pleased to announce that Robert Horowitz has been promoted to the position of National Sales Manager for MIRTEC's North American Sales and Service Division.
09/21/2023 | IDC
Global shipments for wearable devices returned to growth in the second quarter of 2023 (2Q23) reversing two quarters of decline, according to new data from the International Data Corporation (IDC) Worldwide Quarterly Wearable Device Tracker.