Books

Featured Books

pcb007 Magazine

Latest Issues

Current Issue

Finding Ultra

New demands on PCB fabrication, namely advanced packaging, ultra high density interconnect (UHDI), and new specialty materials, are converging, changing the landscape of our business. Is it time to start paying close attention to this convergence?

Developing a Strategy

A solid strategy is a critical part of success. This month, we asked some of the top industry leaders and business strategy "gurus" to share their thoughts on developing strategies.

Winning With TQM

In this issue, we explore how TQM has entered the DNA of continuous improvement disciplines, and the role leadership transformation plays in this. If you've ever competed against a TQM company, you understand their winning advantage.

Columns

Latest Columns

||| MENU
Estimated reading time: 5 minutes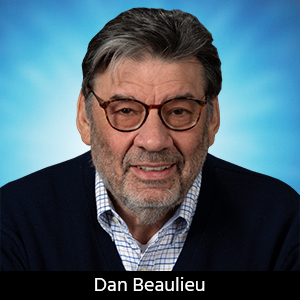 July 6, 2015
Seven Tips for Great Customer Service
Last week we talked about the fact that great customer service has to come from the top. I noted that everyone in the company has to be engaged if you are going to be known as a great customer service company.
This week we are going to talk about the customer experience, how your customers feel when they're doing business with you: the ambiance of doing business with your company, if you will.
When we started this series, we talked about how many of our customers compared doing business with a board shop to going to the Department of Motor Vehicles. Now we are going to talk about losing that negative cachet and becoming a company that our customers love doing business with.
Let me give you a little bit of encouragement here: Our customers are so used to being abused by board shops that just a few slight areas of improvement will be noticed immediately. Later, when you become a true customer service leader, your customers will rave about you.
So, here are my seven tips for delivering great customer service:
Deliver the product on time.
If you are not going to deliver the product on time, then let the customer know in plenty of time for them to do something about it.
Deliver the best quality product you can. A poor quality board is worse than a late board because it gets into the customer's system and in the end, it can cost them a lot more time and money than if it was merely late.
Do everything with the customer in mind. This means delivering the quote exactly the way the customer wants it quoted. If the customer wants you to quote 52 boards, give her a price for 52 boards. It's that simple. And please don't talk about what your system can and cannot do; screw your system. The customer does not care about your system and if you are letting the system dictate you customer service capabilities, you've got more serious issues than we can solve here.
Do you paperwork as required. How many times have you heard this? "Look, we killed ourselves to get the boards to them on time. So what if we didn't send the C of C with the boards? That's just paperwork." No, no and no; that board is worthless to the customer if the package does not contain the right paperwork. The board is going to sit on the shelf as if it were late until you get them the right paperwork. You have not shipped them good product on time; you have shipped them a problem they have to solve.
Make the buyer proud of doing business with you. Make him happy that he chose you as his supplier. Don't make him look bad. This buyer is dealing with an organization that has preferences for where they get their boards. And often there are as many opinions of whom they should get their boards from as there are people in that organization. The buyer is sticking his neck out by buying the boards from you. If you let him down in any way, he is going to hear about it from the rest of his team. The last thing a buyer wants to do is look bad in front of his organization, so the last thing you want to do is make the buyer look bad. The last thing you want to make that buyer do is have to apologize for choosing you as his PCB vendor.
Be open and honest at all times…all times. And here, the bad times are more important than the good times. Many a serious problem has been ameliorated by being honest with the customer. Whether it is a problem you are having building his boards or an untimely scrap-out of a very hot board, you need to own up fast. Just like in "The Godfather," the customer wants to hear the bad news immediately. And, I said there were seven tips, but you should always underpromise and overdeliver, so here is No. 8:
Put the customer ahead of yourself if there is a decision to be made that will benefit the customer but hurt your company in the long run. You have to do the right thing; you have to be open and honest with the customer. A number of years ago I was working on a project building boards with a very expensive, very difficult-to-work-with laminate made from LMR Kevlar. The boards were very expensive, but we were the only company who could build those boards. At the same time we were also working on a team that was developing the then-new product called Thermount. The latter was much easier to deal with, easier to use, it had the very same characteristics as the LMR Kevlar, and best of all, the new laminate cost only a fraction of the Kevlar. But the worse thing for us was that just about any good board shop was going to be able to build those boards using the new Thermount laminate. We knew that if we told the customer about this new laminate we would probably in the end lose not only our technology edge but the contract as well. But we knew that we had to do the right thing, so we told our customer about this new solution. It was a tough choice to make but we did it anyway. And we did get new competition and in the end we did lose any future business. It's not a good story; in fact, telling it still pains me to this day. But it was the right thing to do, and that's what being a great vendor is all about: providing the right solution to your customers.
 Think about that for a minute. Even when it's a tough thing to do, you still have to do it if you are serious about being a great vendor. That's only common sense.