Books

Featured Books

pcb007 Magazine

Latest Issues

Current Issue

Finding Ultra

New demands on PCB fabrication, namely advanced packaging, ultra high density interconnect (UHDI), and new specialty materials, are converging, changing the landscape of our business. Is it time to start paying close attention to this convergence?

Developing a Strategy

A solid strategy is a critical part of success. This month, we asked some of the top industry leaders and business strategy "gurus" to share their thoughts on developing strategies.

Winning With TQM

In this issue, we explore how TQM has entered the DNA of continuous improvement disciplines, and the role leadership transformation plays in this. If you've ever competed against a TQM company, you understand their winning advantage.

Columns

Latest Columns

||| MENU
Innovative Technologies Drive PCB Industry Growth
July 10, 2015 | Reed Exhibitions
Estimated reading time: 7 minutes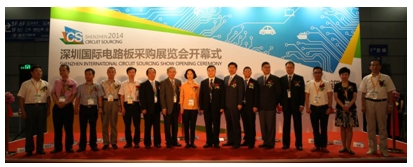 PCB growth has slowed in recent years, though last year the growth rate was slightly higher than the 2% of the last three years. Estimates by IEK of Industrial Technology Research Institute of Taiwan show that the PCB industry will continue to grow in 2015 at a rate of 3-5% with an annual output of RMB 576 billion (USD 93.8 billion). The PCB as a key parts provider to mainland brand name cell phone makers have benefited from the rise of Chinese mainland cell phone manufacturers, in particular industry leaders like ZTE, Huawei, Coolpad, Lenovo, and Xiaomi. The mainland brand name cell phones have contributed a lot to the growth of Taiwan's PCB providers.  Research into the PCB industry plays a big role in the overall industry capacity in China. The PCB industry growth provides a key pillar of the strong development for the smart terminal industry.    
Shenzhen International Circuit Sourcing Show 2015 (CS Show 2015), jointly organized by SPCA, TPCA, CCPIT and Reed Exhibitions, will take place in Hall 6 of Shenzhen Conference and Exhibition Center from August 25 to August 27. Under the theme of "Innovation Drive", the event will be a one-stop procurement platform for PCB/FPC customers - upstream and downstream. The show is designed to help China transition from manufacturer to key innovator. Over three days, the strong R&D and manufacturing capacity in South China will be shown to the whole PCB industry. The many innovative products will help boost the strength of the event and highlight the exceptional development momentum of the national industry.
Top Quality Procurement Platform To Help Chinese PCB Industry Recover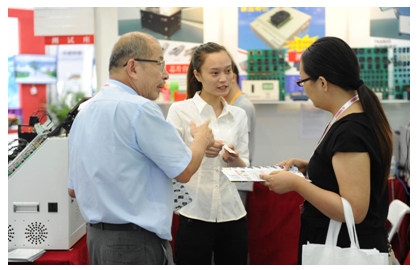 With the continuous economic development and opening up process of the past decade, the electronics manufacturing industry has become a pillar of national industrial growth. Meanwhile, globally, China has become a key electronics consumer. The PCB market has enjoyed a steady rise in demands. Thanks to the shift of the global PCB focus to Asia (mainly Mainland China), China has rapidly become a leading PCB manufacturer and consumer. The Chinese PCB industry output volume far surpassed Japan, the traditional industry leader. It is expected that the PCB industry output in China will grow at an annual rate of 6% between 2012 and 2017, with the total industry value to reach USD 29 billion, or accounting for 44.1% of the global total. Asia represents the focus of the global industry, and China the focus of Asia.
However, despite such massive scale, the domestic PCB industry still faces many challenges, including a limited business scope and product catalog, absence of greater development momentum and slower development pace than other electronics manufacturing sectors. Also, rising competition in the international market is forcing the industry to outdate older production technologies faster than before. Therefore, China's PCB businesses must integrate. Difficulties due to lack of innovative technologies will remain for some time.   
The year 2015 is destined to be a watershed for the Chinese PCB industry as it moves to enhance integration, improve technologies and pursue industry upgrade against a backdrop of improving industry environment and adjusted industry policies. Today, the CS Show in Shenzhen provides the latest industry intelligence and shares the hottest industry topics to help PCB players keep pace with the evolving industry landscape. The event helps enhance competitiveness of Chinese companies in the international market and drives industry upgrade.
A Procurement Fast-Track To Link Upstream, Downstream Players As Shenzhen Readies Itself For PCB Industry Development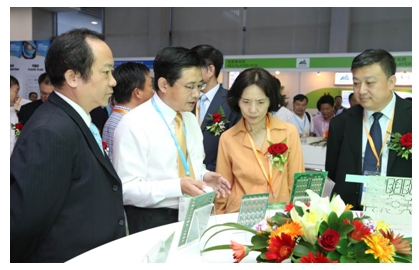 The only PCB/FPC procurement event in China, CS Show 2015 offers the optimum platform for the PCB players to gather products, technology, and marketing resources. It also offers a great opportunity to generate business leads. To make a PCB procurement event more successful, a nice host city is a must. A city with strategic location and industry resources is a nice choice. Shenzhen as the key electronics industry hub and the center of PCB industry in South China provides the best venue for CS Show 2015.
Statistics show that nearly 40% of PCB output in China concentrates in Shenzhen. More than 500 PCB companies in Shenzhen generate a total industry output worth over 50 billion yuan every year. Now Shenzhen has the biggest concentration of PCB players in China. It also provides the most lively industry scene with the biggest potentials for further growth. To organize an international procurement event in such a hub no doubt will attract even more players to come. More companies will gather to network, in a process to better integrate resources along the PCB industry chain and promote further development of the industry. As such, the event offers a great opportunity for industry growth in Shenzhen and the whole South China region.
Page 1 of 2
---
Suggested Items
09/21/2023 | Thermaltronics USA, Inc.
Thermaltronics USA, Inc., a globally acclaimed manufacturer of Precision Soldering Robots and innovative Curie point soldering systems, is excited to announce its participation in the highly anticipated SMTA Guadalajara Expo & Tech Forum, scheduled to take place from October 25-26, 2023.
09/20/2023 | ULT AG
At this year's productronica, the world's leading trade show for electronics manufacturing, ULT will present a brand new extraction solution for solder fumes and vapor.
09/20/2023 | Hentec Industries/RPS Automation
Hentec Industries/RPS Automation, a leading manufacturer of selective soldering, component lead tinning and solderability test equipment, announces that it has added assembly and production staff members to its team to accommodate its recent increase in sales and order demand.
09/19/2023 | SMTA
SMTA is honored to announce Qais Qasaimeh, a graduate student at Auburn University, has been selected as the winner of the 2023 Charles Hutchins Educational Grant.
09/14/2023 | SHENMAO
SHENMAO America, Inc. is proud to introduce its latest innovation in response to the growing demand for ultra-thin packages in the electronics industry.