Books

Featured Books

smt007 Magazine

Latest Issues

Current Issue

Attracting New Talent

To get different results in staffing, you must change how you define, promote and recruit your job opportunities. How do you become magnetic to high-quality early-career candidates?

Test and Inspection

Test and inspection methods are undergoing rapid change. In this issue, we consider the influence of AOI, AI, and human eyes. How exactly are these pieces of the puzzle changing the role of test and inspection?

Chips Don't Float

In Europe and the U.S., legislation is under way to revitalize PCB fabrication and packaging. What is the status of this work, and how specifically does this change the industry landscape for EMS companies? What will help keep us afloat?

Columns

Latest Columns

||| MENU
Alent Receives $2.3B Acquisition Bid from Platform Specialty Products
July 13, 2015 | Globe Newswire
Estimated reading time: 6 minutes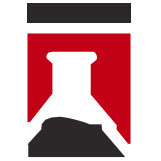 Platform Specialty Products Corporation (PAH) and Alent plc announced today the terms of a recommended offer by Platform to acquire all of the issued and outstanding shares of Alent in a cash and stock transaction for approximately $2.1 billion. Including net debt, the total transaction value is approximately $2.3 billion.
Under the terms of the transaction, for each Alent share, Alent shareholders will receive 503 pence in cash. The transaction values Alent's entire issued and to be issued share capital at $2,096 million ([Pounds]1,351 million). This represents a premium of approximately 49% over Alent's closing price of 337.7 pence per share as of July 10, 2015, approximately 37% over the three month volume weighted average share price of 368.2 pence, and approximately 24% over the 52-week high share price of 406.2 pence on March 12, 2015. The transaction will also include a partial share alternative under which eligible Alent shareholders can elect to receive Platform common stock in lieu of part or all of the cash consideration to which they would otherwise be entitled under the transaction (subject to pro rating in accordance with the terms of such partial share alternative).
Alent is a global supplier of specialty chemicals and engineered materials used primarily in electronics, automotive and industrial applications. Alent supplies high performance consumable products and services which create value by enabling superior end-product performance in the areas of functionality, reliability and longevity. Alent adds value to its customers' businesses by providing products and services which allow them to increase the efficiency and quality of their operations and products. Alent's business comprises two business segments: Enthone, its Surface Chemistries business - a global supplier of electroplating chemistry to the electronics, automotive and industrial industries; and Alpha, its Assembly Materials business - a global supplier of interconnect materials, primarily into electronics applications.
Alent is a highly attractive business with compelling growth prospects and a proven financial track record. Platform believes the transaction will allow it to combine complementary product portfolios and geographical footprints. Additionally, it will improve the geographic range and product capabilities in surface treatment, expand Platform's product offering and provide an opportunity to unlock substantial value through the realization of material costs synergies and sales growth opportunities. Platform believes that the combined group will be able to achieve annual pre-tax cost synergies of $50 million which are expected to be phased in over the three years after the transaction is completed.
Martin E. Franklin, Platform's Founder and Chairman, said, "The proposed acquisition of Alent marks a further step in the Platform strategy of building a portfolio of best-in-class 'Asset-Lite, High-Touch' businesses in the specialty chemicals industry. This business and acquisition fits well within our stated objectives, and we are compelled by the value creation the combination may generate. The creation of Platform was the catalyst that created an environment where the Alent transaction could take place. That's what Platform is all about. Alent is a terrific fit and rebalances the portfolio as we continue to build the company."
Daniel H. Leever, Platform's Chief Executive Officer, said, "Alent is a strong complement to Platform's founding asset MacDermid, and I am excited to see it become a part of the Platform family. We have a long history with Alent and its predecessor company, and these are assets we know well. We believe the synergy potential is significant as is our combined ability to deliver better technology and service to our customers. Alent will far enhance the breadth, depth and overall footprint of Platform's Performance Applications segment. Alent's Enthone division represents a perfect partner as we continue to grow and build MacDermid whilst Alent's Alpha division adds several new high return positions to our portfolio. This latest acquisition further underlines the Platform 'Asset-Lite, High-Touch' thesis and the strength of our long-term growth story."
Commenting on today's announcement, Andrew Heath, Chief Executive of Alent, said:
"Since the successful demerger of Alent at the end of 2012, our market leading businesses have outperformed their end-markets and delivered increasing returns. Major steps have been taken to improve efficiency together with investments in facilities and R&D to support future growth. In addition, our Investment for Growth strategy announced earlier this year positions Alent to deliver long-term growth and sustainable margin improvement. The significant premium being offered by Platform recognizes the progress Alent has made, the opportunities in front of us and the overall quality of the business, whilst also presenting a clear opportunity for our shareholders to realize the full value of their investment earlier.
"I said when I joined Alent that it is a strong business, at the heart of which is a tremendous technical capability that has been built up by the knowledge, passion and enthusiasm of our people around the world. The combination with Platform, drawing on the best of both that Alent and Platform have to offer, is a compelling proposition which I believe will be better able to serve customers and provide even greater opportunities for our employees. Our Board is unanimous in its recommendation of the proposed Transaction."
Alent will not pay an interim dividend for the six months ended June 30, 2015. Platform has agreed that the Alent Directors will be entitled to recommend to Alent shareholders (if they see fit), and the Alent shareholders will be entitled to resolve and be paid by Alent, a final dividend in respect of the full-year ending December 31, 2015 without any reduction in the transaction price payable by Platform, provided that:
the amount of such dividend is not more than 6.45 pence per Alent share;
the relevant annual general meeting shall not be held prior to May 1, 2016;
the payment date for such dividend shall be set no earlier than June 1, 2016; and
the resolution at the relevant annual meeting in respect of such dividend shall provide that the dividend shall be payable on the relevant payment date only if the transaction has not completed by that date, such permissible dividend being the "2015 Final Dividend".
If any dividend or other distribution is authorized, declared, made or paid in respect of the Alent shares prior to the date on which the transaction completes, other than the 2015 Final Dividend, or in excess of the 2015 Final Dividend, Platform reserves the right to reduce the transaction price by the amount of all or part of any such excess in the case of the 2015 Final Dividend, or otherwise by the amount of all or part of any such dividend or other distribution.
The transaction will be implemented by way of a court-sanctioned scheme of arrangement under the U.K. Companies Act 2006. Both companies' boards of directors unanimously support the transaction, which is expected to close in late 2015 or early 2016 after the satisfaction of the applicable closing conditions, including Alent shareholder approval and regulatory approvals in certain jurisdictions. Following closing of the transaction, Platform will remain a New York Stock Exchange listed company domiciled in the United States.
Credit Suisse is acting as financial adviser and is providing committed financing to Platform, with Slaughter and May acting as lead U.K. legal adviser and Paul, Weiss, Rifkind, Wharton & Garrison LLP acting as U.S. legal adviser.
About Alent
Alent is a leading global supplier of advanced surface treatment plating chemicals and electronics assembly materials. Its principal end-market is global electronics production which accounts for approximately three-quarters of net sales value with the automotive and industrial end-markets comprising the balance.
About Platform
Platform is a global, diversified producer of high-technology specialty chemicals and provider of technical services. The business involves the formulation of a broad range of solutions-oriented specialty chemicals, which are sold into multiple industries, including agrochemical, animal health, electronics, graphic arts, plating, and offshore oil production and drilling. More information on Platform is available here.
---
Suggested Items
10/03/2023 | Nolan Johnson, PCB007 Magazine
Automation is everywhere, and nowhere is that more evident than the machines from Schmoll used in the new captive facility for Schweitzer Engineering Laboratories. Schmoll Maschinen GmbH Executive Director Stephan Kunz, and Evan Howard, service manager for Schmoll products, Burkle North America, discuss how their machines are perfectly suited for SEL's production lines.
09/15/2023 | STARTEAM GLOBAL
STARTEAM GLOBAL, a leading manufacturer of Printed Circuit Boards (PCB), technology and service solutions, is pleased to announce the opening of our new PCB manufacturing factory in Prachinburi, Thailand, on Wednesday 27 September 2023.
09/14/2023 | MKS' Atotech
MKS' Atotech, a leading surface finishing brand of MKS Instruments, will participate in the upcoming IPCA Expo at Bangalore International Exhibition Centre (BIEC) and showcase its latest PCB manufacturing solutions from September 13 – 15.
09/11/2023 | American Standard Circuits
American Standard Circuits has purchased and installed new Schmoll SpeedMaster HDI 6 high technology drilling equipment provided by Burkle North America.
09/27/2023 | Michael Ford -- Column: Smart Factory Insights
The PCB has become a neglected component from the Smart assembly manufacturing perspective, wrongly regarded as just a "given" material. We need to put it right. PCB manufacturing needs to become Smart in order to make the local fabrication business model work as part of the holistic electronics' "smarter, secure, and sustainable" approach—what I'm calling the new three Ss of manufacturing.