Books

Featured Books

smt007 Magazine

Latest Issues

Current Issue

Economic Headwinds

This issue takes stock of the current economic outlook and how companies are using current conditions to move themselves through technological evolutions, workforce shifts, and financial changes. Even with these headwinds, there's forward progress to be made.

Attracting New Talent

To get different results in staffing, you must change how you define, promote and recruit your job opportunities. How do you become magnetic to high-quality early-career candidates?

Test and Inspection

Test and inspection methods are undergoing rapid change. In this issue, we consider the influence of AOI, AI, and human eyes. How exactly are these pieces of the puzzle changing the role of test and inspection?

Columns

Latest Columns

||| MENU
VJ Electronix to Show Advanced Rework Technologies at NEPCON South China
July 22, 2015 | VJ Electronix, Inc.
Estimated reading time: 1 minute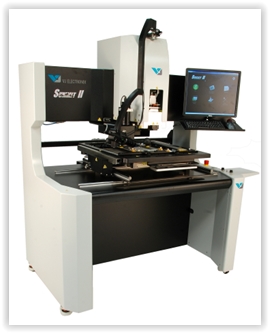 VJ Electronix, Inc., the leader in rework technologies and global provider of advanced X-ray inspection systems, will exhibit in Booth A-1J35 at NEPCON South China, scheduled to take place Aug. 25-27, 2015 at the Shenzhen Convention & Exhibition Center in China. VJ Electronix will highlight the new high-performance Summit II, SRT Micra and XQuik with AccuCount for counting components stored in reels.
The new Summit II is the latest semi-automated rework system.  Improved ergonomics combined with next-generation controls and proven heating technology provide the greatest performance and flexability.  Summit II features a smaller footprint, yet larger board capacity with easy to adjust board support fixtures.  Enhanced SierraMate software takes the popular user-friendly operation to the next level with a simple icon driven GUI and unmatched flexibility through easily customized operation sequences.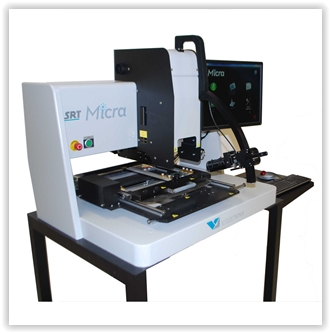 The SRT Micra is VJE's benchtop platform that is specifically designed for the rework of high density assemblies such as Smartphones, Tablets, GPS and other portable products. The new SierraMate V9 software simplifies process definition and assures consistent, repeatable results between facilities and even continents. The system's revolutionary heaters and thermal controls provide extremely high throughput and unmatched performance, regardless of typical variations in utilities, such as electrical power.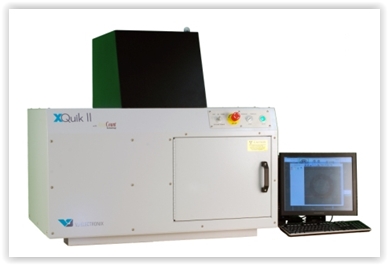 With the XQuik with AccuCount Technology, maintaining inventory control of component reels has never been faster or easier.  The XQuik with AccuCount system automatically counts  components as small as 01005 with better than 99 percent accuracy. The process takes only seconds, compared to many minutes required by typical counting processes. The new XQuik II handles reels from 7 to 15".
For more information, visit www.vjelectronix.com.
About VJ Electronix
VJ Electronix, Inc. manufactures production ready, automated Rework and X-ray inspection systems with many advanced capabilities. The company frequently provides custom solutions tailored to satisfy specific application requirements. VJ Electronix is a worldwide leader in X-ray Inspection and Rework equipment.
---
Suggested Items
12/08/2023 | Airbus
Airbus and BMW Group launch a global Quantum Computing Challenge entitled "The Quantum Mobility Quest" to tackle the most pressing challenges in aviation and automotive that have remained insurmountable for classical computers.
12/08/2023 | Altair
Altair, a global leader in computational science and artificial intelligence (AI), announced together with JLR and battery manufacturer Danecca, the company has been awarded funding from the U.K. government through the Faraday Battery Challenge.
12/05/2023 | PRNewswire
Samsung Foundry certified Ansys' RaptorX on-chip electromagnetic (EM) solution for analyzing high-speed products manufactured with Samsung's 8nm (nanometer) LN08LPP Low Power Plus silicon process.
12/04/2023 | USPAE
Seven microelectronics firms received nearly $10 million in combined funding to commercialize technologies of interest to the U.S. military services as winners of the Defense Business Accelerator (DBX) Microelectronics Challenge. This groundbreaking initiative is funded by the Department of Defense (DoD) and led by the U.S. Partnership for Assured Electronics (USPAE).
12/04/2023 | Horizon Sales
Horizon Sales is pleased to announce the newest addition to its team, Mr. Andre Kundert. Joining the company in November 2023, Andre brings with him two years of invaluable experience in surface mount technology (SMT) and a robust background in the electronics manufacturing industry.