Books

Featured Books

pcb007 Magazine

Latest Issues

Current Issue

The Registration Sweet Spot

Registration is underrated and underappreciated. The key is to ensure proper registration from layer to layer across the entire printed circuit board. It's a holistic process requiring anticipation, prediction, precise attention at each step, and detailed data tracking and monitoring.

High-reliability Fabrication

In this month's issue, our expert contributors discuss the latest in technologies, trends, complexities and resources regarding high-reliability fabrication.

Finding Ultra

New demands on PCB fabrication, namely advanced packaging, ultra high density interconnect (UHDI), and new specialty materials, are converging, changing the landscape of our business. Is it time to start paying close attention to this convergence?

Columns

Latest Columns

||| MENU
Accomplish Change Together (ACT)
July 31, 2015 | Barry Matties, I-Connect007
Estimated reading time: 2 minutes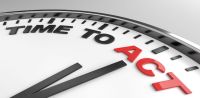 Shifting strategies for selling PCBs and the materials to build them is the impetus for ACT. Insulectro's Ken Parent and Jason Marsh spoke to I-Connect007 Publisher Barry Matties about the ACT approach—and how it is helping their PCB fabricator customers increase sales and OEMs to get better products.
Barry Matties: Ken, tell me a little bit about what ACT is.
Ken Parent: One of the biggest excuses I hear, which is a reality, is that fabricators can't put a new material in because a print comes in, they get a purchase order with the print, and it says that they have to use XYZ material. Their reasoning is that they cannot change materials because the OEM specified something else on the print. Accomplish Change Together (ACT) means there is probably something in the offering that we have that could make them more competitive as a fabricator; it could make the end-use product more competitive from a technology or cost perspective.
Matties: How do you do that? How do you get the OEM to change?
Parent: Well, we go after it together. When we met at APEX this year, you saw that we had Freedom CAD there in our booth. That is another important equation. We're bridging Isola and DuPont into the design community. We have to get it designed onto the print, so we bring those resources together. I met new designers at the IMS show that were interested in ACTing with us, and between those OEM requirements, the design community, the material supplier, the PCB or PE fabricators and Insulectro, we believe that together, we can accomplish that change on a print. ACT is all of the above: designer, fabricator, material supplier, and distributor.
Matties: So by the time it reaches the fabricator, though, it's a print shop basically. All the decisions have been made. So now it's just matching the requirement with the best manufacturer.
Jason Marsh: In many cases that is true, but it is not always the case. In the really cutting-edge stuff, and you see a lot of it the RF space, people are pushing the physics envelope. We're trying to push material solutions that have been around for 25 or 30 years, and we are running out of runway, so to speak. They might come to the fabricator and say, "Okay, I've designed this. I've modeled this. Can this be done?" It might not even test the way it's been modeled.
It might not be possible to do, or certainly won't be with reasonable yields. You mentioned the unique nature of us being a distributor, which is one of the things that allows us to sit in the middle—not just of traditional PCBs, but we also have this whole space in the additive conductor area of printed electronics. We have a lot of conversations with the assembly shop. We understand the whole ecosystem and how it fits together, and we're continuously educating ourselves in that space.
Editor's Note: This article originally appeared in the July 2015 issue of The PCB Magazine.
---
Suggested Items
12/01/2023 | GÖPEL electronic
Having been responsibly committed to a clean environment for many years, GÖPEL electronic GmbH has taken an important step towards greater climate protection by obtaining its initial certification in accordance with DIN EN ISO 14001:2015.
12/01/2023 | Epec Engineering Technologies
Precision Technology, Inc. (PTI) and Epec Engineered Technologies shared that they have joined together to give customers a greater range of high-quality printed circuit boards and other electronic products.
11/29/2023 | ESCATEC
The Board of Directors are delighted to announce a significant development in the leadership of the company, underscoring their commitment to its long-term stability.
11/20/2023 | Unimicron
Unimicron has been adhering to a stable management and sustainability concept, promoting corporate sustainability actions, and actively playing a core role in the ESG wave.
11/15/2023 | PIT Equipment
PIT – Equipment Services, LLC is pleased to announce Don Dennison, founder and CEO of PIT Equipment Services, has been honored with the prestigious 2023 GLOBAL Technology Award in the category of Best Manufacturers Representative - USA. The award ceremony took place during productronica in Munich on November 14, 2023.