Books

Featured Books

smt007 Magazine

Latest Issues

Current Issue

Chips Don't Float

In Europe and the U.S., legislation is under way to revitalize PCB fabrication and packaging. What is the status of this work, and how specifically does this change the industry landscape for EMS companies? What will help keep us afloat?

Flying High With Digital Twin

The opportunity to use manufacturing simulation as a test bed for job planning and process optimization brings continuous improvement into the modern age. This may be an all-or-nothing type of project, but it's worth the investment.

Artificial Intelligence

In this issue, we (and AI) explored how and when artificial intelligence plays a role in manufacturing today. Whether on the factory floor, or in the front office, AI applications are emerging and changing how we approach planning, processes and problem solving.

Columns

Latest Columns

||| MENU
Industry Expert Kent Alder Joins Inovar's Board of Directors
September 24, 2015 | Inovar, Inc.
Estimated reading time: 2 minutes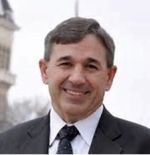 Inovar, Inc., a full-service EMS provider, announces that Kent Alder, former CEO of a multibillion dollar tech firm, has joined its Board of Directors.
Blake Kirby, Inovar's CEO, said, "Kent was invited to join the Inovar Board because his values and beliefs, combined with a "no nonsense" approach to business, are directly aligned with the company's mission, which is to improve the lives of our customers' customer and the Inovar family."
Alder accepted the position because he believes in Inovar's business strategy and customer-focused culture. He added that the company has invested – and will continue to invest – in the equipment and people necessary to stay ahead of customer needs.
"I personally know Blake and the executive team, and they have the highest level of integrity," Alder said. "I have confidence in their commitment and ability to execute the strategy. Additionally, their customer-focused culture fits my belief about how a business should be operated.
Inovar's high-tech strategy and the ability to execute differentiates it from competitors and enables the company to provide value to customers, generating growth and solid returns. Alder added that Inovar is well positioned in the industry and has a proven history of success and growth.
Inovar manufactures some of the most complex electronic products in the world that require the highest quality standards. As a member of the Board, Alder works closely with the company to ensure that it has the resources and focus it needs, as well as a strong team in place to succeed.
"As a Board member, I hope to provide value by using my 35 years of industry experience to assist Inovar in the following areas: executing an effective strategy and adjusting to market changes, operating at the highest level of productivity and efficiency, and ensuring our company culture generates the highest level of customer service and employee motivation," he added.
Alder has a strong background of growing and improving the organizations he leads by building high performing executive teams that focus on the customer. He brings many years of success and experience to Inovar. He currently is the Executive Chairman of Wasatch Photonics, on the board of TTM Technologies, and previously he was the CEO of TTM Technologies.
About Inovar, Inc.
Inovar, Inc. is a full-service EMS company that offers customers a wide range of high-quality manufacturing, supply chain and engineering solutions that suit their needs. Inovar's industry understanding and experience is unparalleled.
---
Suggested Items
09/29/2023 | USPAE
In a major initiative to innovate how the Department of Defense (DoD) spurs commercial technology development, the U.S. Partnership for Assured Electronics (USPAE) and DoD launched a Defense Business Accelerator (DBX) to open doors for industrial base growth and stimulate private investment.
09/28/2023 | KYZEN'
KYZEN, the global leader in innovative environmentally friendly cleaning chemistries, is proud to announce that it is sponsoring the Women's Leadership Program Connection Reception to be held at SMTA International.
09/28/2023 | TSMC
TSMC announced the new 3Dblox 2.0 open standard and major achievements of its Open Innovation Platform (OIP) 3DFabric Alliance at the TSMC 2023 OIP Ecosystem Forum.
09/28/2023 | SIA
The Semiconductor Industry Association (SIA) announced Geoff Martha, chairman and CEO of healthcare technology leader Medtronic, will be the keynote presenter at the 2023 SIA Awards Dinner on Thursday, Nov. 16 in San Jose, Calif.
09/28/2023 | GlobalFoundries
GlobalFoundries (GF) announced the official opening of a new hub facility in Penang, Malaysia.