Books

Featured Books

design007 Magazine

Latest Issues

Current Issue

Rigid-flex: Designing in 3D

In this month's issue, our expert contributors share their best tips, tricks and techniques for designing rigid-flex circuits. If you're a rigid board designer considering moving into the 3D world of rigid-flex, this issue is just what the doctor ordered!

Simulation, Analysis, and AI

Getting today's designs "right the first time" is critical, especially with costly advanced PCBs. Simulation and analysis software tools can help you in the fight to eliminate respins. They're not magical, but they can predict the future of your design.

Advanced, Complex & Emerging Designs

This month, our contributors focus on designing PCBs with advanced, complex and emerging technologies. We investigate design strategies for boards that are on the cutting edge of technology, or crazily complex, or so new that designers are still writing the rules as they go.

Columns

Latest Columns

||| MENU
The Shaughnessy Report: Car Talk
October 7, 2015 | Andy Shaughnessy, PCB Design007
Estimated reading time: 2 minutes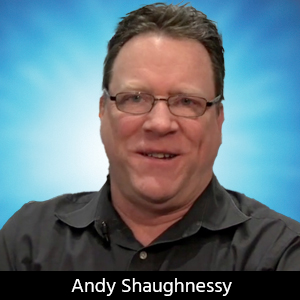 My girlfriend Rita doesn't like to drive in traffic. As an Atlanta resident, this is a problem for her, because Atlanta has some of the worst traffic jams in the U.S. (I think it's worse than Los Angeles; I've never sat for three hours in the same spot in LA.) So, after her last motoring miscue, she bought a new Mazda 3—the cheapest car Mazda makes—but it's tricked out with every anti-collision feature available.
Now, it's almost impossible for Rita to trade paint. Hit the turn signal when another car is passing, and all kinds of alarms go off. If you drift over and touch the yellow line on either side, the car starts beeping like crazy. If the car ahead of you slows down when cruise control is engaged, the car applies the brakes automatically and keeps you a certain number of car lengths behind Mr. Slowpoke. And if the reverse video doesn't do the trick, the car starts beeping if you're about to back out in front of a vehicle that you can't see.
Yes, I poked fun at Rita for having all of these countermeasures beeping and pinging, but they work great. You can even turn them off, which I would do if I had to drive her car for any length of time.
Plus, the entertainment system has a great GUI; you feel like you're sitting in your couch at home, flipping through the channels. You barely have to take your eyes off the road (or the handy speedometer in the heads up display) to find another CD on your phone's Bluetooth, which is the point.
All of these electronic features come at a price, though: about $5,000, in this case. But we're willing to shell out extra cash for features that will make us feel safe, or offer us greater convenience or entertainment.
Yes, the automotive electronics segment has exploded. Early cars didn't have much in the way of electronics. Even in 1950, electronics made up only 1% of a car's cost. (That was probably just the Philco AM radio.) But that figure is expected to hit 35% in 2020, and 50% in 2030. The global automotive electronics market is forecast to hit $314.4 billion by 2020, and that means a whole lot of PCBs.
And that's where we come in! This issue of The PCB Design Magazine features a cover story "Automotive Systems Design: a Support Engineer's Perspective," written by Monica Andrei of Continental Automotive Systems. As a design support engineer, she supports 1,700 PCB designers across dozens of countries, speaking a variety of languages. In this article, Andrei explains in detail how Continental transitioned from a traditional PCB design structure to a true systems design approach.
To read this entire article, which appeared in the September 2015 issue of The PCB Design Magazine, click here.
---
Suggested Items
09/21/2023 | Dymax
Dymax, a leading manufacturer of light-curing materials and equipment, will exhibit in booth 1526 at SMTA International 2023 in Minneapolis, MN, from October 10-11.
09/21/2023 | Altus Group
Altus Group, a leading supplier of capital equipment and services to the electronics manufacturing industry, has signed an agreement with SMT Thermal Discoveries to distribute its advanced reflow soldering and thermal technology solutions in Ireland.
09/21/2023 |
Intraratio, a provider of enterprise software solutions, is pleased to announce that Ryan Gamble, CEO and Founder of Intraratio, will deliver an informative keynote presentation at SMTA International 2023. T
09/20/2023 | PRNewswire
ICZOOM Group Inc., a B2B electronic component products e-commerce platform, provided details on the Company's accelerated growth and steady market expansion strategy, as the Company leverages its strengthened balance sheet and fortified global brand following its successful listing on Nasdaq earlier this year.
09/20/2023 | Murray Percival Company
The Murray Percival Company proudly unveils its latest promotion, spotlighting its range of depanelizers.