Books

Featured Books

design007 Magazine

Latest Issues

Current Issue

Rigid-flex: Designing in 3D

In this month's issue, our expert contributors share their best tips, tricks and techniques for designing rigid-flex circuits. If you're a rigid board designer considering moving into the 3D world of rigid-flex, this issue is just what the doctor ordered!

Simulation, Analysis, and AI

Getting today's designs "right the first time" is critical, especially with costly advanced PCBs. Simulation and analysis software tools can help you in the fight to eliminate respins. They're not magical, but they can predict the future of your design.

Advanced, Complex & Emerging Designs

This month, our contributors focus on designing PCBs with advanced, complex and emerging technologies. We investigate design strategies for boards that are on the cutting edge of technology, or crazily complex, or so new that designers are still writing the rules as they go.

Columns

Latest Columns

||| MENU
Top Gear: PADS Professional Road Test
October 12, 2015 | Barry Olney, In-Circuit Design
Estimated reading time: 3 minutes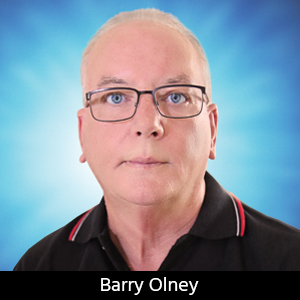 We hear all the hype about new EDA tools, but how do they actually perform on your design? This month, I road-test Mentor Graphics' new PADS Professional and put it through a rigorous performance evaluation. Let's see how the Xpedition technology actually performs when integrated into the PADS tool suite.
Opening the hood, we see an impressive line-up of features including signal and power integrity, thermal analysis and DRC support for traces violating split planes, reference plane changes and shielding. All the essentials for today's complex high-speed designs! Plus, I am looking forward to trying the dynamic plane generation feature—regenerating copper pours is always a pain to perform, in any software. And of course, PADS Professional includes all the standard features one would expect in a high-end tool. 
Based on Xpedition technology, PADS Professional is a major improvement over the previous PADS suite of tools. I was first impressed by this technology in 1994, when I attended the VeriBest PCB training and the sales kick-off in Boulder, Colorado. During the sessions, a few of the Intergraph Electronics sales guys were taken out back, into R&D, and were shown the latest routing technology—eyes lit up with dollar signs as the VeriBest (now Xpedition) router was put through its paces.
Meanwhile back in Australia, where I was responsible for Intergraph Electronics sales and support, customers were also suitably impressed. My first sale was six seats of VeriBest PCB with 20 seats of Design Capture to Fujitsu Australia, who had previously used Cadence. Both Cadence and Mentor presented their flagship products (Allegro and Board Station, respectively), but the VeriBest router was so impressive that the competition did not rate mentioning. Ron Oates, CAD manager of Fujitsu Australia at that time, stated in a press release, "VeriBest is light years ahead of the competitors." And it is still arguably the best routing technology available today. Mentor went on to acquire VeriBest in 1999, as the lack of routing technology formed a fairly large hole in their PCB offerings. Needless to say, Mentor's stock rose 9% after the acquisition was announced.
I won't bore you with a full list of functionality or standard EDA tool features, but rather I will take you through, in detail, what I see as the outstanding features of PADS Professional.
PADS Professional utilizes xDX Designer as the front-end design entry tool. This schematic capture package was originally a ViewLogic Systems tools called ViewDraw, which became the unified front-end tool for all Mentor PCB products some years ago following an acquisition. Originally developed for creating hardware description language (HDL) function blocks for digital and mixed-signal systems, such as FPGAs and ASICs, it has a multitude of interfaces and is adaptable to many environments. In the PADS environment, it interfaces to the PCB (of course) but also allows FPGA I/O optimization, the integration of library tools, DxDatabook, and downstream digital and analog (EZWave) simulation tools.
But as far as I am concerned, the ability to launch HyperLynx LineSim at the schematic level is its best attribute. After selecting a net, the LineSim link loads the data from xDX Designer and exports it to HyperLynx to create a pre-layout free-form schematic view of the nets topology as in Figure 2. You can then simulate a sample of nets for, say, data, address, clocks and strobes to define the layout design rules. These rules are embedded in the schematic via the constraints manager, and they will then flow through to the layout database with forward annotation. Constraints are maintained through a common database that is consistent and in an easy-to-use spreadsheet interface. There is no need to learn an obscure program language to create complex constraints as in other tools.
To read this entire article, which appeared in the September 2015 issue of The PCB Design Magazine, click here.
---
Suggested Items
09/28/2023 | Michael Carano -- Column: Trouble in Your Tank
In a previous column, the critical process of desmear and its necessity to ensure a clean copper surface connection was presented. Now, my discussion will focus on obtaining a void-free and tightly adherent copper plating deposit on these surfaces. After the desmear process, the task is to insure a continuous, conductive, and void-free deposit on the via walls and capture pad. Today, there are several processes that can be utilized to render vias conductive.
09/20/2023 | I-Connect007 Editorial Team
Panasonic's Darren Hitchcock spoke with the I-Connect007 Editorial Team on the complexities of moving toward ultra HDI manufacturing. As we learn in this conversation, the number of shifting constraints relative to traditional PCB fabrication is quite large and can sometimes conflict with each other.
09/14/2023 | MKS' Atotech
MKS' Atotech, a leading surface finishing brand of MKS Instruments, will participate in the upcoming IPCA Expo at Bangalore International Exhibition Centre (BIEC) and showcase its latest PCB manufacturing solutions from September 13 – 15.
09/14/2023 | Vern Solberg -- Column: Designer's Notebook
Flexible circuit applications can be as basic as furnishing electrical interconnect between two conventional circuit board assemblies, or to prove a platform for placing and interconnecting electronic components. During the planning and pre-design phase of the flexible circuit, there will be several material and process related questions that need to be addressed. Most flexible circuit fabricators welcome the opportunity to discuss their customers' flexible circuit objectives prior to beginning the actual design process.
09/14/2023 | John Watson -- Column: Elementary, Mr. Watson
Electronics are continually evolving, driven by innovations in printed circuit board technology. Flexible PCBs have emerged as a revolutionary force, reshaping the PCB industry and influencing the design and functionality of countless electronic devices. Some believe that flexible PCBs are a relatively newer technology, but as we will see, that is not true. Since I'm an instructor, here's a short history lesson on how we got here and what we can expect.