Books

Featured Books

design007 Magazine

Latest Issues

Current Issue

Simplification

On the subject of simplification, our expert contributors explain how to design PCBs without making them complex and over-constrained—whatever the level of technology. In addition, we discuss the effect your decisions and tradeoffs have on design complexity.

The Standards of Design

Our expert contributors discuss how PCB designers can utilize standards to save time and money, not to mention frustration. We also spotlight the newly updated version of the IPC Checklist, a handy guide that illustrates which standards cover which topics, from front-end design through assembly.

Rigid-flex: Designing in 3D

In this month's issue, our expert contributors share their best tips, tricks and techniques for designing rigid-flex circuits. If you're a rigid board designer considering moving into the 3D world of rigid-flex, this issue is just what the doctor ordered!

Columns

Latest Columns

||| MENU
The Challenges of Being Competitive in Automotive Electronics Manufacturing
October 14, 2015 | Michael Ford, Mentor Graphics Valor Division
Estimated reading time: 2 minutes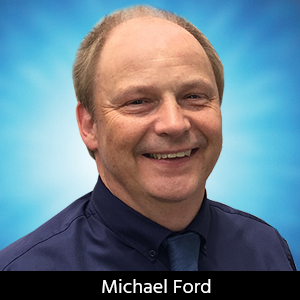 Tight money and severe liability requirements make competition tough for OEMs, as well as EMS providers and ODM counterparts in the market for automotive electronics. Manufacturers with the technological infrastructure to create low-cost, integrated traceability solutions and Lean process controls will most likely succeed in the forthcoming industrial climate, while those with heavy overhead burdens and sluggish enterprise resources are likely to retreat or fail.
In the highly competitive automotive industry, prices for electronic products across a vast range of applications have generally reduced to the point where meeting all the aspects of quality, reliability, and safety has become a serious challenge, far more so than in other sectors of critical electronics manufacturing such as aerospace, medical, and military, where price pressure has been far less significant. Automotive is unique in this respect, having to provide the most critical of products in the most cost-competitive way. Regardless of the price point of the vehicle, the purchaser always expects perfect quality supporting a "perfect" safety expectation. This is not a new situation per se, but dealing with this challenge in today's evolving automotive environment in terms of increased adoption of technology, is now a critical factor for the success of automotive manufacturers and their suppliers.
The Evolving Significance of Automotive Electronics
Simple electronics were gradually introduced into automobiles from the earliest times. At first, these were just simple electro-mechanical devices to make cars work without manual effort, such as to start the engine and keep windshields clear. A little later, electronics evolved for convenience and entertainment, for example, radios and heaters. It is relatively recently that we see the introduction of more sophisticated systems for safety and performance, appearing relatively recently in the life of automotive as an industry. As an initially insignificant component in terms of manufacturing cost and therefore, electronics sub-assemblies have had to follow the same management requirements, directives and rules governing other parts of the automotive manufacturing process. But in this past decade, we have seen the effects of the gradual growth of issues with electronics systems, with recalls caused by safety issues that cost automotive manufacturers millions of dollars. Electronics within an automotive environment today requires a new approach to ensure a higher level of quality perfection.
Traditionally, traceability in the automobile industry was invented to identify, in the case of a market problem occurring, the precise scope of cars that were potentially affected by the issue, to reduce the exposure and cost if a recall had to be made, limiting the damage and erosion of brand confidence in the market. As more safety-critical applications with the potential of new problems are becoming ubiquitous in today's vehicles, such as air-bags, breaking and stability systems, and more recently radar control, millions of cars and their drivers can be affected by issues related to electronics.
To read this entire article, which appeared in the September 2015 issue of The PCB Design Magazine, click here.
---
Suggested Items
12/07/2023 | VDL Groep
VDL Groep has strengthened its position in the high-quality electronics market. The industrial family business with its head office in Eindhoven has acquired Rena Electronica from Zundert.
12/05/2023 | HANZA
HANZA AB has signed an agreement to acquire all shares in Orbit One AB, a Swedish company that offers contract manufacturing of electronics and electromechanics. Orbit One has annual sales of approximately SEK 1.1 billion with an operating profit (EBITA) of approximately SEK 70 million.
12/05/2023 | IPC
Electronics industry sentiment improved during November with demand sentiment also taking a solid step up over the last 30 days per IPC's November 2023 Global Sentiment of the Electronics Supply Chain Report.
12/05/2023 | Robert Erickson and Lorena Villanueva, IPC
About 200 kilometers (125 miles) north of Mexico City lies Queretaro, an area rich in history, with stone streets and public squares, and which twice has been the country's capital. But it's also quickly becoming a global capital of electronics manufacturing, especially aeronautics, and was the location for the first IPC Day Mexico this past June.
12/04/2023 | USPAE
Seven microelectronics firms received nearly $10 million in combined funding to commercialize technologies of interest to the U.S. military services as winners of the Defense Business Accelerator (DBX) Microelectronics Challenge. This groundbreaking initiative is funded by the Department of Defense (DoD) and led by the U.S. Partnership for Assured Electronics (USPAE).