Books

Featured Books

smt007 Magazine

Latest Issues

Current Issue

Test and Inspection

Test and inspection methods are undergoing rapid change. In this issue, we consider the influence of AOI, AI, and human eyes. How exactly are these pieces of the puzzle changing the role of test and inspection?

Chips Don't Float

In Europe and the U.S., legislation is under way to revitalize PCB fabrication and packaging. What is the status of this work, and how specifically does this change the industry landscape for EMS companies? What will help keep us afloat?

Flying High With Digital Twin

The opportunity to use manufacturing simulation as a test bed for job planning and process optimization brings continuous improvement into the modern age. This may be an all-or-nothing type of project, but it's worth the investment.

Columns

Latest Columns

||| MENU
The SMT Internet of Things— Back to Basics
November 11, 2015 | Michael Ford, Mentor Graphics Valor Division
Estimated reading time: 1 minute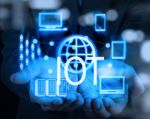 Different people have different understandings and expectations about what the Internet of Things (IoT) actually is, especially with respect to how it could work and what it could bring to the SMT assembly industry. There are a lot of expectations to fulfil as principles behind innovations such as Industry 4.0 take hold. A key concern, however, is whether any of these expectations are reasonable or whether there is a dependence on something that is fundamentally flawed, which unfortunately would seem to be the case of SMT and related production. Let's discover the core issue within SMT that needs fixing for the SMT Internet of Things to become viable.
The Internet actually consists of two very different things. Firstly, there is the massive store of information, which includes literally anything from historical records to live videos ready for streaming. The use of the information is equally as wide, from students performing research to people watching cats do the funniest things. The information is not really controlled, or even censored; fact and fiction are liberally mixed. The format in which information is presented is also not managed, with dozens of different types and versions of documents and viewing formats.
Read this article here.


Editor's Note: This article originally appeared in the November 2015 issue of SMT Magazine.
---
Suggested Items
10/02/2023 | KYZEN'
KYZEN, the global leader in innovative environmentally friendly cleaning chemistries, announced that Debbie Carboni, Global Product Line Manager - Electronics, will present as part of the Electric Vehicle (EV) panel during the IPC High Reliability Forum.
10/02/2023 | ACN Newswire
This joint effort is expected to strengthen the supply of NANOWEB® films and accelerate the growth of the transparent conductive film industry, offering new applications for the automotive and consumer electronics sectors, such as transparent film antennas, transparent film heaters, and transparent film electromagnetic shielding.
09/29/2023 | USPAE
In a major initiative to innovate how the Department of Defense (DoD) spurs commercial technology development, the U.S. Partnership for Assured Electronics (USPAE) and DoD launched a Defense Business Accelerator (DBX) to open doors for industrial base growth and stimulate private investment.
09/28/2023 | KYZEN'
KYZEN, the global leader in innovative environmentally friendly cleaning chemistries, is proud to announce that it is sponsoring the Women's Leadership Program Connection Reception to be held at SMTA International.
09/28/2023 | TSMC
TSMC announced the new 3Dblox 2.0 open standard and major achievements of its Open Innovation Platform (OIP) 3DFabric Alliance at the TSMC 2023 OIP Ecosystem Forum.