Books

Featured Books

pcb007 Magazine

Latest Issues

Current Issue

The Registration Sweet Spot

Registration is underrated and underappreciated. The key is to ensure proper registration from layer to layer across the entire printed circuit board. It's a holistic process requiring anticipation, prediction, precise attention at each step, and detailed data tracking and monitoring.

High-reliability Fabrication

In this month's issue, our expert contributors discuss the latest in technologies, trends, complexities and resources regarding high-reliability fabrication.

Finding Ultra

New demands on PCB fabrication, namely advanced packaging, ultra high density interconnect (UHDI), and new specialty materials, are converging, changing the landscape of our business. Is it time to start paying close attention to this convergence?

Columns

Latest Columns

||| MENU
CES 2016: Press Day, Showstoppers and LaunchIt Event
January 7, 2016 | Dan Feinberg, Technology Editor, I-Connect007
Estimated reading time: 8 minutes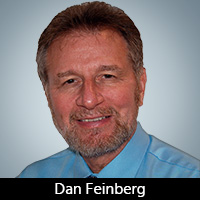 Tuesday, January 5, was press day at CES 2016. Some of the largest press conferences are held on press day. Many of them are basically one- or two-hour advertisements with a number of new product announcements inserted, and some do provide a great deal of market data and trends.
The bigger "pressers," such as the Samsung event, fill multiple auditorium-sized rooms as well as overflow rooms that pipe in the event to overflow crowds via live video. On the other hand, some are held in much smaller venues to perhaps a few dozen members of the press who have a specific interest in the technology being discussed.
The Samsung event must have drawn over 1,000 attendees. In fact, there were long lines just to get into the overflow rooms showing the event on live video stream. Of all the press events, Samsung's seemed to get the most attention and the largest attendance.
Following are some of the key new product announcements made by Samsung.
A New Smart Hub: The new Smart Hub is designed to provide users with easy access to all of their favorite content—including live TV and games—in one place. There's even a menu on the home screen of the Samsung Smart TV that allows users to access their favorite programs as soon as they turn on the connected TV.
The Samsung Smart Control remote: The new Samsung Smart TV eliminates the need to have to deal with multiple remote controls. Their new Smart TV will automatically recognize the type of game console, set-top box, or home theater system that is connected to the TV. This allows users to control all of the external devices with the Smart Control remote, with no setup required.
Console-less Gaming: Consumers can enjoy the most realistic gaming experience on a large-screen without the need for a console. More than 500 streaming and downloadable games will be available on the 2016 Samsung Smart TVs.
Smart View: The Samsung Smart View mobile app allows users to share their favorite content. The upgraded Smart View is now available beyond Samsung Galaxy devices, supporting Android and iOS devices, as well as Window PCs. Popular apps and websites including AccuWeather, Crackle, iHeartRadio, M-GO, Plex, Pluto.TV, UFC, Vimeo, YuppTV and more are all now Smart View enabled.
More access to content: Streaming UHD movies and TV shows from providers such as Amazon, M-GO, and Netflix and accessing apps such as YouTube is now even easier. You will now be able enable a selection of sporting events to stream. UHD Consumers can also connect Samsung's new Ultra HD Blu-Ray player via HDMI (2.0a) for access to UHD movies with HDR. Also direct access to live programming from providers such as Dish and Time Warner Cable is simplified.
Samsung says that the new SUHD TVs will begin rolling out this March. 
That's a ShowStopper
This year, ShowStoppers partnered again with the Consumer Electronics Association (CEA) to help entrepreneurs and startups pitch new products to the press and raise early seed capital. This was the fourth edition of ShowStoppers LaunchIt, the official CES pitch event for startups that exhibit in the Eureka Park TechZone during the show.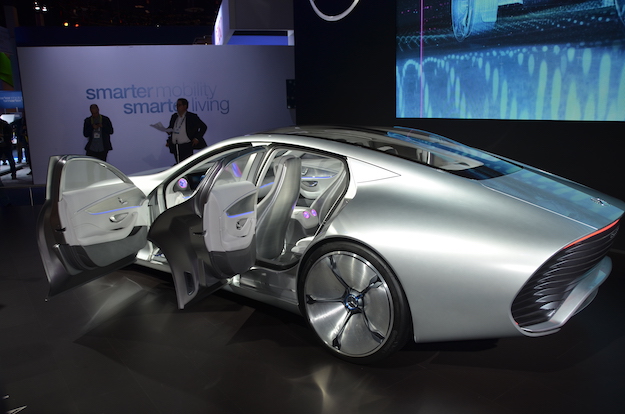 I consider Launchit to be a fun event like "Shark Tank," which highlights some amazing ideas and some devices that make you wonder, "Why would anyone want that?" Launchit also shows that there are a number of very smart, inventive and hardworking young people ready to lead in the next generation with some amazingly good ideas and a lot of hard work.
Let me tell you about some of the better new products that were pitched at the Launchit event on Tuesday.
Page 1 of 4
---
Suggested Items
09/20/2023 | I-Connect007 Editorial Team
Panasonic's Darren Hitchcock spoke with the I-Connect007 Editorial Team on the complexities of moving toward ultra HDI manufacturing. As we learn in this conversation, the number of shifting constraints relative to traditional PCB fabrication is quite large and can sometimes conflict with each other.
09/19/2023 | Anaya Vardya -- Column: Standard of Excellence
In my last column, I discussed cutting-edge innovations in printed circuit board technology, focusing on innovative trends in ultra HDI, embedded passives and components, green PCBs, and advanced substrate materials. This month, I'm following up with the products these new PCB technologies are destined for. Why do we need all these new technologies?
09/18/2023 | ViTrox
ViTrox, which aims to be the world's most trusted technology company, is excited to announce that our trusted Sales Channel Partner (SCP) in Mexico, SMTo Engineering, S.A. de C.V., will be participating in SMTA Guadalajara Expo & Tech Forum. They will be exhibiting in Booth #911 from the 25th  to the 26th of October 2023,  at the Expo Guadalajara in Jalisco, Mexico.
09/18/2023 | Intel
Intel announced one of the industry's first glass substrates for next-generation advanced packaging, planned for the latter part of this decade.
09/18/2023 | Aidan Salvi -- Column: Facing the Future
I have been in and around circuit boards most of my life. I started 20 years ago in my family's PCB shop, leaving after a couple of years to start my own software company. About a year ago, I returned to the family business, and the first thing I noticed was that nothing had really changed. We were doing the same things in the same way as the day I left. After talking to several experts in the industry, I realized it was worse than that: The manufacturing of PCBs had not changed in 70 years.