Books

Featured Books

pcb007 Magazine

Latest Issues

Current Issue

Finding Ultra

New demands on PCB fabrication, namely advanced packaging, ultra high density interconnect (UHDI), and new specialty materials, are converging, changing the landscape of our business. Is it time to start paying close attention to this convergence?

Developing a Strategy

A solid strategy is a critical part of success. This month, we asked some of the top industry leaders and business strategy "gurus" to share their thoughts on developing strategies.

Winning With TQM

In this issue, we explore how TQM has entered the DNA of continuous improvement disciplines, and the role leadership transformation plays in this. If you've ever competed against a TQM company, you understand their winning advantage.

Columns

Latest Columns

||| MENU
Happy's Essential Skills: The Need for Total Quality Control (Six Sigma and Statistical Tools): Part 1
January 13, 2016 | Happy Holden
Estimated reading time: 11 minutes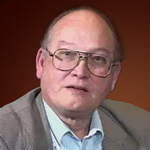 In this first of many columns covering my "Twenty-Five Essential Skills Every Engineer Needs to Learn," I will expand on each of those skills. To read the introduction to this series, which published in the January issue of The PCB Magazine, click here. As a quick recap, here are the 25 skills that I will be writing about over the next 18 months or so, to publish every three weeks or so in the PCB007 Daily Newsletter (if you are not yet a subscriber, click here to have the newsletter delivered to your inbox for free):
1. TQC/six sigma/statistics/curve fitting
2. Problem solving
3. Design of experiments
4. FMEA
5. Information research on the Internet
6. Technical writing
7. Product/process life cycles
8. Learning curve/learning theory
9. Figure of merit/shared vision
10. Design for manufacturing/assembly
11. Managing management time
12. Project/program management
13. Benchmarking
14. Engineering economics/ROI/BET
15. Roadmapping
16. Quality functional deployment (House of Quality)
17. Automation strategy/CIM
18. Computer aided manufacturing
19. Recruiting and interviewing
20. METRICS—dimensional analysis
21. 10-Step business plan
22. Programmed instruction/long distance learning
23. Lean manufacturing/JIT/TOC
24. Technology awareness
25. Predictive engineering
Let's get started. The first topic is one of the most important: Total Quality Control (including six sigma, and statistical tools).
Total Quality Control (TQC)
Total Quality Control is the philosophy of continuous process improvement through statistical techniques and a commitment to excellence. TQC are systems for optimizing production based on ideas developed by Japanese industries since the 1950s. This term has evolved into Total Quality Management (TQM) and Six Sigma (6σ). The system, which blends Western and Eastern ideas, began with the concept of quality circles, in which groups of 10–20 workers were given responsibility for the quality of the products they produced. It gradually evolved into various techniques involving both workers and managers to maximize productivity and quality, including close monitoring of staff and excellent customer service.
The concept of kaizen—the notion that improvement must involve all members of a company—is central to TQC. It aims to radically transform the organization through progressive changes in the attitudes, practices, structures, and systems.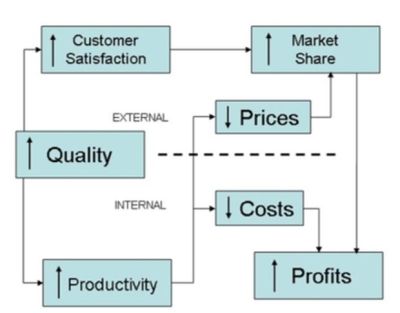 Figure 1: Key links between quality, productivity and customer satisfaction.
Total quality control transcends the product quality approach, involves everyone in the organization, and encompasses its every function: administration, communications, distribution, manufacturing, marketing, planning, and training.
TQC views an organization as a collection of processes. It maintains that organizations must strive to improve continuously these processes by incorporating the knowledge and experiences of workers. The simple objective of TQC is "Do the right things, right the first time, every time." True improvements in quality of products and services have multiple positive effects on an organization, as shown in Figure 1: lower costs, lower prices, and increased customer satisfaction. Although originally applied to manufacturing operations, and for a number of years only used in that area, TQC is now becoming recognized as a generic management tool, just as applicable in service and public sector organizations. There are a number of evolutionary offshoots, like Six-Sigma, with different sectors creating their own versions from the common ancestor. TQC is the foundation for activities that include:

• Commitment to leadership by senior management and empowerment of all employees, from the top down
• Meeting of customer requirements
• Reduction of development cycle times
• Just in Time/demand flow manufacturing
• Improvement teams
• Reduction of product and service costs
• Systems to facilitate improvement
• Line management ownership
• Employee involvement and empowerment
• Recognition and celebration
• Challenging quantified goals and benchmarking
• Focus on processes/improvement plans
• Specific incorporation in strategic planning
This shows that TQC must be practiced in all activities, by all personnel, in manufacturing, marketing, engineering, R&D, sales, purchasing, and HR, etc.[1].
Page 1 of 4
---
Suggested Items
09/25/2023 | Koh Young
Koh Young Technology, the leader in True3D™ measurement-based inspection solutions, will discuss the increasingly significant role of data collection and analysis to enable Generative Artificial Intelligence (GenAI) functionality to improve productivity in our industry.
09/25/2023 | Don Ball -- Column: The Chemical Connection
If your HDI or UHDI production process is quality challenged, don't assume your etcher is to blame. Many factors impact the quality of the final product, so assess broadly, and you may find that the "the devil is in the details." Generally, the first place most people can get good product specification measurement is at the end of the etching process, It's natural and easy to blame quality shortcomings on the etcher. By all means, look at your etcher and invest some time trying to improve its performance but don't stop there. Other factors may be affecting the etch uniformity.
09/21/2023 | KIC
KIC, a renowned pioneer in thermal process and temperature measurement solutions for electronics manufacturing, is thrilled to announce its participation in the upcoming SMTA Guadalajara Expo & Tech Forum.
09/21/2023 | Scienscope International
Join Scienscope at the Guadalajara Expo and Tech Forum, where innovation knows no bounds. 
09/21/2023 | Cadence Design Systems, Inc.
Cadence Design Systems, Inc. announced it has expanded its design IP portfolio on TSMC's 3nm (N3E) process—most notably with the addition of the flagship Cadence® 224G Long-Reach (224G-LR) SerDes PHY IP, which has achieved first-pass silicon success.