Books

Featured Books

pcb007 Magazine

Latest Issues

Current Issue

The Registration Sweet Spot

Registration is underrated and underappreciated. The key is to ensure proper registration from layer to layer across the entire printed circuit board. It's a holistic process requiring anticipation, prediction, precise attention at each step, and detailed data tracking and monitoring.

High-reliability Fabrication

In this month's issue, our expert contributors discuss the latest in technologies, trends, complexities and resources regarding high-reliability fabrication.

Finding Ultra

New demands on PCB fabrication, namely advanced packaging, ultra high density interconnect (UHDI), and new specialty materials, are converging, changing the landscape of our business. Is it time to start paying close attention to this convergence?

Columns

Latest Columns

||| MENU
CES 2016 Wrap-Up, Part 2: The Road Less Traveled
January 13, 2016 | Dan Feinberg, Technology Editor, I-Connect007
Estimated reading time: 7 minutes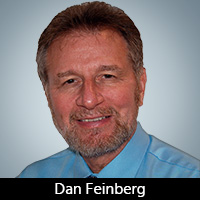 Those who have been following our coverage of CES 2015 and CES 2016 are familiar with our commentary on the bigger, more well-known companies. After all, what member of the CES press corps does not at least mention Samsung, Intel, Sony, and Nikon?
We also digress into coverage of little gems we've found, like the In-Win cases I mentioned yesterday, or even things that generate a special interest for us personally. But sometimes we find an entirely new universe of products to learn about and explore. We found such a dimension in the semi-private suites located on the upper floors of the Venetian, the Westgate, Mandalay Bay and other hotels.
Last year I was looking for a distributor of various drones and dash cams, and I found 4Sight. With the major advancement in drone capability as well as the quantum increase in drone use and popularity, I decided to visit 4Sight CEO Joe Greenfeld once again this year. I remember Joe discussing the possibility of drones being misused and drone accidents due to the large numbers of them in the hands of unskilled or careless operators.
So off I went to the semi-private suites to see what was new at 4Sight. Yes, there were new and exciting drones, including six-prop, heavy-lift units and some new dash cams. I had seen many drones at the show, but the large six-prop beast with matching controller, including its own monitor, was impressive indeed.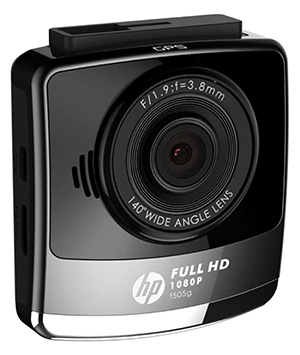 As for dash cams, when I saw how they can protect you from break-ins and from being blamed for an accident that's not your fault, I had to wonder why we do not see more cars equipped with them. In fact, in the last year 4Sight has started to represent HP, one of the leading suppliers of advanced dash cams such as the 1080p HP f505g car camcorder.
While I was interested in their products, I wanted to get the opinion of an industry insider like Greenfeld about forces that might knock the soaring popularity of drones quickly back to earth.
I am sure you have all seen stories with statements such as, "Those hoping to find a drone under their Christmas tree, take note: Starting Monday, federal registration is required."
"The new rule lands amid growing concern over the soaring popularity of camera-equipped hobby drones—and a sharp rise in sightings by alarmed commercial pilots."
"As of early December, 1,158 unmanned aircraft sightings were reported by pilots or crew in the United States, including some close encounters, according to the Federal Aviation Administration. That's up from 238 such sightings in 2014."
"Responsible users will register; reckless ones won't, predicts Richard Green, president of Babylon R/C Flyers. The guy that's flying near an airport or near a plane—he's not going to register."
And from Greenfeld himself: "Nobody is addressing the probable use of these drones for terrorist activities."
I spoke with Greenfeld about the increasing number of drone mishaps, close calls and new regulations aimed at preventing them. We discussed the potential loss of his business volume due to new and potential future regulations, and then I asked him to summarize his opinion about the issue.
"Well, isn't it wonderful that the FAA has put in place these rules and fines for flying drones? The problem is compliance. Most folks don't know about these regulations and even if they do, do you think they will comply? Hardly. The FAA does not have any staff available to hunt these incidents down. The only time that the FAA and the Federal government will get serious about these drones is when tragedy strikes," said Greenfeld. Page 1 of 2
---
Suggested Items
12/08/2023 | Cadence Design Systems, Inc.
Cadence Molecular Sciences (OpenEye)—a business unit of Cadence Design Systems—will provide OpenEye's molecular design software to power the open-science AI-driven Structure-enabled Antiviral Platform (ASAP) Discovery Consortium in support of an innovative effort to rapidly develop antivirals to prevent future pandemics.
11/27/2023 | Dan Beaulieu -- Column: It's Only Common Sense
Being the best is never easy. When you study the life of elite athletes, for example, you will find a list of characteristics that typically puts plain old hard work at the top. These athletes work harder than anyone else. They're the first ones there in the morning and the last to leave at the end of the day. They literally live and breathe what they are doing. They don't allow themselves any breaks, excuses, or cop outs. They are, as we say, all in.
11/21/2023 | SCHMID Group
The SCHMID Group, a global solution provider for the high-tech electronics, photovoltaics, glass and energy systems industries, is very pleased with the course of productronica in Munich.
11/20/2023 | Eltek
Eltek Ltd., a global manufacturer and supplier of technologically advanced solutions in the field of printed circuit boards, announced that it has received five purchase orders in a total amount of $3.8 million.
11/17/2023 | Nolan Johnson -- Column: Nolan's Notes
Registration is underrated and underappreciated. You can try to argue with me about this, but after diving into the current state of registration, I'm convinced. For example, 30 years ago, the state-of-the-art for integrated circuit geometries was in the low-double and high-single digits of microns, single-sided, on a consistently planar and highly polished crystalline substrate. Almost without exception, the entire integrated circuit was built on top of the substrate.