Books

Featured Books

pcb007 Magazine

Latest Issues

Current Issue

Finding Ultra

New demands on PCB fabrication, namely advanced packaging, ultra high density interconnect (UHDI), and new specialty materials, are converging, changing the landscape of our business. Is it time to start paying close attention to this convergence?

Developing a Strategy

A solid strategy is a critical part of success. This month, we asked some of the top industry leaders and business strategy "gurus" to share their thoughts on developing strategies.

Winning With TQM

In this issue, we explore how TQM has entered the DNA of continuous improvement disciplines, and the role leadership transformation plays in this. If you've ever competed against a TQM company, you understand their winning advantage.

Columns

Latest Columns

||| MENU
Happy's Essential Skills: The Need for Total Quality Control (Six Sigma and Statistical Tools), Part 2
February 3, 2016 | Happy Holden
Estimated reading time: 8 minutes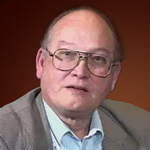 To read part one of this series, click here.
Six Sigma
Six Sigma is a disciplined, data-driven approach and methodology for eliminating defects (driving toward six standard deviations between the mean and the nearest specification limit) in any process—from manufacturing to transactional, and from product to service.
The statistical representation of Six Sigma describes quantitatively how a process is performing. To achieve Six Sigma, a process must not produce more than 3.4 defects per million opportunities. A Six Sigma defect is defined as anything outside of customer specifications. A Six Sigma opportunity is then the total quantity of chances for a defect.
The fundamental objective of the Six Sigma methodology is the implementation of a measurement-based strategy that focuses on process improvement and variation reduction through the application of Six Sigma improvement projects. This can be accomplished through two Six Sigma sub-methodologies: Business Process Management Systems (BPMS) and Six Sigma Improvement Methodologies: DMAIC and DMADV (Figure 1).
The Six Sigma DMAIC process (define, measure, analyze, improve, control) is an improvement system for existing business processes falling below specification and looking for incremental improvement. The Six Sigma DMADV process (define, measure, analyze, design, verify) is an improvement system used to develop new processes, products, or defining customer needs at Six Sigma quality levels. It is also called Design for Six Sigma (DFSS). It can also be employed if a current process requires more than just incremental improvement. Both Six Sigma processes are executed by Six Sigma Green Belts and Six Sigma Black Belts, and are overseen by Six Sigma Master Black Belts.
According to the Six Sigma Academy, black belts save companies approximately $230,000 per project and can complete four to six projects per year. General Electric, one of the most successful companies implementing Six Sigma, has estimated benefits on the order of $10 billion during the first five years of implementation. GE first began Six Sigma in 1995 after Motorola and Allied Signal blazed the Six Sigma trail. Since then, thousands of companies around the world have discovered the far-reaching benefits of Six Sigma.
Many frameworks exist for implementing the Six Sigma methodology. Six Sigma consultants all over the world have developed proprietary methodologies for implementing Six Sigma quality, based on the similar change management philosophies and applications of tools. A partial list of 18 framework and methodologies are listed here. Eight will be detailed in this and future columns in this magazine. Additionally, I have include 37 tools and templates in this column and seven more will be detailed in the future. Definitions and examples of all are available at the Six Sigma website[1].
Frameworks and Methodologies
 Balanced Scorecard
 Benchmarking*
 Business Process Management (BPM)*
 Design for Six Sigma (DFSS)*
 DMAIC
 Harada Method
 Hoshin Kanri
 Innovation
 Kaizen
 Lean*
 Metrics*
 Plan, Do, Check, Act*
 Project Management*
 Robust Design/Taguchi Method
 Theory of Constraints
 Total Quality Management (TQM)*
 VOC/Customer Focus
 Work-out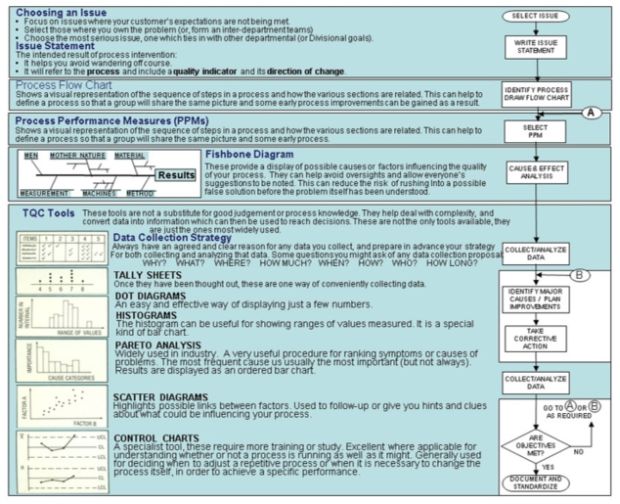 Figure 1: Six-Sigma process improvement through the DMAIC and DMADV methods (also called an affinity diagram): define, measure, analyze, improve/design, control/verify.
Six Sigma Tools & Templates[1]
5 Whys
5S
Affinity Diagram/KJ Analysis*
Analysis of Variance (ANOVA)
Analytic Hierarchy Process (AHP)
Brainstorming*
Calculators
Capability Indices/Process Capability
Cause & Effect (fishbone)
Control Charts
Design of Experiments (DOE)*
FMEA*
Graphical Analysis Charts
Hypothesis Testing
Kanban
Kano Analysis
Measurement Systems Analysis (MSA)/Gage R&R
Normality
Pareto
Poka Yoke
Process Mapping
Project Charter
Pugh Matrix
QFD/House of Quality*
RACI Diagram
Regression*
Risk Management
SIPOC/COPIS
Sampling/Data
Simulation
Software
Statistical Analysis*
Surveys
Templates
Value Stream Mapping
Variation
Wizards
Statistical Methods
The Need for Statistical Tools
The discussion of quality and customer satisfaction show how important yields are to printed circuit boards. Any loss goes to the bottom line. So what are some of the tools to help improve process yields? Process control comes to mind. Chemical processes have always been difficult to control in printed circuits. These uncontrolled factors can always creep into our processes.
All process control is a feedback loop of some sort. Nevertheless, the element that I want to focus on is the control block, or more precisely, the human decisions that make up process control.
Process Control
The first link in process control is the human link. The high-level objectives are to:
Reduce variations
Increase first pass yields
Reduce repair and rework
Improve quality and reliability
Improve workmanship
The process control tools and methods that a person may have to work with have been listed already. Of particular importance for the engineer are the statistical tools, as seen in Figure 2. Traditionally, statistical tools have been rather cumbersome and not easy to learn. I have good news: You can now get a good statistics training from the Web, at everyone's favorite price— free.
Even if your company has good statistical software available, like mine did with Minitab, it is only available as long as you work there. By downloading the NIST/SEMATECH e-Handbook of Statistical Methods[2] and the software Dataplot, you have an equally good tool at home that can travel with you wherever you may work. Your next job may not have any statistical tools!
Page 1 of 2
---
Suggested Items
09/26/2023 | Cadence Design Systems, Inc.
Cadence Design Systems, Inc. announced the expansion of its node-to-node design migration flow based on the Cadence® Virtuoso® Studio, which is compatible with all TSMC advanced nodes, including the latest N3E and N2 process technologies.
09/25/2023 | Koh Young
Koh Young Technology, the leader in True3D™ measurement-based inspection solutions, will discuss the increasingly significant role of data collection and analysis to enable Generative Artificial Intelligence (GenAI) functionality to improve productivity in our industry.
09/28/2023 | Michael Carano -- Column: Trouble in Your Tank
In a previous column, the critical process of desmear and its necessity to ensure a clean copper surface connection was presented. Now, my discussion will focus on obtaining a void-free and tightly adherent copper plating deposit on these surfaces. After the desmear process, the task is to insure a continuous, conductive, and void-free deposit on the via walls and capture pad. Today, there are several processes that can be utilized to render vias conductive.
09/25/2023 | Don Ball -- Column: The Chemical Connection
If your HDI or UHDI production process is quality challenged, don't assume your etcher is to blame. Many factors impact the quality of the final product, so assess broadly, and you may find that the "the devil is in the details." Generally, the first place most people can get good product specification measurement is at the end of the etching process, It's natural and easy to blame quality shortcomings on the etcher. By all means, look at your etcher and invest some time trying to improve its performance but don't stop there. Other factors may be affecting the etch uniformity.
09/21/2023 | KIC
KIC, a renowned pioneer in thermal process and temperature measurement solutions for electronics manufacturing, is thrilled to announce its participation in the upcoming SMTA Guadalajara Expo & Tech Forum.