Books

Featured Books

design007 Magazine

Latest Issues

Current Issue

Simplification

On the subject of simplification, our expert contributors explain how to design PCBs without making them complex and over-constrained—whatever the level of technology. In addition, we discuss the effect your decisions and tradeoffs have on design complexity.

The Standards of Design

Our expert contributors discuss how PCB designers can utilize standards to save time and money, not to mention frustration. We also spotlight the newly updated version of the IPC Checklist, a handy guide that illustrates which standards cover which topics, from front-end design through assembly.

Rigid-flex: Designing in 3D

In this month's issue, our expert contributors share their best tips, tricks and techniques for designing rigid-flex circuits. If you're a rigid board designer considering moving into the 3D world of rigid-flex, this issue is just what the doctor ordered!

Columns

Latest Columns

||| MENU
Sunstone Circuits R&D: 3D Printing Great for Prototyping
May 5, 2016 | Barry Matties, Publisher, I-Connect007
Estimated reading time: 3 minutes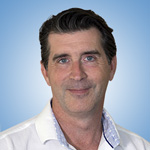 We've been hearing a lot about 3D printing for the past few years. But where does 3D printing fit in with traditional rigid circuit board development? Sunstone Circuits recently completed a project that focused on that very question.  Sunstone Product Manager Nolan Johnson explains why 3D printing is a viable option when it comes to jigs and parts of the support infrastructure that are needed when prototyping today's emerging technologies. 
Barry Matties: Nolan, today we're talking about some new technology that you're demonstrating here. Why don't you start by telling us about it.
Nolan Johnson: Sure. We're here at the IDTechEx printed electronics show where there are a lot of emerging technologies around graphene, printed electronics, energy, IoT, wearable devices, and that sort of thing.
Matties: Where does the traditional rigid circuit board work fit into that sort of environment?
Johnson: Well, the story that we're telling here is this:  We did a project starting with some open-source designs for a smartwatch, a Bluetooth connection to an Android application, and we started with some off-the-shelf components. We breadboarded together the design, confirmed that it would work, and then we started using our expertise at Sunstone with PCB123 to design a custom single board to hold the Arduino and all the support electronics. We made a single board for the smartwatch, and attached that to an OLED display. Then using our sister company, 3D Fixtures (www.3dfixtures.com), we rapid prototyped a series of watch cases and a jig. The jig has some control circuitry underneath that is a basic circuit board. With this, we can take the board once it's back from manufacturing and assembly, snap it into the jig, program it, make it a functional watch, and put it into the case.
We counted the hours to do this from start to finish including rapid prototyping the jig, concurrently with having the boards manufactured. Everything came together on the workbench on the same day and to go from the start to a prototype that we could show off here at the show, took 59 hours. Where the rigid PCB and 3D printing really fit, as we see it, is in the support infrastructure for the manufacturing and finalizing of all of the emerging technologies.
Matties: Tell us how the customers are going to win by doing this.
Johnson: It happens more and more with Arduinos and other microprocessors that are so accessible going onto projects that are getting smaller and smaller all the time. One example is a gentleman we were talking to who has an Arduino-based hummingbird feeder that adjusts, heats and cools the hummingbird feeder to keep the nectar just exactly right for his hummingbirds. These microprocessors are showing up in all sorts of applications. At what point do you program that, boot load that into your consumer device and get that running?
You're going to need some jigs to do that even if you're just a small mom-and-pop shop doing that sort of thing, and that's exactly where 3D Fixtures benefits its customers. You can custom design what you need for doing that part of your work. Get it made in one, two, or three days in quantities of four, five, or six very affordably, and get started. It beats the heck out of trying to do metalwork at a machine shop to fit that sort of a thing.
Matties: Is the idea that they buy the printer?
Johnson: No, we do the printing for them. All we need to do this is the mechanical design. We can even help with the design, but basically we need the CAD file (STL or STEP), and we run it though the printer. It's just the same exact business model as we've been running at Sunstone with PCBExpress and ValueProto for years and years.
To read this entire article, which appeared in the March issue of The PCB Design Magazine, click here.
---
Suggested Items
12/07/2023 | Matt Stevenson -- Column: Connect the Dots
It makes sense to optimize your board using design for manufacturability (DFM) techniques. But applying DFM best practices can be confusing without formal training. The results are designs that are often incomplete, poorly designed, or too complex. When these issues arise, your PCB manufacturing partner rejecting the design can be considered a best-case scenario because it means they have your back. If your design is simply dropped into an automated queue without concern for manufacturability, the output can be a batch of unusable boards.
12/07/2023 | Siemens
Siemens Digital Industries Software announces availability of a new process design kit (PDK) from Samsung Foundry that helps mutual customers boost the reliability, quality and robustness of their next-generation integrated circuit (IC) designs manufactured using the foundry's latest processes.
12/05/2023 | PRNewswire
Siemens Digital Industries Software announced that the RS Group plc, a global provider of product and service solutions to more than 1.1 million industrial customers, has selected Siemens as its strategic electronic design automation (EDA) provider for its new, cloud native, DesignSpark Circuit Simulator tool – empowering users to streamline the design process.
12/04/2023 | EMA Design Automation
EMA Design Automation, the world's premier EDA VAR, is spinning off their IP, content, and services group as a new company named Accelerated Designs, LLC with a focus on CAD agnostic solutions.
12/04/2023 | PRNewswire
SINBON Electronics, a provider of integrated solutions for electronic component design and manufacturing, recently obtained UL certification for its NACS (The North American Charging Standard) AC/DC charging cable. SINBON is the first electronic design service provider in Greater China to obtain this certification, and the first batch of charging cable orders has been shipped this week.