Books

Featured Books

pcb007 Magazine

Latest Issues

Current Issue

Finding Ultra

New demands on PCB fabrication, namely advanced packaging, ultra high density interconnect (UHDI), and new specialty materials, are converging, changing the landscape of our business. Is it time to start paying close attention to this convergence?

Developing a Strategy

A solid strategy is a critical part of success. This month, we asked some of the top industry leaders and business strategy "gurus" to share their thoughts on developing strategies.

Winning With TQM

In this issue, we explore how TQM has entered the DNA of continuous improvement disciplines, and the role leadership transformation plays in this. If you've ever competed against a TQM company, you understand their winning advantage.

Columns

Latest Columns

||| MENU
Punching Out! The Additive Process: Tips on How to Buy a Board Shop or Assembly House
May 10, 2016 | Tom Kastner, GP Ventures
Estimated reading time: 6 minutes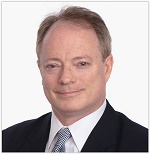 One of the quickest ways to grow a business is to acquire another business. At the same time, acquiring a business can be risky, and a really bad deal may put your original business in jeopardy. Here are some tips on how to make acquisitions.
First Layer: Planning
It is important to decide if making an acquisition makes sense for your shop. A business owner should assemble and consult with a team, which should include:
1. Key executives: Current employees should be an intricate part of your team, as they will help with evaluating deals, integrating, and running the acquired business. It is good to have a second and third pair of eyes to help you in the process, to look for positives as well as pitfalls. The team should include finance, sales, operations, HR, IT, and R&D.
2. Legal: An attorney should be experienced in M&A, have enough depth to handle complicated deals, and have experts in environmental and employee matters. If your trusted attorney is a one-person shop, have him recommend outside experts who can help, and ask how they plan to handle the deal. You may wish to engage another firm to handle acquisitions.
3. CPA/Tax: Your accounting firm should have experience in M&A, and be able to assist in structuring and evaluating deals. You may wish to engage your CPA to assist with due diligence, or hire an outside financial advisor to perform that work.
4. Investment Banker: An experienced intermediary is critical for a successful acquisition program. They can help set up a program correctly, make calls while you run your business, act as a buffer between the two owners and their teams (and there can certainly be a lot of hurdles), and coordinate the entire process through to closing.
5. Other Experts: If you do not have an extensive internal team, some of the outside experts you can engage would be in the fields of HR, IT, insurance, PR, real estate, etc. At the same time, too many experts can bog down the process, so be sure to weigh the advantages of these experts vs. getting a deal done quickly.
The goals of the planning should be to make sure your company is ready to make an acquisition, to determine how to pay for it and how much you can afford, who will be responsible for what, how you want to conduct the program, and to put together the acquisition criteria and the target list.
Second Layer: Begin the Search
Now the hunt begins! Using an intermediary to make initial contact can be helpful, as they do this every day and you have a business to run. However, you may want to reach out to the owners that you already know, otherwise, they might wonder why you didn't just call them up. Before contacting anyone, you should be able to answer why you are interested in an acquisition, how you will afford it, what the general parameters on valuation and terms will be, and what the next steps will be.
Typically, the first few calls are used to persuade the seller to go forward and to establish credibility. Business owners have all heard 'I have an excellent buyer in your industry' from brokers, or they have been involved in deals for months and months that did not go through for some reason, so many sellers are cautious. During this stage, we gather information, talk about basic strategy for the acquisition, discuss general terms, structure, and conditions, and arrange for calls and visits.
Third Layer: Making the Offer
Once enough information has been gathered to determine that there is a reasonable fit, that both sides are interested in going forward, and that the expectations of value are fairly close, it is good to for the buyer to memorialize these discussions by drafting an indication of interest (IOI), also called a non-binding offer. The IOI generally includes 1) the general strategy for the acquisition; 2) valuation and terms; 3) how the transaction will be financed; 4) any other major conditions, such as key management staying with the business, purchasing the building or leasing (or uprooting the business, if that's the case). This document is usually 1–2 pages. If the seller accepts the offer, then typically the buyer drafts a more detailed Letter of Intent. At times, we can skip the IOI and go straight to a LOI if talks are going smoothly.
Page 1 of 2
---
Suggested Items
09/21/2023 | KIC
KIC, a renowned pioneer in thermal process and temperature measurement solutions for electronics manufacturing, is thrilled to announce its participation in the upcoming SMTA Guadalajara Expo & Tech Forum.
09/21/2023 | Scienscope International
Join Scienscope at the Guadalajara Expo and Tech Forum, where innovation knows no bounds. 
09/21/2023 | Cadence Design Systems, Inc.
Cadence Design Systems, Inc. announced it has expanded its design IP portfolio on TSMC's 3nm (N3E) process—most notably with the addition of the flagship Cadence® 224G Long-Reach (224G-LR) SerDes PHY IP, which has achieved first-pass silicon success.
09/21/2023 | KYZEN'
KYZEN, the global leader in innovative environmentally friendly cleaning chemistries, will exhibit at the SMTA Guadalajara Expo and Tech Forum, scheduled to take place Oct. 25-26, 2023 at the Expo Guadalajara in Guadalajara, Jalisco, Mexico.
09/20/2023 | Rehm Thermal Systems
For several years now, Motek/Bondexpo in Stuttgart has been a consistent part of Rehm Thermal Systems' trade fair calendar. The focused orientation of the trade fair on the process chain of joining/connecting through adhesive bonding, potting, sealing, and foaming makes it an ideal platform for Rehm, especially in the areas of Conformal Coating and Dispensing.