Reading time ( words)
Resplendent in the kilt, EIPC chairman Alun Morgan welcomed a large and enthusiastic gathering of printed circuit professionals from all over Europe and as far afield as the USA, Canada and Russia, to the EIPC Summer Conference 2016 in Edinburgh, Scotland's cosmopolitan capital city. "What have the Scots ever done for us?" he asked, before reeling off a seemingly endless list of notable inventions by Scottish innovators. He spotlighted the achievements of James Clerk Maxwell, the Scottish mathematical physicist who formulated the classical theory of electrodynamics and electromagnetic radiation and the laws of electrodynamics, to whom Einstein credited the origins of his special theory of relativity, and which formed the basis of understanding electromagnetic wave propagation, so relevant to high-speed data transmission in present day electronics.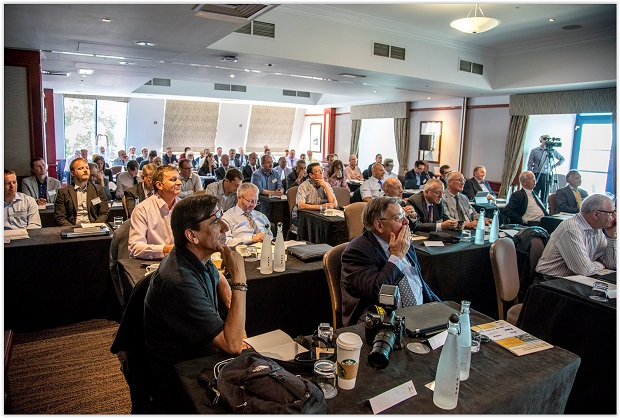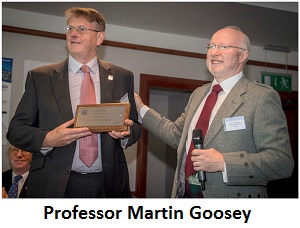 Before the commencement of the conference programme, Morgan called forward Professor Martin Goosey to be awarded with Honorary Fellowship of the EIPC, in recognition of his many years of technical support and guidance in the role of vice president technology.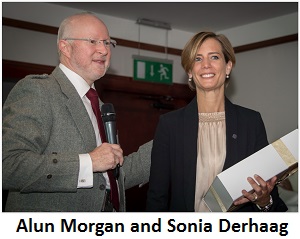 He also recognised the enormous contribution that Event Manager Sonia Derhaag had made during her 14 years with EIPC, now having chosen to devote her time to her young family—an exceedingly worthwhile endeavour, but a great loss to the team.
As ever, the management session of the conference began with the legendary Walt Custer Business Outlook on the Global Electronics Industry, with an emphasis on Europe. Walt was in great form: 130 slides-worth of industry data, analysis and forecast, delivered with authority and vision, interspersed with humour. These were stressful times in Europe, with the imminent UK referendum on continued EU membership, and even bigger challenges in the USA with the presidential election looming. "The voters will decide!"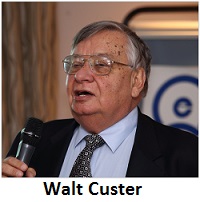 With the exception of the automotive sector, global electronic equipment volume markets were stagnant and emerging markets were not yet large. China was in turmoil, Japan was contracting and the USA was slowing, but Europe was still expanding. Political uncertainty was widespread, global unrest and terrorist threats were major issues and enhanced border security was impeding commerce. But European end markets appeared more stable than those in south-east Asia
Regarding the European PCB market, and acknowledging the input of Michael Gasch, Custer commented that there had been a number of challenges in 2015. The downtrend in China had affected emerging nations that relied on exports of minerals. Similarly, the sanctions against Russia made business difficult. The reduction in energy prices could be seen as a benefit but might backfire in future years. The number of European PCB manufacturers declined from 253 to 246 in 2015 and about 10 companies had filed for insolvency or opted for voluntary closure during the first half of 2016. Consequently, the local supply base for the electronics industry was shrinking and there was an increasing risk of becoming dependent solely on Asian suppliers.
60.8% of total European PCB production came from the German-speaking countries, with 9.4% coming from UK and 8.5% from France. Austria and Switzerland were serving industries with special requirements, principally industrial, medical and automotive. In France, more than 45% of production volume went to defence and aerospace. Industrial electronics accounted for 41% of European PCB production. The automotive industry purchased about a third of its requirement in Europe, the rest coming from Asia. More than two thirds of UK sales went to industrial electronics, defence and aerospace and total volume declined by 5% if measured in sterling, or grew by 5% if measured in euro, illustrating how exchange-rate fluctuations could distort the figures. Changes in exchange rate had benefited manufacturers in the euro-zone but adversely affected those in the dollar-zone.
Custer placed his standard caveat on forecasting: the choice was "unpleasant truth or comforting lies?" Europe was outpacing many other regions, but economic conditions were difficult. Although business was relatively flat at present, and could get slightly worse in the summer months, 2016 could be a year of low growth for the European PCB industry. 2017 looked more encouraging, "but next year always does!"
A different slant on business analysis and forecasting was offered by Dieter Weiss, with his presentation on statistics for the European electronics market. He grabbed the attention of the audience by throwing a roll of material across the floor which unfurled to reveal a 20-metre length of fine-line multilayer made 20 years ago by a continuous lamination process: "Another good idea that failed because of short-sighted management!"
His mission was to provide small-to-medium companies with better tools than just looking at their sales figures and bank statements to run their businesses. In answer to the question "Why does the industry need market data?" he commented that common sense, gut-feel and hearsay were no longer sufficient tools and that a clear view on market movement was needed for making the right decisions on company strategy. A company's order intake, turnover growth and market acceptance could not be properly appraised without a means of comparison of its own performance with that of the market.
In theory, everybody could generate market data, but in practice most companies were reluctant to give confidential data except to a reliable and financially independent external trustee with a depth of industry knowledge and experience, supported by an association such as EIPC and with a clear code of conduct. Weiss offered a service to supply Smart Data, based on bookings, billings and export rates, which could be provided very quickly to give participating companies a month-by-month snapshot of growth rates and turnover per working day compared with the previous quarter, and enable them to react fast if they saw themselves slipping out of line.
The theme of the first technical session, moderated by EIPC Technical Director Michael Weinhold, was safety, quality and reliability in multilayer PCBs, and his first speaker was Stan Heltzel from the European Space Agency who described ESA's approach to controlling the PCB supply chain and gave case histories illustrating short circuit and open circuit failure.
Share
Suggested Items
01/18/2023 | Alicia Balonek, IPC
Emily Calandrelli, IPC APEX EXPO's opening keynote speaker and featured speaker of our Women in Electronics Reception, is an MIT-engineer turned Emmy-nominated science TV host. She's the host and co-executive producer of "Emily's Wonder Lab" on Netflix, she's featured as a correspondent on Netflix's "Bill Nye Saves the World" and an executive producer and host of FOX's "Xploration Outer Space."
12/29/2022 | Alicia Balonek, IPC
If the past two years have emphasized anything, it would be the importance and value of face-to-face networking at events. Face-to-face interactions help create lasting relationships with new connections and help strengthen existing relationships with industry friends and colleagues. Thousands of industry leaders, manufacturing innovators, and subject matter experts from across the globe will convene in San Diego for IPC APEX EXPO 2023, making it the place to be to help you connect with representatives from the entire electronics manufacturing supply chain. We have a full line-up of networking events planned for IPC APEX EXPO 2023 that you don't want to miss.
12/27/2022 | Julia Gumminger, IPC
IPC members are constantly working to move the electronics industry forward by developing new technologies, innovative processes, and testing methods—and working to find solutions to known technical challenges. The IPC APEX EXPO Technical Conference is the premier forum in North America where these challenges, solutions, and innovations are shared among colleagues and competitors alike.